Breaking News Home Slider Jet News
Pryor Expects To Play, Fitzpatrick, Cromartie Updates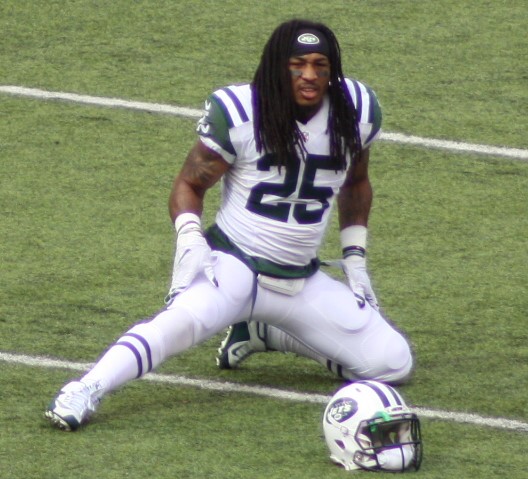 The Return Of Calvin Pryor: After missing the past three games due to a high ankle sprain, Safety Calvin Pryor sounded very optimistic about playing on Sunday against the Houston Texans. "I'm Sure I'm Playing" Pryor said to reporters after Monday's practice. Coach Bowles however pumped the breaks a bit by saying that he wanted to evaluate him in the upcoming practices before giving Pryor the green light to play.
Even though Rontez Miles did a nice job in last Thursday night's loss against the Bills, getting Pryor back on Sunday is a major addition to the defense. Since Pryor's injury, the Jets defense has not looked nearly as dominant as they were before the second year safety's high ankle sprain. Maybe Pryor's return can help with all of the missed tackles that have been occurring the past three weeks?
AlCROtraz Making Strides: Veteran CB Antonio Cromartie missed last Thursday's game against the Bills with a quadriceps injury but it sounds like he is looking better this week during practice than he did before last week's game.
Cromartie looks much better this week than last, too early to tell on Sheldon. – TB #Jets

— Connor Hughes (@Connor_J_Hughes) November 16, 2015
When asked about Cromartie, Coach Bowles replied "Doing a lot better than last week". The injury must have been serious because this was the first time Cromartie has missed a game in his entire ten year NFL career.
Other Notable Injury News: Ryan Fitzpatrick had a successful surgery on his left thumb last Friday and the feeling around the Jets building is that he will be able to play on Sunday against his former team, the Houston Texans. However, he was not in attendance for practice on Monday because he was at home resting from the operation. Coach Bowles made it very clear that if he does not practice during the week, he will not play.
Bowles also added that Geno Smith is healthy enough to play if needed. Smith suffered a shoulder injury from when he replaced Fitzpatrick against Oakland. WR Brandon Marshall did not practice on Monday with a knee injury along with Sheldon Richardson (hamstring).
Videos
New York Jets OTA Presser Takeaways, Aaron Rodgers' Impact and Summer Delusion