Breaking News Featured Editorials Game Previews Home Slider
Preview: Win and In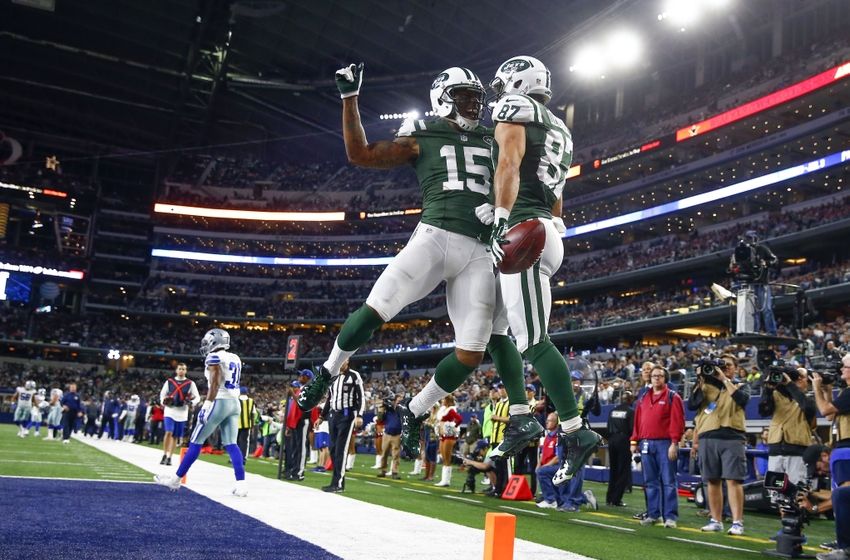 Are the Jets a playoff team?
Fans and media members have been asking this question since camp opened in July. Who will play quarterback? Can the defense be the best in the NFL? What's left in the tank for Brandon Marshall?
Are the Jets a playoff team?
They can answer that last one when they take the field in Buffalo against the 7-8 Bills. A win, and the Jets are in the playoffs for the first time since 2010-2011 season. A loss and a Steelers win, and the Jets will be out of the playoff picture.
I'm not sure if you've heard, but former Jets coach Rex Ryan coaches the Bills. This game may mean a lot to him. Let's break down the matchup one more time.
Getting to know Buffalo
Oh how times have changed since these two teams last met Nov. 12. Buffalo won that Thursday night game 22-17. The Bills were able to capitalize on a kickoff return for a touchdown, two interceptions by Ryan Fitzpatrick, a slew of dropped passes and a couple key New York injuries.
That was probably one of the most meaningful wins of Ryan's life. Problem is, there were still more games to follow. Buffalo got to 5-4, then lost four of their last five. They beat a Kellen Moore-led Dallas team at home 16-6 last week.
For the 16th straight year, the Bills will not be going to the playoffs. The question now becomes, can they play spoiler to the Jets?
They'll have to do it without some key pieces and some potentially uninspired players. Running back LeSean McCoy is not expected to play while tight end Charles Clay and wide receiver Robert Woods were placed on IR.
Then, there's the uninspired. reports surfaced that defensive end Mario Williams will be cut after the season. How much would he really be willing to risk? Defensive tackle Marcell Dareus was also a little critical of the underwhelming Bills season during a Wednesday conference call. Dareus is just one of several players who has been critical of the coaching staff this season.
Then there's the Bills themselves. On Wednesday, they released a statement saying Ryan and general manager Doug Whaley would return for 2016. You know things aren't going well when there are statements reassuring your job status.
So, when you combine all the injuries, disappointment and frustration, it gets a little hard to see Buffalo coming out playing their most inspired football.
Put it away early
The Jets need to finish this game early. Kill the will of the Buffalo players. Make them turn on their coach and dream of warm vacations planned for the next week. Playing with a lead against Tyrod Taylor is important.
Bills cornerback Leodis McKelvin told reporters "As a defender, you have to always remember Fitz is still Fitz. He's going to always give you opportunities to make plays." While maybe not the most inaccurate, I think it brings up a larger point.
If anything Fitzpatrick has missed some big throws early in games that could help put away teams before games start. Fitzpatrick missed wide open Quincy Enunwa and Brandon Marshall streaking down the sideline in the first half of last week's game against New England. If he can hit some big throws against his old team early, things could get ugly.
POW-ell
You could argue running back Bilal Powell has been one of the Jets' three best players the last month. What he's been able to do as a runner and pass catcher has been outstanding. He's doing it in big moments, too.
Powell is battling an ankle and has not practiced this week. If he can't go, the Jets will rely on a banged up Chris Ivory (battling a knee injury) and Stevan Ridley for the majority of the RB snaps.
Videos
Aaron Rodgers Injury Fallout & Jets/Bills Recap