Featured Editorials Home Slider
Three Roster Questions Jets May Already Have Answers To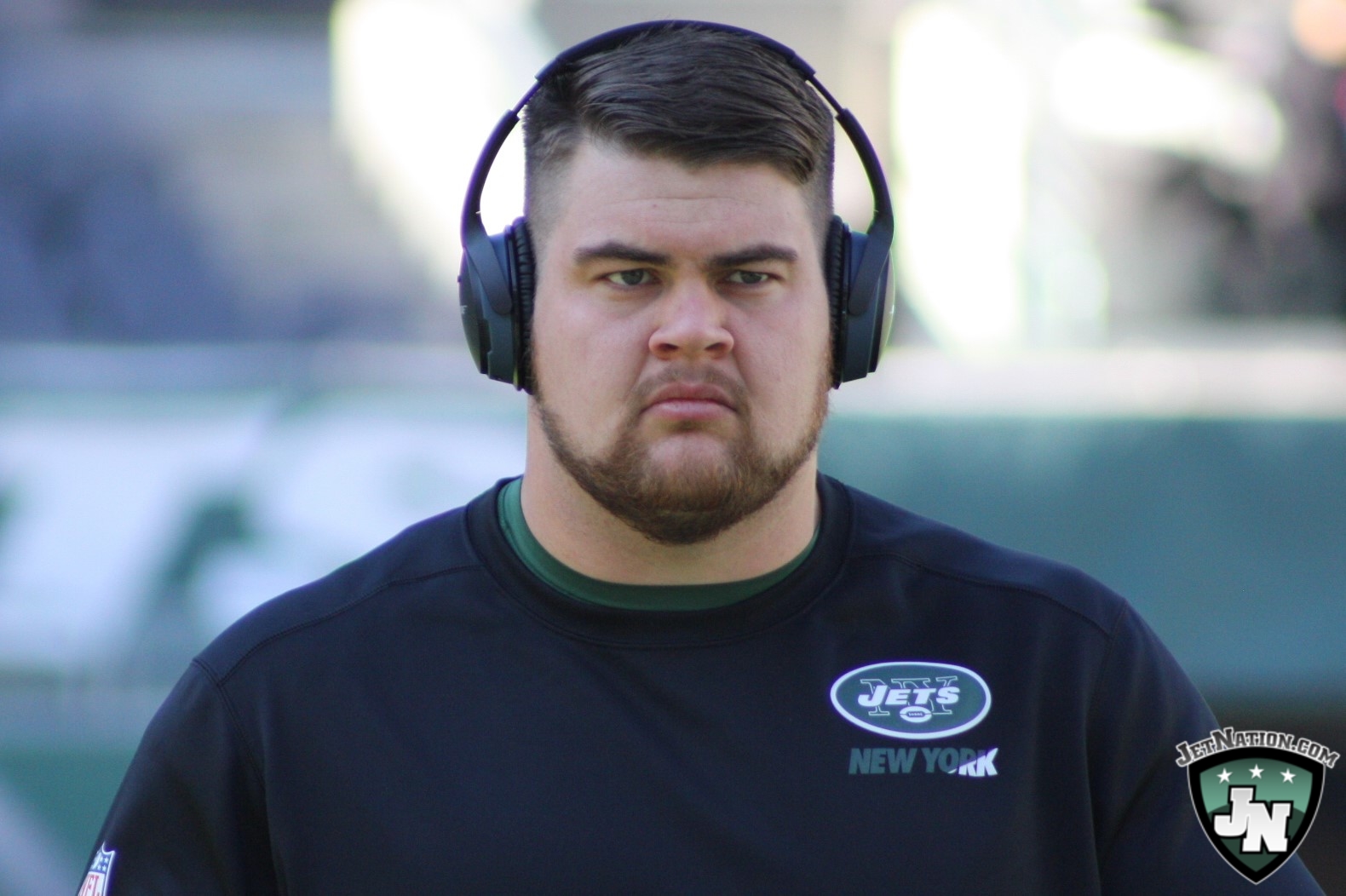 By Glenn Naughton
With the Denver Broncos being crowned Super Bowl 50 champions, it's time for all 32 teams to begin looking forward to next season, with 31 of them hoping to find a way to dethrone Denver.
With free agency and the NFL draft set to take place in the coming months, teams will have to identify not only their most glaring holes, but evaluate the players they have in their own building who may be able to step and compete to fill some of those voids.
The Jets, like every other club, will have to make some decisions of their own as they examine their 53-man roster and determine whether or not any of their most pressing needs come with a possible in-house replacement.  JetNation.com takes a look some candidates who may be in position to impact three starting spots when the NFL season kicks off again in what feels like an eternity.
Offensive Tackle:
Franchise left tackle D'Brickashaw Ferguson will likely be asked to re-structure this off-season as he's due to count for roughly $14 million against the cap, but that may not be the case with his linemate, Breno Giacomini.
Due to make $5.6 million next season, the inconsistent Giacomini could be on thin ice.  If Gang Green feels that third-year offensive tackle
Brent Qvale is ready to make the leap, it could all but seal Giacomini's fate.
Qvale is a former college guard and tackle out of Nebraska who was brought in by former GM John Idzik in May of 2014.
The undrafted Qvale opened the eyes of some onlookers early on in 2015, stealing reps from some higher profile teammates during training camp and sticking on the 53-man roster.
Often inserted on jumbo packages, Qvale didn't see a great deal of action last season in playing just 33 snaps, 26 of which came on running plays, but he went from the practice squad in '14 to the active roster in '15.  He'll be hoping to do more than just steal a few reps heading in to next season
Wide Receiver:
As the Jets offense relied too heavily on just two receivers in the passing game last season in Brandon Marshall and Eric Decker, they'll need a third option to step up to give quarterback Ryan Fitzpatrick a legitimate third option.
Last season, GM Mike Maccagnan used the Jets' second round draft choice on speedy Ohio State receiver Devin Smith who was a disappointment overall, finishing the season with 9 receptions for 115 yards and a touchdown in an injury plagued rookie campaign, seeing action in just ten games.
Second year man Quincy Enunwa was drafted as a wide receiver out of Nebraska but was shifted to H-back by offensive coordinator Chan Gailey, where he paid dividends as a blocker, but saw few opportunities in the passing game.
In limited targets, Enunwa often seemed to be boom or bust.  He flashed the ability to gain yards after the catch, but also had far too many drops to earn more looks.
Enunwa made key plays that sparked victories over the Cowboys and Patriots late in the season which earned him high praise from those fans who had previously written him off as another John Idzik draft bust.
In a recent interview with JetNation.com, Brandon Marshall raved about Enunwa, calling him "one of my favorite teammates ever", based largely on the physical role he plays in Gang Green's offense.  "Nobody else is asked to do what he does" said Marshall, in reference to the dirty work Enunwa does mixing it up with defenders ear the line of scrimmage.
With what Enunwa flashed in limited opportunities and the presumed progression of Smith, it could allow the Jets to take a pass on a wide receiver in the earlier rounds while focusing on other areas of need.
Inside Linebacker: 
Based on numbers alone, inside linebacker is a position the team may have to address no matter who hangs around from the current roster. Demario Davis, a starter for each of the past four seasons, is likely to depart via free agency.  Once viewed as a potential cornerstone for the franchise, Davis has been a solid yet unspectacular player as a pro.  Should he walk, that would leave the Jets with aging veteran David Harris on the inside, with a pair of holdovers who could make a move for a starting role.
First off is veteran Erin Henderson whom the Jets signed to a one-year deal after being let go by the Minnesota Vikings for multiple DUI's the previous season.  Henderson was waiting for the phone to ring when the Jets called, and he found himself taking significant playing time from Davis as the season progressed.  While prepared to become a free agent in the near future, rumors of a new deal with the Jets began to circulate several weeks ago and getting a deal done makes sense for both sides.
Then there's the undrafted Taiwan Jones, a former Michigan State product who spent the majority of the season on the Jets practice squad before earning a late season promotion.  Jones didn't see much game action, but the team's decision to elevate him when a spot opened up may have been a sign that they liked the way he was coming along.
Jets Head Coach Todd Bowles and GM Mike Maccagnan appear to favor players who have shown versatility in the past, and while Jones played both inside and outside linebacker in college, he's better suited to play inside in the NFL.
Free agency is on the verge of kicking off and the draft will be here before we know it.  Once concluded, we'll have a clearer picture of just how highly the Jets regard some of the aforementioned players as they join 31 other teams in setting their sights on the Lombardi trophy.
Videos
Aaron Rodgers Injury Fallout & Jets/Bills Recap