Breaking News Draft Featured Editorials Home Slider
Jets Needs & Top Prospects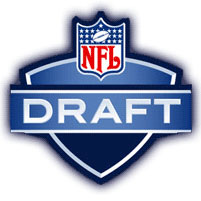 Any given off-season can define a team's success on the field for years to come.  That is where the Jets find themselves in going into year two of the Todd Bowles/Mike Maccagnan regime.  Last year was all about spending big in free agency.  This year, with very little room under the salary cap, it will come down to making the right selections in the April 28-30 NFL Draft.
Let's take a look at some of the areas of need for Jets in 2016 such as Outside Linebacker, Offensive Line, Tight End, Quarterback, and Running Back.  Here are some of the names being mentioned as possible choices for the Jets at number 20.
One footnote to keep in mind is that according to insiders at ESPN and NFL.com, Mike Maccagnan leans toward seniors based on their skill set and maturity.Finding an edge rusher should be a top priority on draft day.  Ideally, it would take pressure off of the Defensive Line and allow for a consistent pass rush to come from the outside.
Outside Linebacker is the Jets first need so let's take a look at the three top prospects at this position.
OLB: Myles Jack (UCLA Junior), he became the first player in Pac-12 history to win both Offensive and Defensive Freshman of the Year award in 2013, as well as being named finalist for the Paul Hornung Award as the nation's most versatile player. He was voted second team all-conference again in 2014, as he made 88 tackles, eight for loss, intercepted one pass and broke up seven others. But Jack's junior year was cut short by a knee injury three games in. According to reports he's unlikely to be available when he time the Jets pick despite being a Junior coming off of a knee injury.  According to NFL.com, Jack plays a style that is similar to Navarro Bowman.
Jaylon Smith (Notre Dame), he tore the ACL and MCL in his left knee during the team's late season loss to Ohio State. A 2015 consensus All-American, Smith decided to declare for the draft despite the intense rehabilitation ahead of him. He became the second player to win both the high school and college Butkus Awards as the nation's top linebacker, joining former Notre Dame Star Manti Te'o, by leading the Irish with 113 tackles, nine of which went for losses. It was the second straight season Smith topped the defensive stat chart in tackles (112) and made nine TFLs. In his first year on campus, Smith started all 13 games, making 67 stops, 6.5 for loss.  Whether or not Smith will bounce back from his knee surgery to become the athletic, explosive defender that wowed scouts over the past three years remains to be seen, many experts are projecting him to go before the Jets are on the clock.
That leaves Leonard Floyd (Georgia); in his final year, Floyd led the Bulldogs in sacks for the third straight season (4.5) and tied for the team lead with 10.5 tackles for loss, earning second-team All-SEC honors. He is also a 2015 Butkus Award finalist. Floyd will probably still be on the board at number 20 and would give the Jets the edge pass rusher they need.  He is a gifted pass rusher who, according to some could tally double digit sacks. The presence of Muhammad Wilkerson (if retained), Sheldon Richardson and Leonard Williams on the Defensive line would allow Floyd to face several one-on-one blocking schemes which would play to his strength and make Gang Green even more formidable on defense.
Next up, I'll take a look at the top prospects on the Offensive Line.
Videos
Aaron Rodgers Injury Fallout & Jets/Bills Recap