Breaking News Home Slider Jet News
Monday Notes: Jets Lose Harrison and Ivory, Sign Forte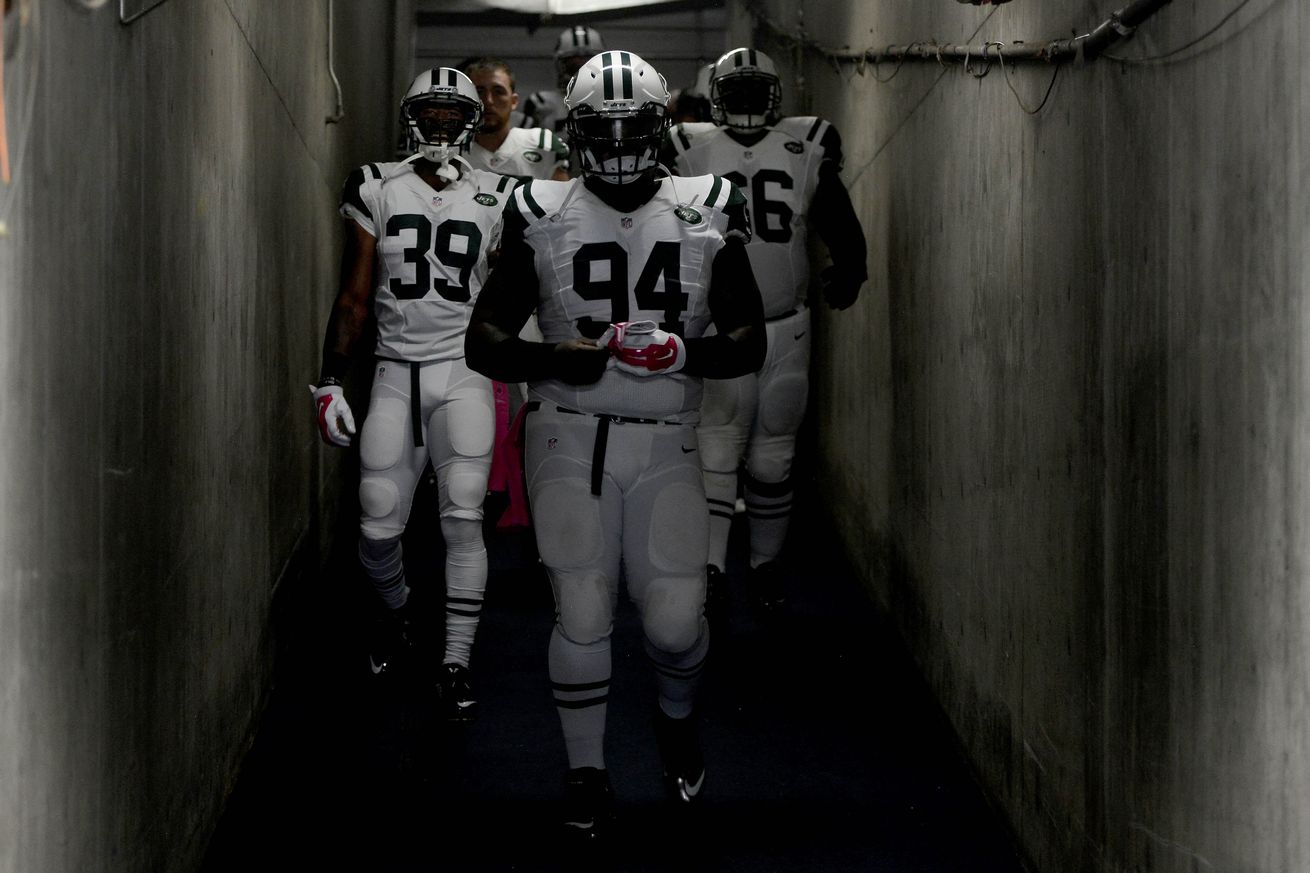 A Quick Recap of Last Week in JetNation:
Damon Harrison and Chris Ivory Cash in, Leave Jets
Before free agency began the Jets knew they wouldn't be able to keep all of their top tier free agents due to cap restraints, but they were hoping to hold onto Damon Harrison. Harrison signed a five-year, $46.25 million contract with the New York Giants ($24 million guaranteed), bolting to the cross-town rivals. The deal makes Harrison the highest-paid nose tackle in the NFL. According to reports, when the Jets received word that the Giants had made Harrison an offer, they made a 'last-ditch' effort to sign him. Needless to say it was in vain, the price was too high for the Jets at an average of $9.25 million a year. Harrison worked his way up from an undrafted free agent four years ago, to the highest paid player at his position in the NFL. It's a big loss for the Jets, and leaves a gaping hole in the middle of their defensive line. It will be difficult for the Jets to be as dominant against the run as they were with Harrison. The Jets will need to find a replacement either through free agency or the draft with no obvious replacement on the roster. The Jets have been linked to Rams' free agent Nick Fairley who could come in and assume Harrison's old position. Throughout his career Harrison recorded 193 total tackles, one and a half sacks, and 16.5 run stuffs. It was a difficult move for Harrison, who left a heartfelt goodbye message for Jets fans on Twitter and Facebook seen below:
Dear Jet Nation, forever in my heart https://t.co/IEam5oETzc

— Damon Harrison (@BigDame900) March 11, 2016
While still a valuable free agent, the Jets didn't view Chris Ivory as high of a priority as Damon Harrison. Both Todd Bowles and Mike Maccagnan explicitly stated that they wanted to retain Damon Harrison, Ivory never received the same endorsement. News that Chris Ivory was signing elsewhere broke before the news of Harrison's departure. Ivory signed with the Jacksonville Jaguars on a five-year, $32 million deal ($10 million guaranteed). Interestingly, the same man who traded for Ivory with the Jets is part of the Jaguars staff that signed Ivory. That man is none other than former Jets general manager, John Idzik. Ivory will be making an average of $6.4 million a year, making him the sixth-highest paid running back in the league. With three of their four running backs becoming free agents, the Jets knew it would be difficult to retain Ivory.
Jets Sign Matt Forte to Replace Chris Ivory
The day after the Jets lost Chris Ivory to the Jaguars, they signed Matt Forte to come in as his replacement. The Jets didn't stop there though, they also re-signed Bilal Powell and signed former New Orleans Saints running back Khiry Robinson. The Jets immediately remodeled their backfield in the early stages of free agency spending a total of $24.43 million. Matt Forte and Bilal Powell had similar contracts. Forte signed a three-year $12 million ($9 million guaranteed) contract, while Powell signed a three-year $11.25 million ($6 million guaranteed) contract. Khiry Robinson's contract was a one-year $1.175 million ($80,000 guaranteed) deal. Forte will likely be the number one back, with Powell assuming third down duties. Robinson was a depth signing, although he could be employed as a short yardage and goal line specialist. At 30 years old Forte has an impressive resume, he is second only to Walter Payton on the Chicago Bears' all-time rushing yards record list. Through eight seasons Forte has 2,035 rushing attempts for 8,602 yards and 45 rushing touchdowns. Forte is as dangerous catching the ball as he is rushing it, having compiled 487 receptions for 4,116 yards and 19 receiving touchdowns. In 2014 Forte racked up 102 receptions for 808 yards, numbers like that are usually only reached by wide receivers. With a Forte and Powell combination, offensive coordinator Chan Gailey will likely have plenty of dual running back formations in his playbook.
Other Notes
Ryan Fitzpatrick, who was originally brought in to be Geno Smith's backup last season, ended up having a career year and led the Jets to within a game of the playoffs. Most assumed that the Jets would have no problem re-signing Fitzpatrick, seeing as it was a mutually beneficial situation for both Fitzpatrick and the Jets. Fitzpatrick is familiar with Chan Gailey's system, and developed great chemistry with both wide receivers Brandon Marshall and Eric Decker. Unfortunately, all the positives aside, the Jets and Fitzpatrick's camp are reportedly very far apart in contract negotiations. It is rumored that the Jets have made an offer in the $7-8 million per year range while Fitzpatrick is seeking double that amount. It was recently reported that the Denver Broncos reached out to Fitzpatrick, but were put off by his asking price. The Jets have also recently made moves to prepare for a possibility of moving on without Fitzpatrick. On Friday the Jets hosted Robert Griffin III, with a dinner meeting Friday night and a tour of the facility on Saturday. The meeting ended without a deal, but the Jets were apparently "impressed" with Griffin according to ESPN's Adam Schefter. With possible suitors for Fitzpatrick disappearing, it would seem the Jets are gaining leverage in negotiations.
The Jets have been fairly busy hosting other free agents. A list of visits so far include: QB Robert Griffin III, TE Jermaine Gresham, DE Jarvis Jenkins, WR Rod Streater, LT Kelvin Beachum, and LB Shea McClellin. It was rumored that the Jets made a significant offer to Jermaine Gresham with a four-year $23 million contract. Gresham decided to return to the Arizona Cardinals on a one-year deal. Wide receiver Rod Streater signed a one-year deal with the Kansas City Chiefs. It is also rumored that the Jets are still in talks with Jarvis Jenkins to work out a deal. The first wave of free agency is over and the Jets have given their backfield a makeover. Unfortunately, they still don't have a starting quarterback. Robert Griffin III's visit is seen as posturing by many, but if the Jets can't come to an agreement with Fitzpatrick any time soon they may have to move on from their former starting quarterback.
Videos
Aaron Rodgers Injury Fallout & Jets/Bills Recap