Jets Decline Fifth-Year Option on CB Milliner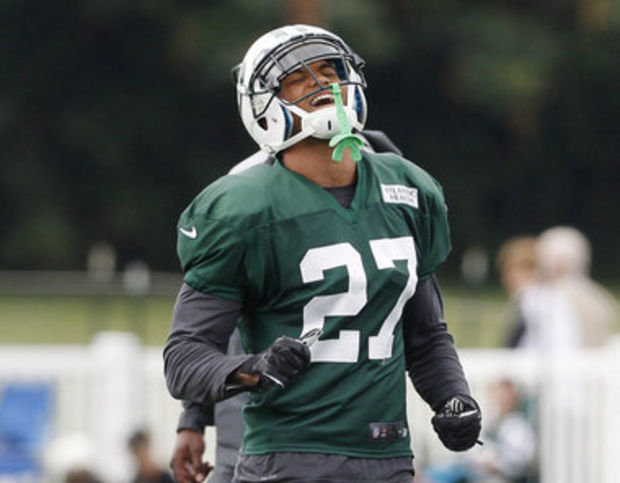 By Glenn Naughton
New York Jets cornerback Dee Milliner has suffered his fair share of injuries since being drafted by the team three seasons ago.  He's had a an achilles injury, a quad injury, a hamstring injury, a high ankle sprain and a wrist injury that caused him to miss significant time, and now the latest…possibly a bruised ego.
Having chosen Milliner with the 9th overall selection of the 2013 draft, the Jets had to make a determination as to whether or not they would exercise his fifth-year option as they had done previously with fellow first-rounder Sheldon Richardson, but the team has apparently declined.
The move shouldn't come as much of a surprise due to Milliner's extensive list of injuries, but given his draft position and improved play over time, he may have held out some hope that Gang Green would choose to retain his services.  As it turned out, there was just too much depth at the position for the Jets to take the gamble.
With Darrelle Revis still under contract along with Buster Skrine and Marcus Williams, the Jets have the first few slots on the depth chart filled with established performers.
Add to that the fact that Dexter McDougle is still in the picture and they brought in former Texans cornerback Darryl Morris while drafting NC State's Juston Burris in the fourth round of last week's draft, and it was a foregone conclusion that Milliner's option would not be picked up.
This isn't to say Milliner won't remain with the club should he find a way to stay healthy and perform at a high level in 2016, but history just isn't on his side and the Jets decision not to exercise his option means he'll have the opportunity to shop his services at season's end.
Milliner's winning of defensive rookie of the month may as well be three million years ago as opposed three years ago as he's done so little since then that it's viewed by many as more of an aberration than anything else.  Of course if Milliner had continued to play at that level, the refusal to decline his option wouldn't be an option at this point and he'd be looking forward to playing the next two years with the Jets.
As it stands however, Milliner enters what could be his final season with the Jets, but their fans would like nothing more than to see the soft-spoken defender live up to his potential and lay the groundwork for a dominant secondary for years to come.
Videos
Aaron Rodgers Injury Fallout & Jets/Bills Recap