Jets Hope '16 Version of Milliner Boosts Dee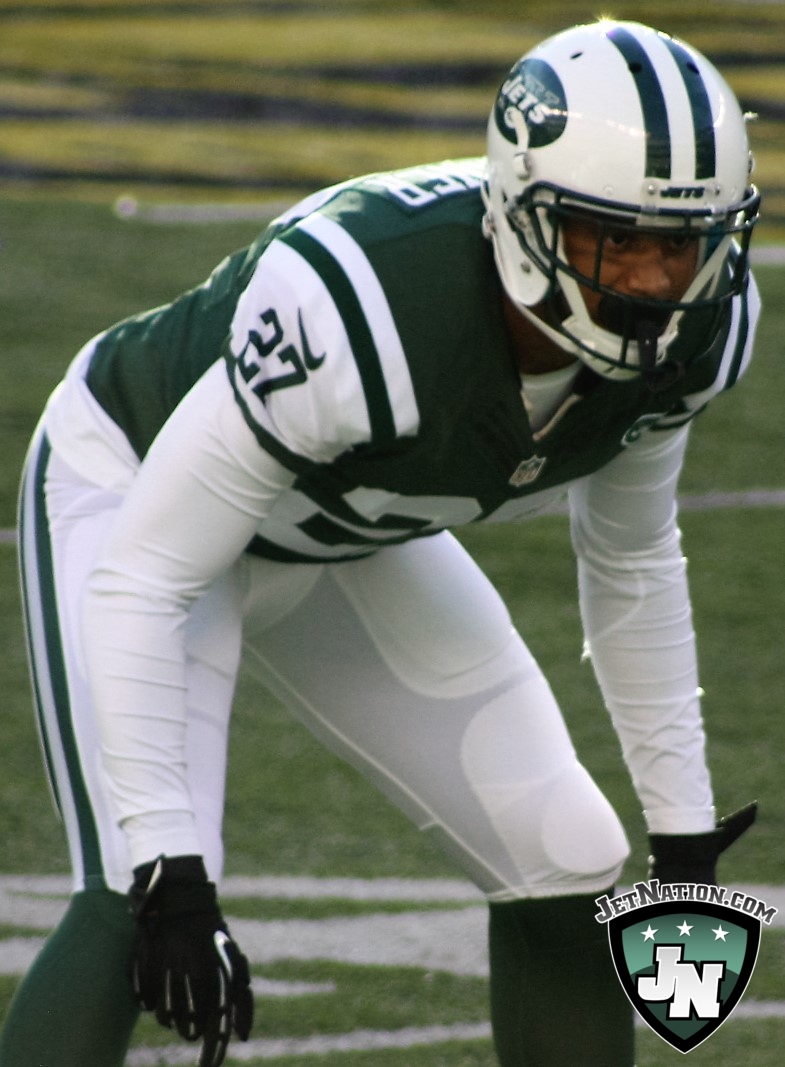 By Glenn Naughton
The start of the 2016 NFL season could very well be the most important few months in the career of Jets cornerback Dee Milliner, and his health and on-field performance could go a long way in elevating the overall play of what was a very good defense for the Jets last season.
Right about now, Milliner isn't as much of an afterthought as he is a punchline to some Jets fans.  Many having all but dismissed any possibility of the often dinged up former Alabama star producing on Sundays before his contract expires at the end of this season.
Milliner's time in New York has been marred by a litany of injuries including an ankle sprain, a torn achilles tendon and a wrist injury requiring surgery that kept him out for much of 2015.  The injuries shouldn't come as much of a surprise given the fact that despite rarely missing game time at Alabama, the 6′, 201 lb Milliner did undergo five different surgeries in college.  If injuries were a regular thing at the collegiate level, what were the odds of them becoming less frequent or severe when Milliner's opponents got bigger, faster and stronger?
Now entering his fourth pro season, and having played in just 21 of 48 possible contests (14 starts) due to injury thus far, a breakout season for Milliner isn't likely, but should it happen, could go a long way in fixing one of Gang Green's biggest liabilities on defense last season, that being the cornerback position that was previously filled by since-departed veteran, Antonio Cromartie.
As a team in 2015, the Jets allowed 25 touchdowns through the air, seven of which,or 28%, came against Cromartie.  That's far too high of a number for any one player to surrender if the Jets are hoping  to go from good to great.
Head Coach Todd Bowles said publicly that last year's nickel cornerback, Buster Skrine, will be given first crack at the job.  Even if he plays well enough to start on the outside, the Jets clearly still like Skrine in the nickel which is where he's expected to move when opponents go to a 3 wide receiver set.
Given the frequency with which teams utilize three or more receivers, the Jets number two corner in their sub package should wind up playing more snaps on the outside than Skrine.  Having declined to exercise his fifth-year option, Milliner is now playing not only to prove that the flashes he's shown are more than just  a fluke, but for a payday when he becomes a free agent after the season.
Milliner reportedly stood out in the team's most recent round of OTA's according to defensive coordinator Kacy Rodgers who, when asked, praised Milliner's work up to this point while describing him as "hungry".
After being benched multiple times as a rookie for poor play before spending most of the past two seasons on the shelf, Milliner should be downright starving.  Is 2016 finally time for Milliner to eat?
Videos
Aaron Rodgers Injury Fallout & Jets/Bills Recap