Featured Editorials Home Slider
From Circus to Casino; Jets Off-Season of Gambles Coming to Close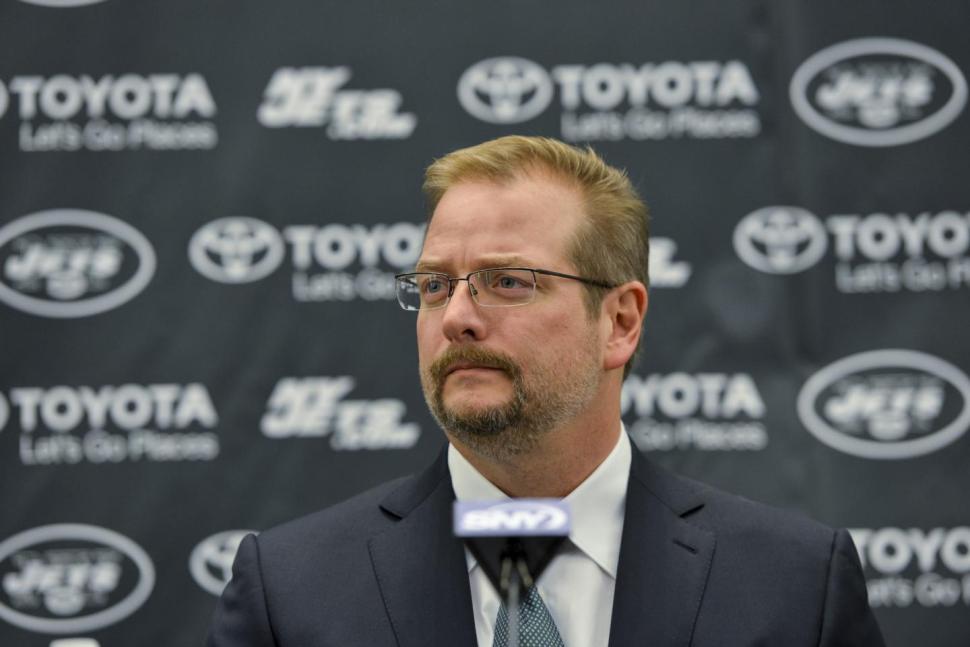 By Glenn Naughton
By the time former New York Jets Head Coach Rex Ryan was handed his walking papers by owner Woody Johnson in December of 2014, the team had been slapped with the always undesirable label of being "a circus" due to Ryan's wild antics and lack of willingness to hold players accountable when any potential disciplinary issues arose.
Now, more than a year removed from Ryan and former failed GM John Idzik, it seems that the circus has indeed left town and in it's place is a casino of sorts.
Fresh off of a 10 win season after Ryan's disastrous 4-12 2014, General Manager Mike Maccagnan continues to keep people guessing come draft time and wearing his poker face at the negotiation table.  Here are some of Mac's biggest gambles this off-season.
The Quarterback conundrum:
You can't list the risks the Jets have taken over the course of the past few months without starting at the quarterback position where
theteam's only experienced starter under contact is Geno Smith.  Despite being voted the NFL's worst quarterback two seasons in a row, Maccagnan and the Jets have continued to publicly maintain that the organization is "excited" to see what progress Smith has made.  While that may all be fine and good for Smith's morale, Maccagnan's ongoing six-month negotiation with Ryan Fitzpatrick may tell us otherwise.  Here we have Fitzpatrick, who has failed to lead a team to the playoffs in his ten-year career, has been dumped more times than Taylor Swift (who may have a better arm thatn Fitzpatrick), imploded in a week-17 loss to the Bills last season, and even still, has been named the team's opening day starter if he decides to accept the Jets' offer.
Leaving their publicly acknowledged top choice to play the most important position on the field free to sign with any team who may sustain an injury at quarterback is a huge risk, but it's  worth it.  Armed with limited salary cap space, the Jets offer is the only one Fitzpatrick has received that will allow him to start from day one, and he'd be a fool to find a way to lose it.  Both sides are wearing their poker faces as camp approaches, but look for the Jets to win this hand and bring Fitpatrick back on their terms.
Draft Day Decisions:
Yes, every player selected in the draft comes with some degree of risk, but some more than others, and the Jets took a pair of big chances in the first two rounds.
For starters, the Jets swung and missed on a reported big-time gamble when they failed to trade up to choose Ole' Miss left tackle Larmey Tunsil who saw his stock drop as the draft go underway when a video surfaced of him smoking marijuana.  Once on the clock, Gang Green was faced with the possibility of choosing Memphis quarterback Paxton Lynch, a player many had projected to the Jets as his raw physical tools may have been tops in college football last season.  The Jets took a pass, opting instead to go with Ohio State University linebacker Darron Lee.
While some view Lee as undersized at 6′ 1", 219 pounds, the Jets likely see him as a chess piece for Todd Bowles to deploy from a multitude of spots throughout the formation, using his 4.47 speed to get around the edge and get to the quarterback.  As unpopular as the Lee pick was in some circles, the Jets round 2 risk came under even more fire.
Having passed on a quarterback in round 1, the Jets used their second pick on much maligned Penn State quarterback Christian Hackenberg.  Even having struggled through his final two college seasons, the Jets saw enough from Hackenberg on film to roll the dice on him with an early-round pick.
Should Lynch, who was eventually drafted by John Elway and the Super Bowl champion Broncos later in round one go on to out-perform Hackenberg for years to come, we may just have a Ken O' Brien vs. Dan Marino debate v2.0.
Shoring up the "blind side":
Even before left tackle D'Brickashaw Ferguson announced his retirement in early April, the Jets hosted free agent offensive tackle Kelvin Beachum, his possible replacement, who ultimately signed with the Jacksonville Jaguars.  The writing was on the wall early on, so when Ferguson did retire after being approached about a pay cut, something had to be done.
Yes, Head Coach Todd Bowles had intimated that swing tackle Brent Qvale was an option at either tackle spot earlier in the off-season, but as with the quarterback situation, actions speak louder than words, and Maccagnan acted quickly.  The GM  traded for Broncos left tackle Ryan Clady.
Despite his impressive bio as a 3-time All-Pro, Clady has missed a total of 30 games over the course of the past three seasons due to injury. Clearly, the fact that he has started 16 games in all but two of his eight pro seasons persuaded the Jets to make a move.
Ferguson's declining skills mean Clady won't have to return to 100% of what he was previously to be an upgrade at left tackle, but the torn left ACL that kept him out all of last season and the linsfranc injury that sideline him for 14 weeks in 2013 make Clady a legitimate concern on the offensive line and another significant risk for Maccagnan and company.
Running on Empty?
Matt Forte is easily one of the NFL's most under-appreciated running backs.  Through eight pro seasons, Forte has amassed over 8,600 rushing yards and 45 rushing TD's to go along with over 4,000 receiving yards.  Of course to put up such gaudy numbers, a player would have to have quite a workload up to this point and that's exactly what Forte has had.
2,035 career carries and 487 receptions gives Forte a total of 2,522 touches as he prepares to turn 31 during the 2016 campaign.  As frustrating as it was to see former starter Chris Ivory miss significant time, his powerful running style often made the Jets offensive line look a bit better than it was.
Forte should provide an outstanding check-down option for whoever is under center for the Jets, but without a great performance from the offensive line, will the decision to go with Forte backfire on the Jets?
Should that be the case, the Jets have purchased a bit of insurance in this particular case, signing another physical former New Orleans Saint, as Ivory was, in Khiry Robinson.
The 6′, 220 bruiser from West Texas A&M may stand to play a much larger role than his modest 1-year, $920,000 price tag might suggest.
So whether it's hitting big with a lesser-known player like Robinson or with an established All-Pro like Clady, The Jets and Maccagnan will hope to hit the jackpot a few times as 2016 unfolds.
Videos
New York Jets OTA Presser Takeaways, Aaron Rodgers' Impact and Summer Delusion