Breaking News Game Recap Home Slider
Steelers Crush Jets, 31-13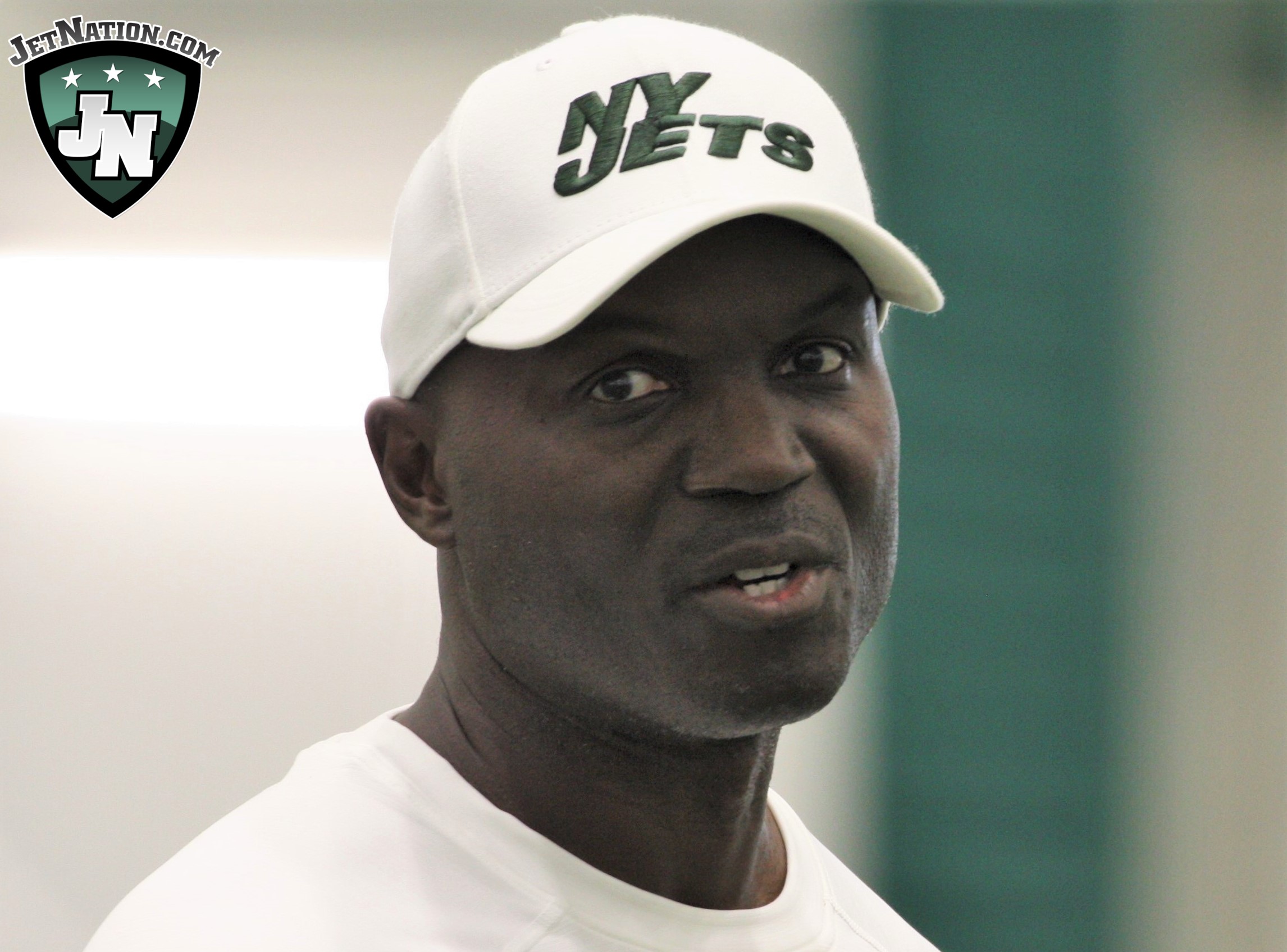 The Jets went into Pittsburgh looking to end not only their two game losing streak, but also a stretch of pretty bad football. It didn't go as planned, with Pittsburgh crushing New York, 31-13. The New York defense continued to play much worse than anticipated before the season began, and head coach Todd Bowles gave fans a number of reasons to question his competence, his in-game management skills seeming to have regressed considerably.
The Jets opened the game in their usual fashion – an offensive drive that looked promising until they stalled in the red zone and only scored a field goal after deciding to pass on 3rd in 1 instead of using running backs Matt Forte or Bilal Powell to rush for the first down. Nick Folk easily made the 35 yard field goal.
Their lead lasted less than four downs, when Steelers quarterback Ben Roethlisberger connected with wide receiver Sammie Coates for a 72 yards touchdown pass, burning the Jets embattled secondary. Quarterbacks have had very little trouble doing this to the Jets in the early part of this season.
The second quarter started the same as the first – a drive ended in a field goal instead of a touchdown for the Jets, with Nick Folk nailing a 48 yard field goal this time.
New York's offense finally put it together for a touchdown in the second, going up 13-7. Struggling quarterback Ryan Fitzpatrick finally hit wide receiver Brandon Marshal for a touchdown.
Pittsburgh came right back down the field on the very next drive though, with the defense allowing a touchdown to a very open tight end Jesse James.
The Steelers got the ball to start the second half, having deferred at the start of the game. The teams swapped possessions until Pittsburgh finally broke through with a field goal, extending their lead from 14-13 to 17-13.
Pittsburgh scored another touchdown early in the 4th when Roethlisberger connected with wide receiver Antonio Brown on a play where the Jets offered no pass rush and Roethlisberger had all day to throw the ball.
Things only got worse in the fourth quarter for the Jets. The offense was unable to sustain drives and the defense could barely get off the field.
After an ill-advised challenge on a spot by head coach Todd Bowles, Pittsburgh was driving and neared the endzone again, but the Jets were finally able to get some momentum on a play when defensive end Leonard Williams hit Roethlisberger to force a fumble right into the arms of defensive end Sheldon Richardson…who fell down in pain right after the play.
Todd Bowles then chose not to go for it on 4th and 2, down 11 points with seven minutes left, and so punted. The Steelers then went on a drive that more or less eliminated any chance the Jets had of miraculously pulling the game out. It ended in a touchdown with 1:46 to go. Pittsburgh led 31-13.
Ryan Fitzpatrick recovered from two very disastrous weeks. He was 25 of 38 for 255 yards with one touchdown, no interceptions, and a 93.6 rating. Brandon Marshall led New York receivers with eight receptions for 114 yards. Wide receiver Quincy Enunwa followed with four catches for 51 yards. Matt Forte led Jets rushers with 12 carries for 53 yards.
Linebacker Erin Henderson led the Jets defense with eight tackles. Safety Calvin Pryor followed with seven. Leonard Williams had the only sack of Ben Roethlisberger.
It should be noted that both linebacker David Harris and center Nick Mangold left the game with injuries and didn't return.
The Jets take the field next Monday night in primetime, visiting the Arizona Cardinals. Kickoff is 8:30 PM eastern.
Videos
NY Jets Phase 3 OTAs, Expectations and a Minor Calf Tweak with Greg Renoff