Breaking News Featured Editorials Home Slider
Bowles: No QB Controversy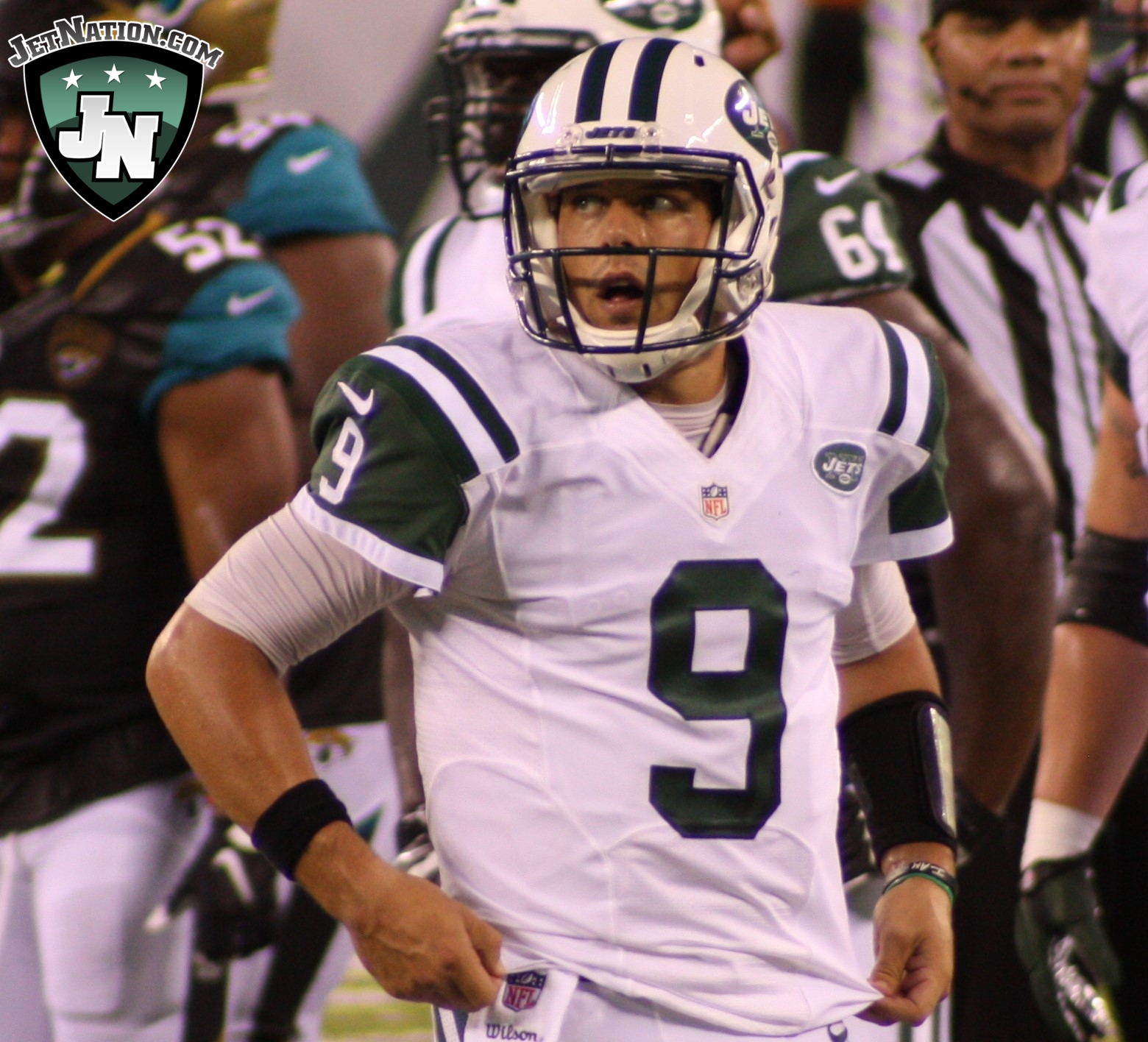 Ryan Fitzpatrick is getting better according to head coach Todd Bowles. He is talking about Fitzpatrick in the physical sense, his knee injury is getting better.
He's getting a little better. He's taking some reps. He has to do some more though.
What is surprising though is that Bowles continues to start Ryan Fitzpatrick. The Jets are sitting at 3 and 6, Fitz is not under contract for next season and you have a home game against the Rams. Seems like the perfect time to give Bryce Petty his first start. After this game the Jets have the bye week and then the Patriots.
Really not sure how much more they need to see from Fitzpatrick, who has thrown 13 interceptions this year. If it was just a matter of cutting down on interceptions that would be one thing. But he is averaging 220 yards passing per game and only has 8 TDs in 9 games.  He is consistently missing open receivers, this isn't a matter of bad luck. Check out our NY Jets Film Review for proof.
The head coach said, "We lose games with more than just Fitzpatrick." Really have to be honest though, sure the Jets could lose without him, but he is making it very easy to lose with him.
Bowles has said that he has full confidence in Petty. And that Petty is ready to go. Yet somehow Bowles says that Fitz won't be on a short leash against the Rams. The scariest part of all might be the refusal to admit there should be a QB controversy.
For me to make a quarterback change, I'd have to have a quarterback controversy. Ryan is the starter. Bryce is the backup.
It is only year two coach, but we are starting to lose our confidence in you.
Videos
New York Jets OTA Presser Takeaways, Aaron Rodgers' Impact and Summer Delusion