Breaking News Featured Editorials Home Slider
Report: Buffalo Leaning Towards Cutting Taylor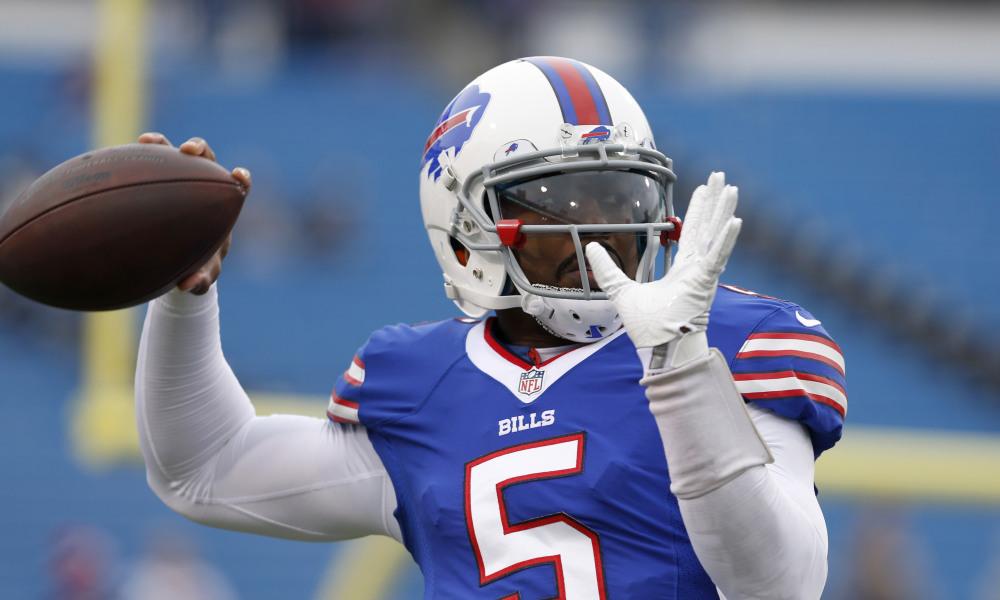 As the Jets continue their off season roster purge, the thought of who is going to be the next QB remains high on the list of priorities. Yesterday we wrote about the Mike Glennon to the Jets rumor. Today the talk at the NFL Combine is that the Bills are leaning towards releasing QB Tyrod Taylor. Rotoworld gives this update:
The Buffalo News' Vic Carucci reports the sense from the Combine is that the Bills are leaning toward moving on from Tyrod Taylor.

The Bills can't seem to make up their mind, and reports have been flip-flopping back and forth on this subject for weeks. Speaking at the Combine, coach Sean McDermott would only say the organization is still evaluating Taylor. Per Carucci, if the $30.75 million guaranteed wasn't tied to Taylor over the next two years, the Bills would likely be bringing him back for 2017. Taylor has been unwilling to renegotiate his contract. The 49ers, Browns, and Jets are expected to show interest in Taylor if he ends up being released by Buffalo.

Mar 3 – 9:57 AM
Taylor is the kind of QB a defensive minded coach likes. He doesn't turn the ball over. He spent the first four years of his career behind Joe Flacco on the depth chart in Baltimore. In two seasons as the starting QB in Buffalo he has thrown 37 TDs and only 12 INTs. He is also a threat on the ground, as he ran for 1,148 yards and had another 10 rushing TDs in 2015 and 2016. He averaged just over 3,000 yards passing each year.
Pros
Strong, accurate arm on deep vertical routes.
Excellent runner and very elusive to make things happen when a play breaks down.
Doesn't turn the ball over.
Cons
Doesn't stay in the pocket unless he has max protection.
One read QB, if it's covered he looks to leave the pocket immediately.
Doesn't throw the ball into the middle of the field.  Either because he's short or doesn't read defenses well.  Therefore he only throws outside the numbers.
His intermediate accuracy isn't great, he "dirts" a lot of easy throws.
Small frame.
Videos
Aaron Rodgers Injury Fallout & Jets/Bills Recap