Breaking News Featured Editorials Home Slider
Jet Nation Radio: Cuts and Farewell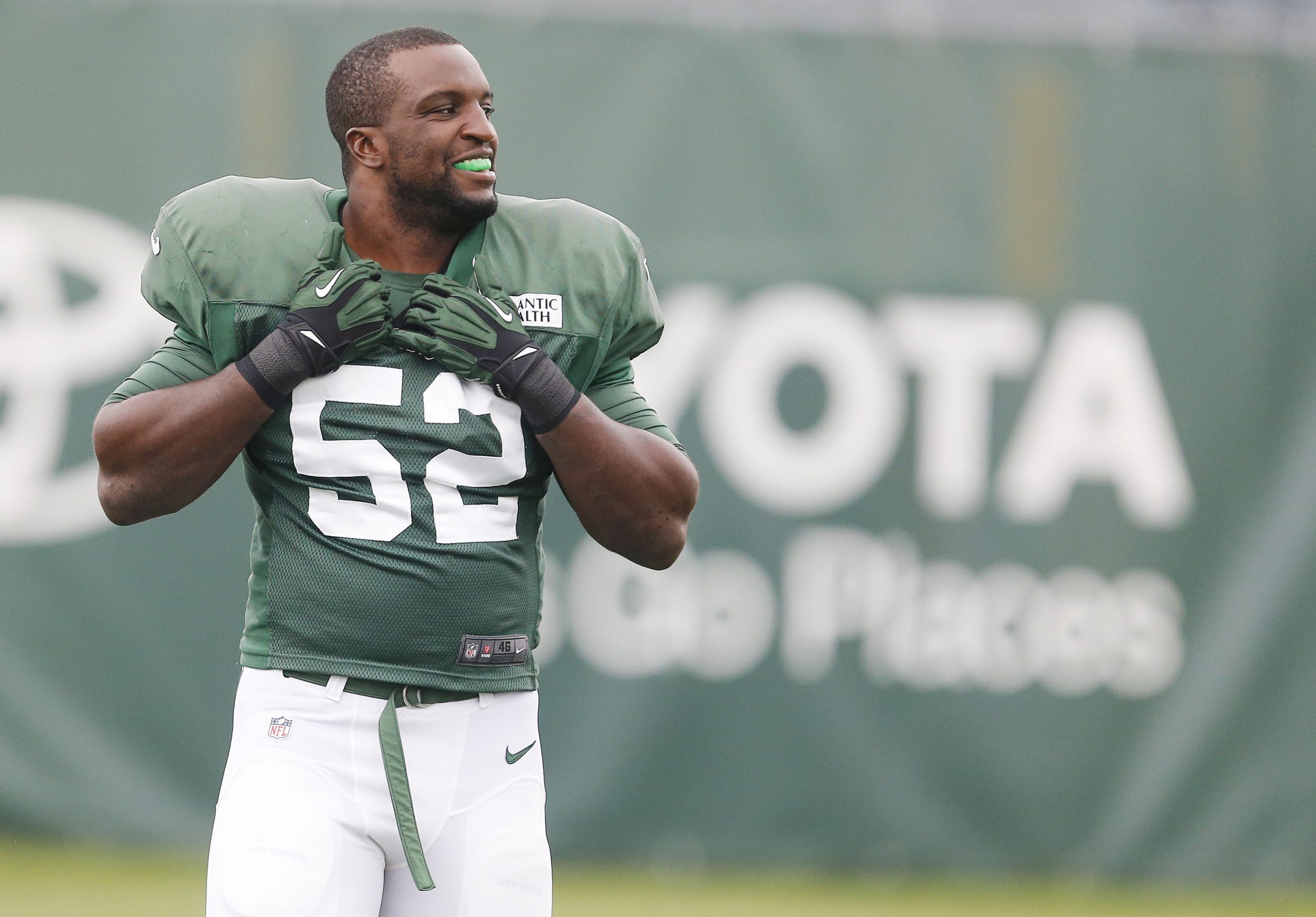 On this week's episode of Jet Nation Radio, Joe and Glenn elaborated on the breaking news that some veterans were being let go.  This created a major uproar with the fan base.  While many knew the rebuild was in full effect, others were left confused by the timing of these decisions.
The first cut was 10-year veteran David Harris, a 2nd round selection from 2007.  Harris has been a solid leader from day one and is arguably the Jets' best linebacker in over a decade.  According to Todd Bowles, the team offered him a pay cut, but they could not come to terms.  Most fans were shocked by the move, but others see this as another step in the rebuilding process.  The Jets have an abundance of youth and want to get the young guys as many reps as possible.
The Jets also traded away Calvin Pryor for Demario Davis from Cleveland.  The team seems to be content with Davis and Darron Lee as the duo at middle linebacker.   Both players will have big shoes to fill as Harris has been the definition of a role model and leader.
There are reports that Eric Decker's day are numbered as well.  Decker will be shopped around the league for a possible trade or be released.  This seems like an illogical move by the organization.
Why tell the league that Decker will be cut if they do not find a trade partner?
Many general managers who have Decker on their radar will simply wait for him to be cut and then make their move.
As for the Jets they must have based this decision on Decker's medical situation being too risky and the price to keep him is not worth it.  This was the last year of his contract, so the Jets must feel that he is not in the plans for the future, so why keep him!
Looking at the rebuild situation, this move makes sense.  Every snap Decker would get takes away from the development needed for the young wide receivers.  Quincy Enunwa looks to be the #1 and the rest of the depth chart is up for grabs.  This might put too much pressure on the inexperienced receivers, but this organization believes in competition.
This training camp will be extremely crucial for this team's progression.  It is undetermined at this point on who will emerge as the next leader on defense and who will be the next rising star from the young yet talented receivers?
Be sure to check out Jet Nation Radio each week to stay up to date on the latest news; NY Jets Podcast.
Videos
New York Jets OTA Presser Takeaways, Aaron Rodgers' Impact and Summer Delusion