Jets PFF Notes Following 38-31 win Over Chiefs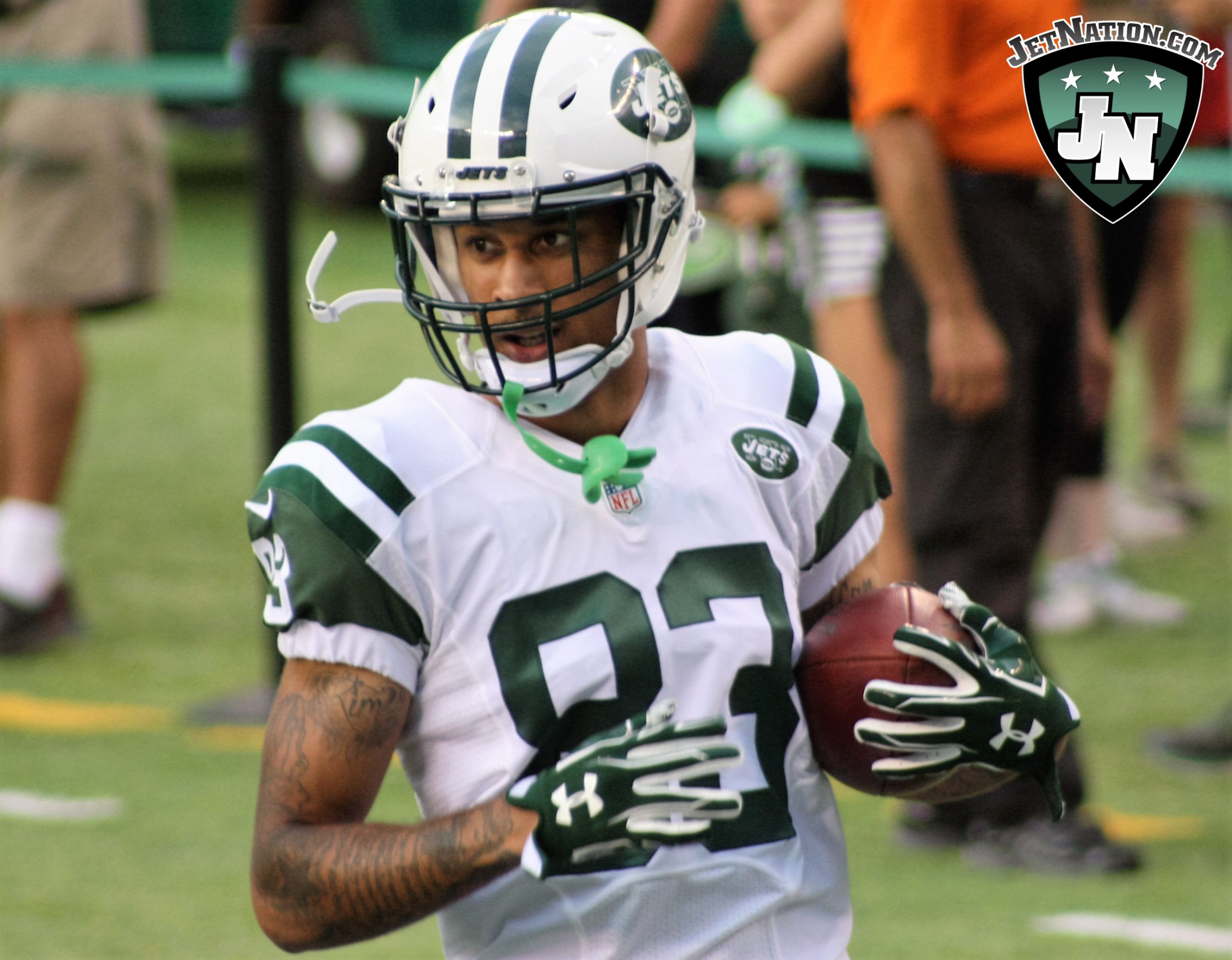 Their numbers are always subject to change after their initial grades, but still fun to take a peek at for the die-hard fan.  Pro Football Focus took a look at some of the best and most notable performances from the Jets week 13 win over Kansas City, and here's what they found.
While it certainly appeared as if nobody in the Jets secondary had done anything right, as we pointed out in our post-game report card, it looks like Jamal Adams was the exception.  Per PFF, Adams played 34 coverage snaps and was targeted just three times by Alex Smith, allowing no receptions while picking up a pass defended. This, despite the fact that some fans still refer to Adams as a "box safety", something he clearly is not.
It was no big secret that the Jets have been getting some great play out of Robby Anderson and Jermaine Kearse of late and that was reflected in PFF's ratings yesterday, placing Kearse and Anderson as the Jets top two graded players at 91.5 and 86.9 respectively.
Those fans hoping to find out whether or not linebacker Darron Lee would continue his second-half surge were disappointed to learn that the former first round pick was deactivated by Todd Bowles for showing up late to a practice earlier this week.  After coming in dead last in PFF's rankings through the first six weeks among 85 rated linebackers, Lee has earned the 9th highest grade out of 81 linebackers from weeks 7-12.
Darron Lee, Weeks 1-6: 85th ranked LB of 85 qualified

Darron Lee, Weeks 7-12: 9th ranked LB of 81 qualified

— John Gatta (@PFF_JohnGatta) December 3, 2017
Also on the list was much maligned cornerback Buster Skrine.  It's been an up and down year for Skrine who has struggled with consistency.  It's the fourth time this season Skrine has been named one of the Jets' top performers, but when he's been bad, he's been terrible.  Coming in to the game against the Chiefs, Skrine's rating for the season was just 50.6, placing him 87th of 115 graded players.  Skrine's grade yesterday was 81.3.
Quarterback Josh McCown rounded out the top five for the Jets at 81.2 in what may have been his best performance of the season.  McCown's adjusted completion rate will likely be among the best in the NFL this week as he went 26-36  (18-19 on short-yardage throws) with multiple passes thrown away under pressure.
Despite not registering a sack and only one stop, Leonard Williams picked up a solid grade himself at 80.4, largely a product of collapsing the pocket on several plays and being credited with nine quarterback pressures.
More high praise and high grades for some young impactful players on both sides of the ball.  Good news for Jets fans.
Videos
Aaron Rodgers Injury Fallout & Jets/Bills Recap