JetNation Tuesday Tidbits; Like it or not, Hackenberg Debut Could be Coming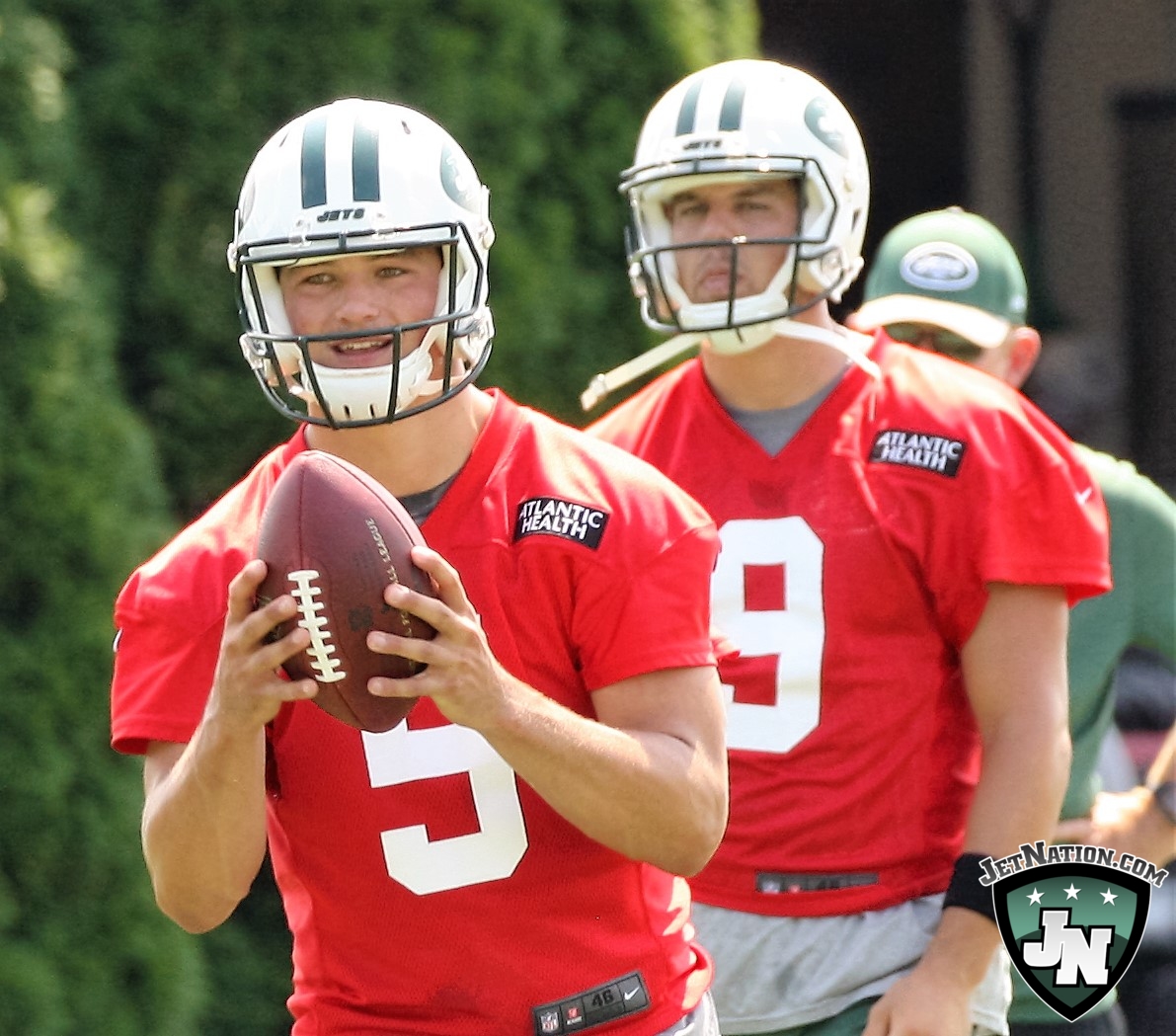 Just a few notes, quotes, links and thoughts related to the current state of the New York Jets:
With Josh McCown done for the year, Todd Bowles is forced to go to Bryce Petty over Christian Hackenberg. An easy decision, really.  However, given the poor play of the Jets' interior offensive line and Petty's injury history, would anyone be surprised if Petty doesn't make it out of this game in one piece and the Jets are forced to go to Hackenberg?
Keep an eye on the Rams vs. Seahawks game this week.  A Rams win would go a long way in knocking Seattle out of playoff competition, moving the Jets up several spots in the draft with the second-round pick they acquired in the Sheldon Richardson deal.
Speaking of draft position, there are plenty of games that can  move the Jets up and down within the top-10 over the next three weeks.  Take a look here.
However long Petty is able to stay healthy, it could mean even more production out of Robby Anderson.  The two built a good rapport last pre-season and carried that on when Petty was inserted down the stretch as Anderson saw a significant jump in his targets with Petty pulling the trigger.
Where have you gone Austin Seferian-Jenkins?  Following a hot start that saw him haul in 48 catches in his first 8 games, the tight end has just 5 catches in his last three contests and hasn't scored a touchdown since week 7.
This quote from Jamal Adams didn't raise as many eyebrows as one might have expected, but it's hardly a ringing endorsement of how the Jets practices are being run.
If this statement from Josh McCown didn't make you feel for the guy, we're pretty sure you don't have a soul.
Videos
Aaron Rodgers Injury Fallout & Jets/Bills Recap