Mo, Mo, Mo…Wilkerson Gives Jets Early Christmas Gift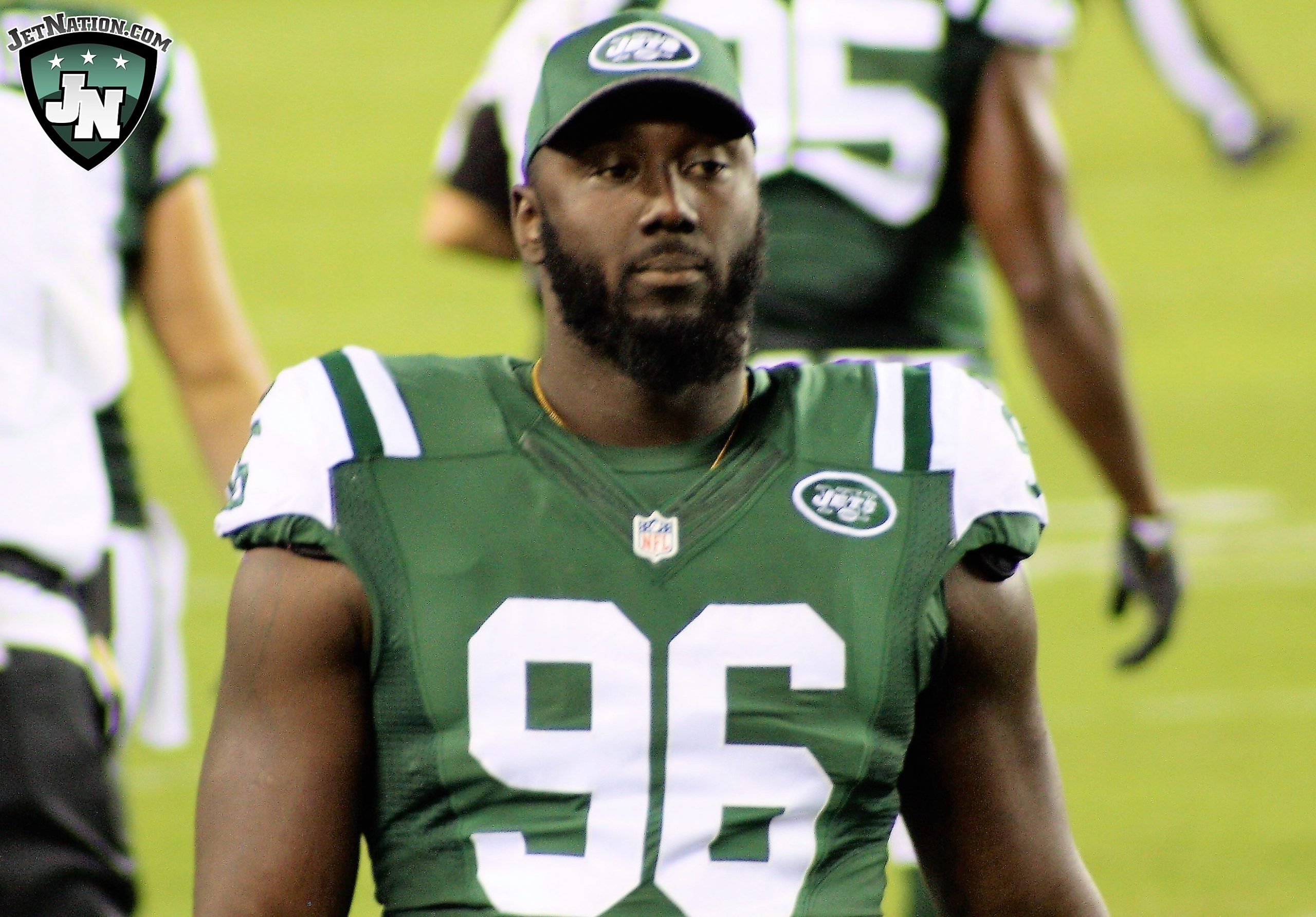 While Jets fans and beat writers seem to be losing their collective minds over the news of defensive lineman Muhammad Wilkerson being deactivated for this Sunday's game against the New Orleans Saints for showing up "Very late" to a team meeting today, the reality of the situation is that fans should be thanking Wilkerson for delivering an early Christmas gift…a clear path to his release following this season as any injury risk is removed.
Ever since signing his $17 million per year deal back in July of 2016, the big defensive end has been largely invisible and this season has been no different.
Prior to signing his mega-deal, Wilkerson had amassed 28.5 sacks in his previous 44 games.  Since putting pen to paper, Wilkerson's production has plummeted as he owns just 8 sacks in his last 26 games.  Putting forth marginal effort like this has become commonplace for Wilkerson.
Despite Wilkerson's lack of effort, multiple benchings and fines for no-shows and tardiness to practice to go along with his lack of production, head coach Todd Bowles has continued to trot Wilkerson out there on a weekly basis, even saying as recently as last week that he still views him as one of the leaders on this Jets team.
Bowles said he views Mo Wilkerson as a team leader #nyj

— Brian Costello (@BrianCoz) November 9, 2016
Playing Wilkerson from week to week has put the Jets at a great risk of being stuck with an enormous cap hit as his contract guarantees all of his $20 million salary for 2018 if he were to be hurt and land on injured reserve.  Imagine being the head coach or GM that has to explain to an owner that in a lost season, you took a gamble that cost $20 million in cap space for a player you want no part of.  As we pointed almost two months ago, playing him regularly was an irresponsible move.
Now, thanks to Wilkerson showing up late to practice once again, he may have inadvertently forced the team's hand.    He won't travel to New Orleans this week and at this point, you would have to imagine Todd Bowles has had enough, and if he hasn't, perhaps ownership has.
No matter who speaks up or where it comes from, the Jets brass needs to unwrap the gift that's been given to them by Wilkerson, and have him ride the pine for the season's final two games before letting him skip town and try to trick somebody else in to giving him a huge pay day.
Merry Christmas, Jets fans.  Go ahead and add Mo Wilkerson to your Christmas card list.
Videos
Aaron Rodgers Injury Fallout & Jets/Bills Recap