Jets vs Saints, a Last-Minute Look; Morton has to Coach Four Quarters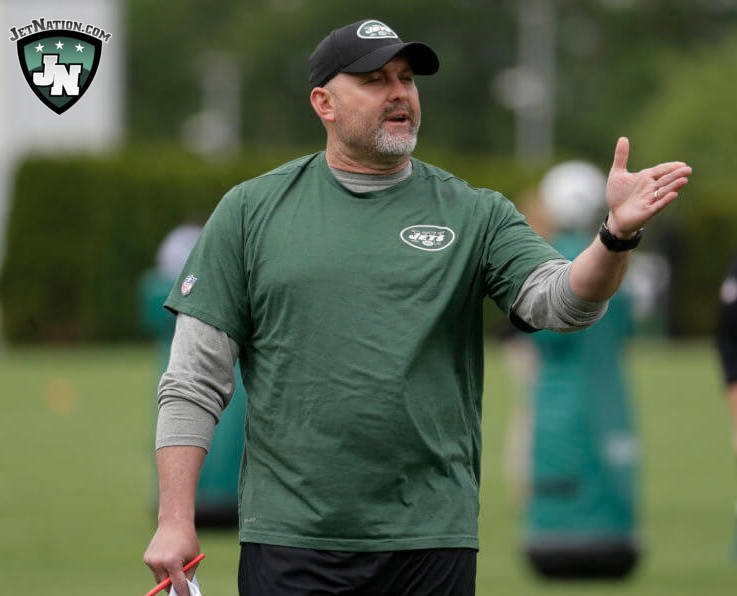 The New York Jets (5-8) prepare to take on the New Orleans Saints (9-4) on the road today at 1:00 in the Mercede-Benz Superdome.  We've already picked our key match-ups here, but let's take a look at key stats and story-lines that have emerged over the past few days.
Play From Start to Finish:
Earlier this week, offensive coordinator John Morton admitted to the media that he folded up his tent with almost a full quarter to go against the Broncos last Sunday when things weren't going his way.  If the Jets have any hope of ever evaluating a young quarterback, they can't afford to keep playing with the sole purpose of avoiding injuries because things get tough.  Instead, the team should use today (and the rest of the season) to let Bryce Petty air it out if and when the Jets are facing large deficits.  If the fear is injuries due to defenders having their ears pinned back, why not go to a quick screen game to move the ball and slow the defense down a bit?
Muhammad Wilkerson Deactivated:
Defensive end Muhammad Wilkerson has likely played his final game as a Jet.  Having spent most of this season playing like a man who would rather be retired in showing up late for meetings and practices, Todd Bowles seems to have finally had enough and deactivated Wilkerson.  Today's impact should mean more snaps for players like Kony Ealy and Xavier Cooper.  Simply having two players who will give 100% consistently should be a good thing for Gang Green.
Winters and Forte questionable:
Guard Brian Winters and running back Matt Forte are both listed as questionable.  Given how bad Winters has been this season, and the fact that Forte is likely gone after 2017, why not start Dakota Dozier and guard and take a peek at rookie running back Akeem Judd?  Dozier has played well when called upon and Judd, a 5′ 10" 225 downhill runner is the closest thing the Jets have on the roster to a power back.  Given their struggles in short yardage situations this season, a player like Judd would make sense.
Secondary Homecoming:
The Jets have a total of four players on their roster who played their college football in Louisiana with three of them coming from the secondary.  S Jamal Adams, CB Morris Claiborne, and CB Rashard Robinson all played at LSU while RB Elijah McGuire was drafted out of Louisiana-Lafayette.
ASJ Back in Focus:
With Bryce Petty's favorite target, Robby Anderson, likely to be shadowed by Marshon Lattimore for much of the day, this could be a good opportunity to re-introduce Austin Seferian-Jenkins to the Jets offense.  He's seen his production drop drastically over the past three weeks but in a game where the Jets figure to be playing from behind, using ASJ in the middle of the field to move the chains could be a good idea.
Just seven hours 'til kickoff!
Videos
Aaron Rodgers Injury Fallout & Jets/Bills Recap