No Downside for Jets Rolling Dice on Talented Left Tackle Antonio Garcia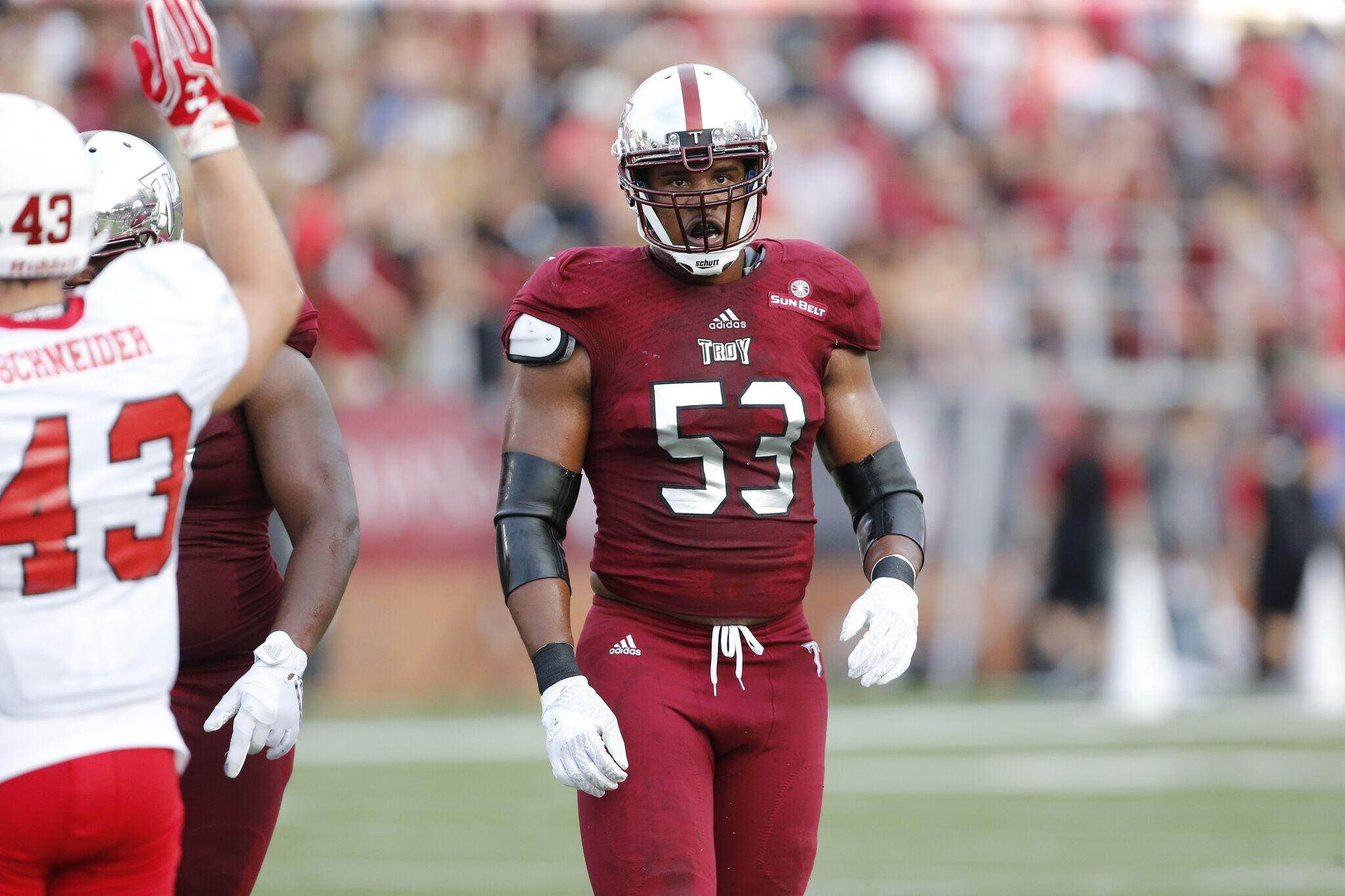 The fact that New York Jets GM Mike Maccagnan jumped at the opportunity to claim former New England Patriots offensive tackle Antonio Garcia should come as no surprise to anyone who has been paying attention to Garcia and the Jets O-line situation.  What should come as a surprise, is that several other teams passed on the former Troy Trojan who was a projected second-round pick by the folks at NFL.com.
Going in order of the NFL draft, both the Cleveland Browns, who lost Joe Thomas this off-season, and New York Giants, whose offensive line has been abysmal, declined the opportunity to kick the tires on Garcia who has prototypical NFL left tackle traits.
Adding Garcia via waiver claim guarantees nothing.  In fact, he still has a physical to pass before singing with the Jets.  Even still, there's essentially zero risk in bringing in a player who could become a legitimate starting left tackle one day.  Mike Mayock, NFL.com's top draft analyst had this to say about Garcia when he was taken in the third round last season:
"There's some significance to this move. Garcia has starting left tackle traits, but he's a great fit. He plays nasty through the whistle. He's a little grabby in pas protection. They'll straighten him up in New England."
Despite the potential, there are still some concerns related to Garcia, both on and off the field.
First and foremost is his health.  Garcia missed all of last season with New England as a result of blood clots in his lungs which required a medication regimen that led to him dropping 40 pounds.  Even with those issues lingering, Garcia has recently been cleared to resume playing.
Then of course there's the fact that Garcia will need some grooming after playing in an air-raid offense at a small school.  If Garcia is able to add weight and begin to develop, the Jets could certainly live with Kelvin Beachum as their starter in the time it takes to get Garcia game-ready, if he manages to get there at all.
Given the importance of the position, the potential of the player and the minuscule price tag, adding Garcia was the right move for Maccagnan and the Jets.
**Story previously mentioned Bucky Hodges as a third round selection which was incorrect as he was chosen in the sixth round.by the Minnesota Vikings.
Videos
Aaron Rodgers Injury Fallout & Jets/Bills Recap