Trio of Second-Year Corners Ready to Battle for Roster Spots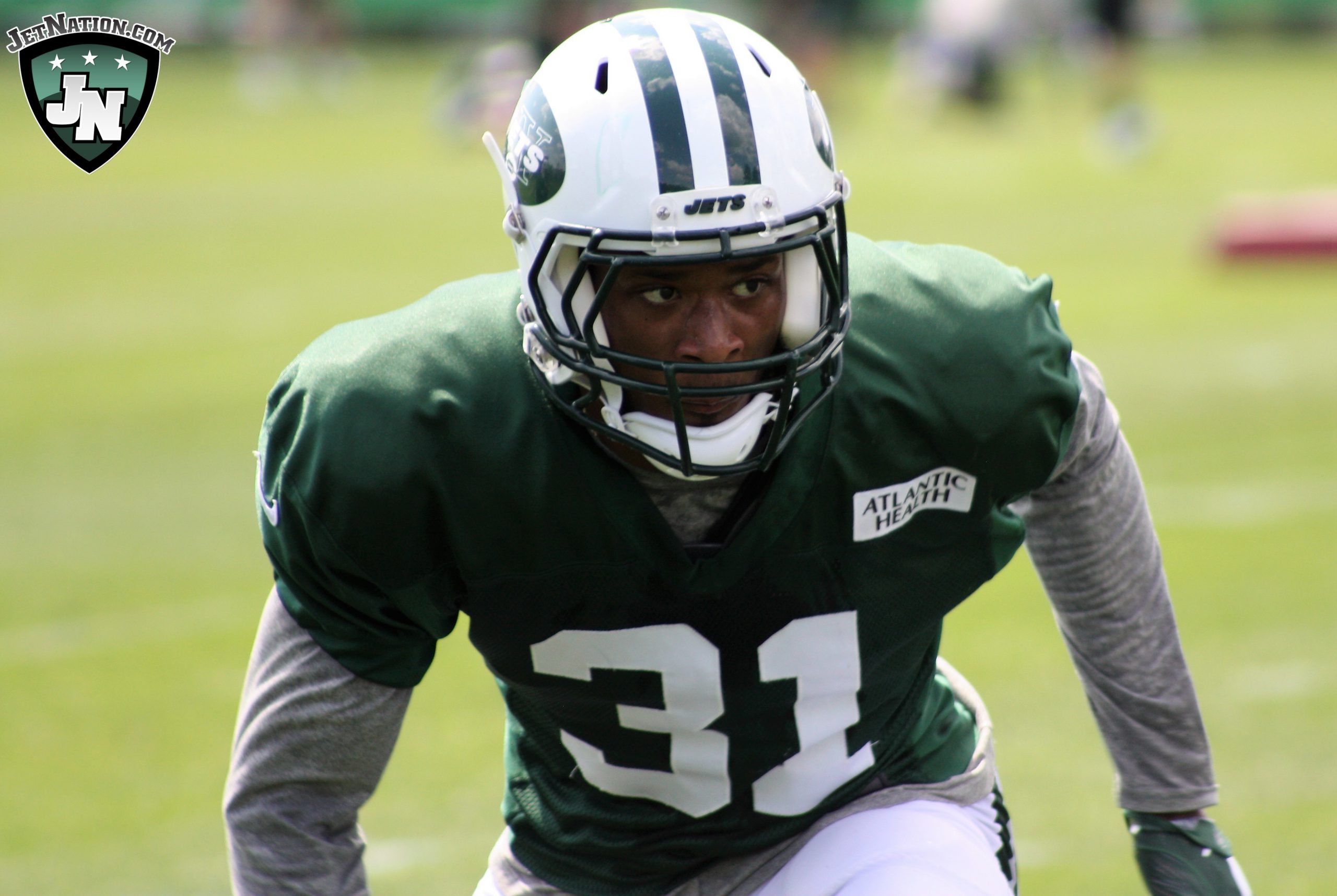 For the first time since Darrelle Revis and Antonio Cromartie locked down the Jets secondary from 2010-2012, the New York Jets have a true #1 cornerback in Trumaine Johnson and a #2 that has played fairly well as a #1 in Morris Claiborne. As was the case with Revis and Cromartie, this tandem could be something to get excited about.
However, beyond those top 2, the depth chart is pretty wide open. Contrary to popular opinion, Buster Skrine played well for the most part last season, but had a rough couple of seasons before that, and let's not forget he is one of the most penalized cornerbacks in the league.  At this point, Jets fans are hoping rookie corner Parry Nickerson will eventually slide into slot duties and take Skrine's job sooner rather than later. Darryl Roberts had some ups and downs as a #2 CB last season, so he should play well in a #4, reserve #2 role. Juston Burris may be better suited for the CFL, and Rashard Robinson is looking like a horrible trade decision last season.
This leaves the #5, #6, and possibly #7 CB slots open, depending how many the Jets choose to keep. With that being considered, let's take a look at our three potential candidates for those positions:
Xavier Coleman
Out of the three, Coleman has the best chance of making the final roster as we discussed earlier this off-season right here.  Coleman was active for two games last season (albeit only a special teams role) and his story is truly remarkable. The corner was diagnosed with a rare heart condition in 2009 and in 2012 had open heart surgery. He was told if the surgery was successful, he would never play contact sports again. He only got offers from Portland State due to his condition and limited high school playing time because of it. He dominated at Portland State, ending his college career with 152 tackles, 41 passes defended, and 9 interceptions, earning a shot as an UDFA with the Jets. In interviews he talks about how he viewed his successful heart surgery as another shot at life, and he would take advantage of every opportunity. This summer, he gets another chance at exactly that.
Jeremy Clark
Clark's most intriguing qualities are his size and strength. He is 6'3" and 220 lbs, similar to newly acquired #1 corner Trumaine Johnson, who is 6'2" and 214 lbs. This isn't to say they're the same player, but possess similar physical attributes. Clark played safety in college before transitioning to cornerback in his junior year, so he has some versatility and the kind of strength and length Todd Bowles looks for in a corner. Clark also put up 20 reps on the bench press prior to the draft. There is a significant injury history as he did tear his ACL in his senior season at Michigan, which led to him not being ready last year and being on the PUP for most of the year, meaning he's had very little opportunity to show coaches what he can do. Clark is still only 23 years old and would likely benefit from emulating Trumaine Johnson moving forward. Even if it doesn't happen this season, should Clark develop in to a quality corner, he would have to be viewed as a sixth round steal by Mike Maccagnan after taking a flier on a converted safety to mould in to a cornerback.
Derrick Jones
Even though Jones was active for 3 games on special teams last season, he's probably the longest shot of these three to crack the final roster. He played mainly receiver in college before transitioning to corner. His speed and height were enough to attract the Jets to draft him 204th overall in last year's draft, but he is incredibly raw and with this many corners with more experience and talent ahead of him, he'll have quite the uphill battle unless he has improved enough this off-season and it shows in minicamp and the preseason.
Even without mentioning promising rookie Parry Nickerson, the Jets and their fans have plenty of reason to be optimistic about this year's cornerback group at the top of the depth chart.  Obviously, Trumaine Johnson is the #1 corner and Morris Claiborne is the #2 for as long as he can stay on the field as he has never played a full season in his entire 6-year career. Even last season, when he had arguably his best season ever, he still missed a game and a half due to a foot injury.  Should Claiborne miss a significant chunk of time, it could open the door for Jeremy Clark, Derrick Jones and Xavier Coleman to join the active roster and chip in on game day.
Videos
Aaron Rodgers Injury Fallout & Jets/Bills Recap