Upgrades and Growth Should Leave no Excuses for Jets Secondary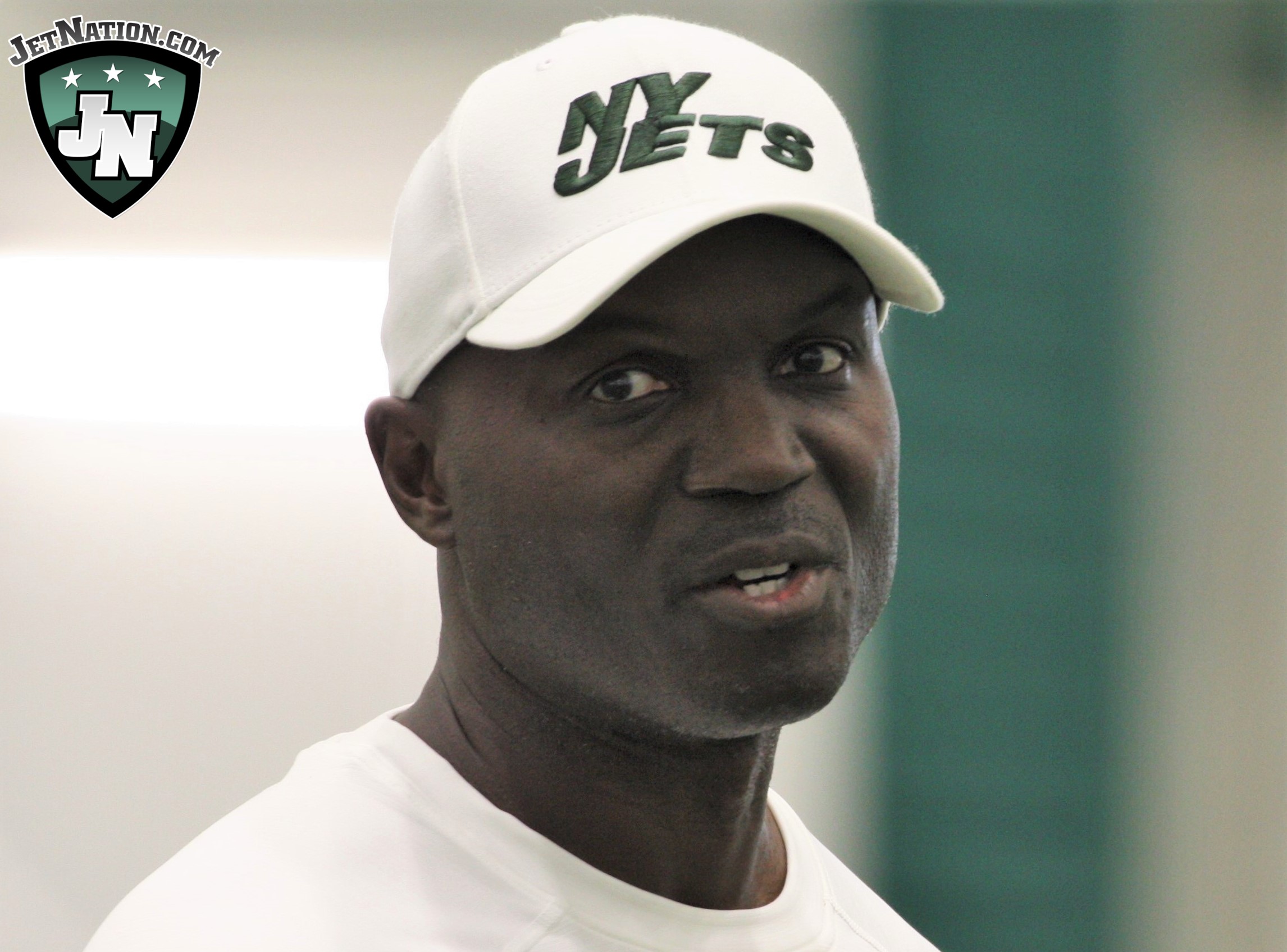 While the acquisition of quarterback Sam Darnold through a blockbuster trade and use their first round draft pick has been the talk of the Jets off-season, it's the moves the team made in the secondary that could very well dictate how this season plays out, and the future of head coach Todd Bowles.
Last season Jets fans looked on as a team projected by some to go winless finished their season 5-11, knowing that more competent play in the secondary could have easily meant a few more victories.  In the end, the fact that the Jets defense blew so many late leads ended up benefiting the team in terms of draft position, but there will be no "tanking" in 2018, and Todd Bowles will trying to keep his job after consecutive 5-11 seasons.
As we discussed earlier this off-season, the quarterback room is much improved, but if Josh McCown earns the starting job, it won't be a season about letting Darnold take his lumps (not early on anyway), but a season about trying to make a playoff push.  If that's how things play out, Todd Bowles' secondary is going to have to be better than it was in 2017 when they blew several leads and had a hard keeping opposing quarterbacks in check.
Whether or not Bowles should be given a pass based on the fact that the Jets were starting a pair of rookie safeties and had no true number one cornerback is a matter of opinion.  No matter where fans fall on the issue, the fact of the matter is, that's no longer the case.
By going out and signing Pro-Bowl cornerback Trumaine Johnson, the lack of a top-flight cornerback is erased.  And with a full season under each of their belts, Jamal Adams and Marcus Maye are no longer wet behind the ears, and the impact plays have to start showing up on Sundays.
Bringing back Mo Claiborne to be the team's no. 2 cornerback should improve that spot, and while Buster Skrine will likely win the starting nickel job, there is hope among fans that rookie Parry Nickerson will take on that role at some point, giving the Jets an upgrade there as well.
From a secondary consisting of a miscast number one corner and a pair of rookie safeties to one with a legitimate number one, an improved number two and a more experienced pair of young safeties should mean that second-half meltdowns are a thing of the past, and Bowles, previously viewed as a "defensive genius" should have all the tools he needs at his disposal to improve on his team's 5-11 record last season.
Even if there is no playoff mandate for 2018, there should absolutely be a "play better" mandate as the personnel has grown and been upgraded.  If the moves don't lead to improved on-field results, it could result in a move for a new head coach.
Videos
Aaron Rodgers Injury Fallout & Jets/Bills Recap