Despite Penalty-Filled Practice, Plenty of Positives on Day 2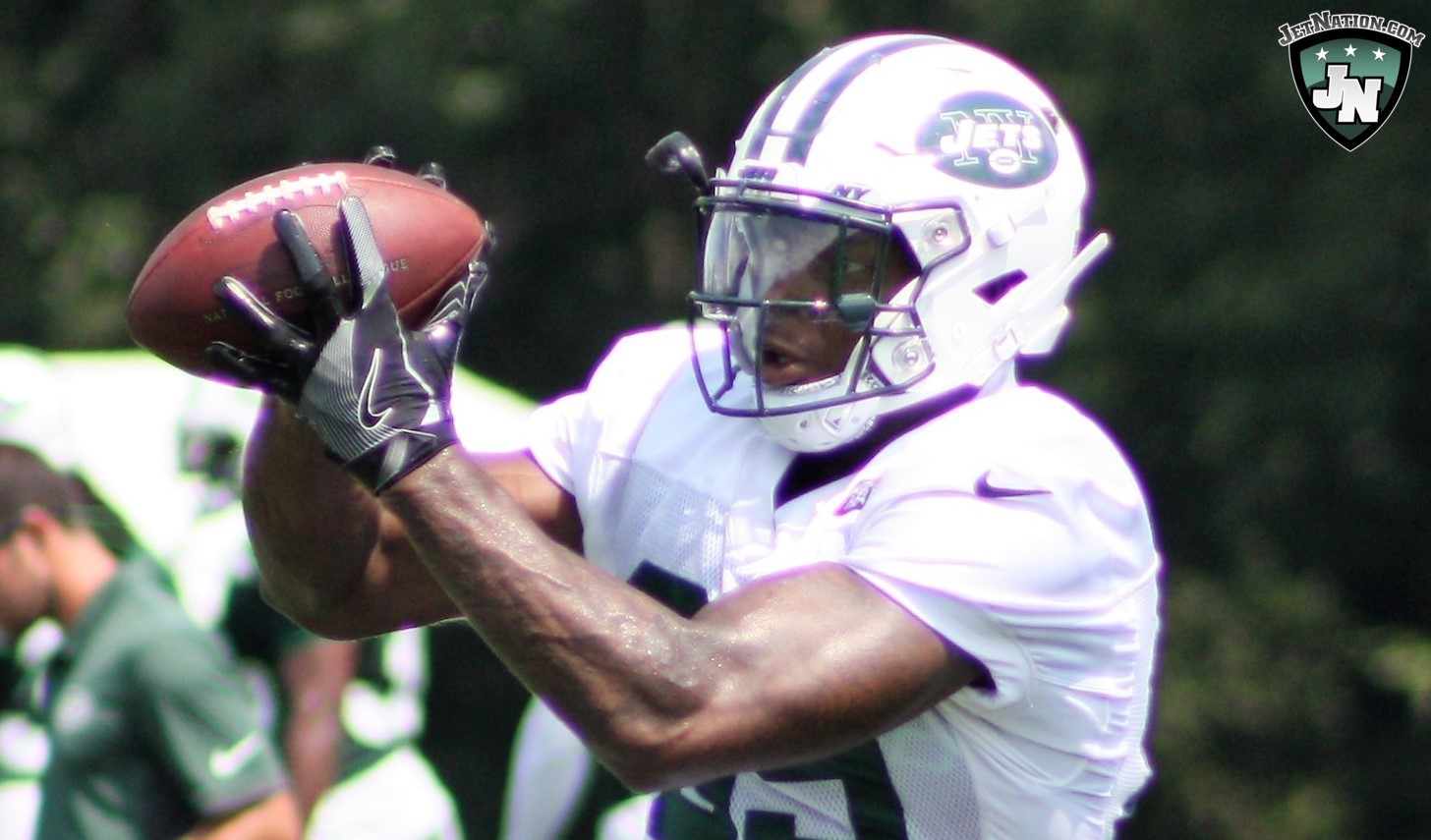 It's early…and it showed.  Jets players on both sides of the ball found themselves dropping to do sets of push-ups for a variety of penalties, something that has to be cleaned up as the weeks progress.  Even still, there were plenty of positives to note on day two of training camp.
For the second day in a row, defensive lineman Nathan Shepherd stood out in both individual and team periods.  On at least four occasions, Shepherd found himself in the offensive backfield making plays, and in one-on-one drills, he had little trouble handing whoever was in front of him, as he "rung the bell" several times.
Also shining on defense today was second-year cornerback Derrick Jones, who had one interception taken away by an official despite appearing to have stayed in bounds, and then got another one later on when he batted a pass up to himself and came down with it.  Both plays came against quarterback Josh McCown.
The most impressive performance from an offensive lineman in the one-on-one session came from new center Spencer Long, who was able to drop anchor and quickly recover on the rare occasions in which it looked like a defender had gotten the better of him.  If Long can stay healthy and play to his full potential, this offense should be much better than it was last season with Wesley Johnson in the middle.  For more on the upgrade from Johnson to Long, take a look here.
There was some quality play from the tight ends today as well.  Specifically, rookie Chris Herndon and dark horse Neal Sterling.  Both looked smooth running after the catch and Herndon made the play of the day during the team's red zone period.  On a ball from Josh McCown toward the left pylon, Herndon laid out and made a one-handed grab to hold on for the score.  It was a catch that even the officials in the NFL offices wouldn't have been able to overturn upon review.
He hasn't made many plays (it's only been two days, after all), but Doug Middleton looks to be getting every first-team rep while Marcus Maye takes a back seat to recover from off-season surgery.  The Jets are clearly still high on the undrafted free agent who made the roster as a rookie before spending all of last season on injured reserve.
On a pass that sailed too high for him to grab an interception, Parry Nickerson diagnosed and jumped a route in the middle of the field that he may have been able to come away with had it been a few inches lower.  Those instincts are what earned Nickerson such high praise as a ball hawk during his time in college.
Earlier this off-season we talked about the need for OLB Dylan Donahue to impress early on, and he did just that today.  Counted at least two "sacks" for Donahue who has to dig himself out of the hole he dug himself in to with some poor off-field decisions.
Teddy Bridgewater looked better on day two than he did yesterday.  His passes looked a bit more crisp and he didn't throw as many wobblers as he did when the team was indoors on the first day of camp.
Tomorrow, the pads come on and the hitting starts.
Videos
New York Jets OTA Presser Takeaways, Aaron Rodgers' Impact and Summer Delusion