Depth Beginning to Look Like Possible Strength for Gang Green in '18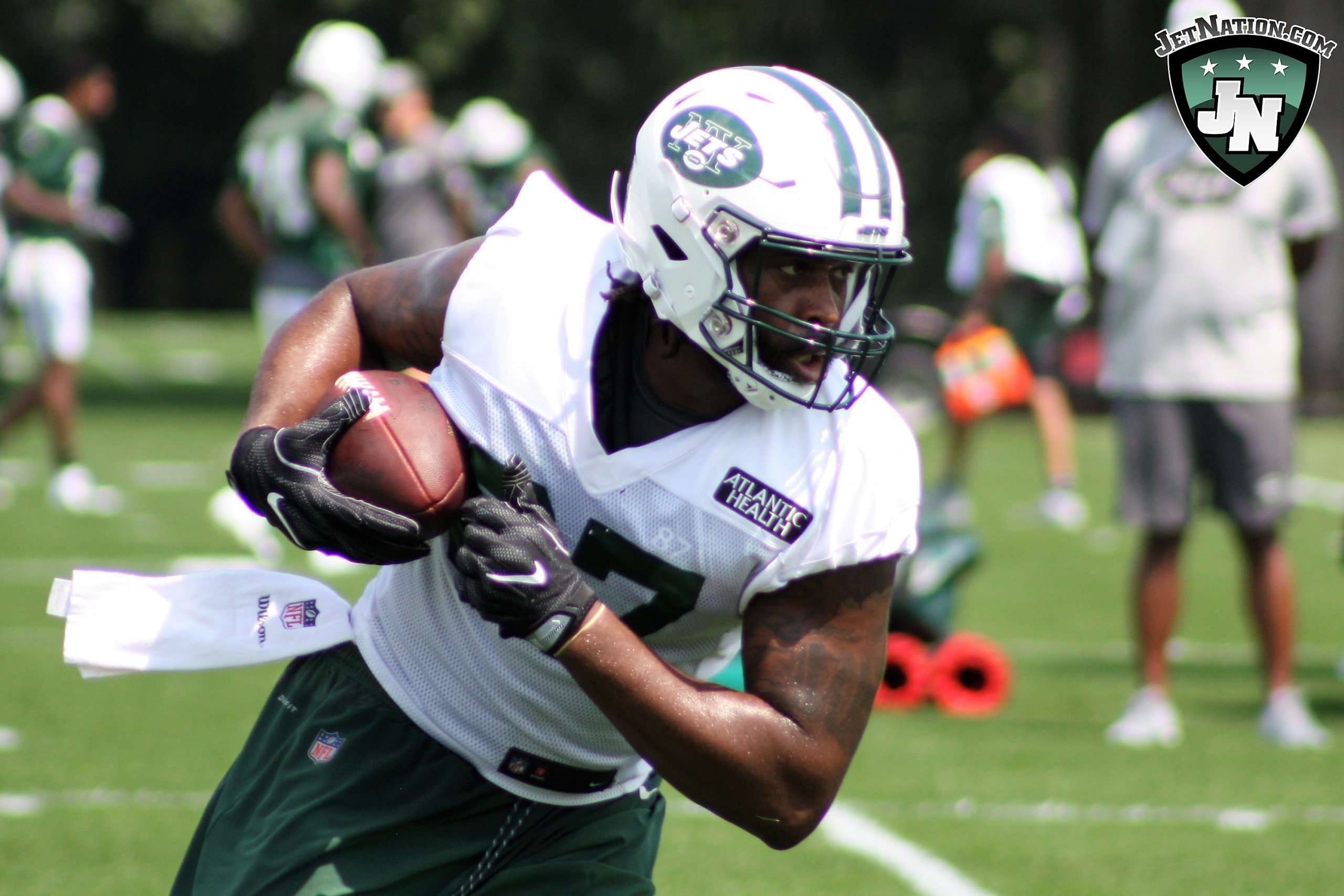 It's early on in training camp, so no definitive conclusions are to be drawn for several more weeks (possibly months), but one thing that has become apparent over the past couple of weeks is that the Jets current roster may be a lot better than even the most optimistic Jets fan had anticipated.
Is this to say that the Jets roster is perfect and there are no holes, weaknesses or deficiencies?  Absolutely not.  This is the NFL, and in the NFL, there is no perfect roster.  But in taking away what we've seen at training camp and in speaking with other onlookers and reporters, this Jets roster is showing the potential to be one of the deepest groups we've seen in years.  How so?  Let's take a look.
Quarterback: Even if you have just a passing interest in this team, you will not have been able to avoid all of the positive news coming out of camp regarding third overall pick Sam Darnold.  He's learning at a breakneck pace and executing on the field in ways this team hasn't seen from a rookie quarterback in forever…if ever.  Darnold is working behind Josh McCown and Teddy Bridgewater, whose fastball is showing more zip than it did early on.  McCown is the veteran mentor, while Bridgewater, a young playoff QB in his own right, appears to be all the way back from his knee injury.  A grizzed vet, a playoff youngster and arguably the best QB in the 2018 class all on the same roster.  Sure beats Mark Sanchez, Mark Brunell and Chris Simms.  Or was it Matt?
Cornerback: Could it be that an off-season of worrying about the cornerbacks was all for nothing?  Thought to be one of the weakest groups on the roster outside of Trumaine Johnson, others have stepped up since camp kicked off.  Morris Claiborne has been healthy and played well from start.  Rookie cornerback Parry Nickerson has been one of the most impressive players in camp along with second-year cornerback Derrick Jones.  Buster Skrine is expected to start in the slot, and despite poor play in the past, did have his best season as a Jet last year.  Xavier Coleman stuck last year and has had a decent camp this season, and the ultra talented Rashard Robinson has done some good things of late, but is still a work in progress.
Running back: No gamebreaker in the group, but Isaiah Crowell, Bilal Powell and a mix of what will likely be Eli McGuire and Trenton Cannon is plenty to go to battle with.  The most interesting back in the group is Crowell.  Despite playing with arguably the worst quarterback in the NFL last season in Deshone Kizer, he still managed to average 4.1 YPC, and that was after averaging 4.8 YPC in 2017.  Better QB play, better receivers from top to bottom, and Crowell might see a bit more running room in 2018.
Wide Receiver: First and foremost, Jermaien Kearse hasn't gotten nearly enough credit for how good he's looked in training camp thus far.  As a guy who just shows up, does his job well and does it quietly, you forget about him at times.  Then every time you do see him, he's making an outstanding catch over a defender or shaking a cornerback on a post route.  Kearse, combined with Robby Anderson, Quincy Enunwa and Terrelle Pryor is an impressive group by itself.  Add in some of the younger bodies in camp such as Chad Hansen, Charles Johnson and ArDarius Stewart, and whoever is under center for the Jets should have no shortage of targets to pick from.
Tight End: Let's be fair an acknowledge the fact that this group is almost completely unproven in actual NFL games, but it would be wilful neglect to ignore what has probably been the best positional battle in camp thus far.  The veteran in the group, Clive Walford was largely invisible through camp's first few days as Chris Herndon and Neal Sterling made one dazzling play after another.  Now, having settled in, Walford's number is being called regularly and he has looked very impressive.
Inside Linebacker: As of right now, Avery Williamson and Darron Lee are the team's starters.  Lee, a former first-round draft choice, has got to start making impact plays.  Should Lee struggle as he has in the past, free agent addition Kevin Pierre-Louis may be an upgrade. Neville Hewitt is an unheralded player, but he's a tweener who could find a way to make this roster.  As a former college safety, Hewitt has some good cover skills and he has impressed in diagnosing plays and getting in the backfield from time to time during camp.  Veteran Kevin Minter is also in the mix.
Safety:  Having a first and second round draft choice at the safety position is going to give you a pretty good shot at a deep group, and that's just what the Jets have.  Jamal Adams and Marcus Maye will start, but those behind them on the depth chart have shown they can play either in camp, or in live games.  JJ Wilcox is an experienced starter who should be the third safety even after Rontez Miles returns.  Doug Middleton has looked very good when spelling Maye up to this point.  Throw Terrence Brooks in the mix, and you've got a nice group.
As mentioned above, every team has issues to contend with.  For the Jets, right now, it's primarily along the offensive line and at the rush linebacker positions.  The starting five up front should be "good enough", but there are no dominant blockers in the group and there are questions about James Carpenter's ability to adjust to their new scheme.
There's no proven pass rusher, but the team is doing all they can to find one at the moment, and considering this is a team that's only entering year two of a re-build, there's a good chance they could find themselves much further along that expected when it's time to start filling more holes when the 2019 draft rolls around.
Videos
Aaron Rodgers Injury Fallout & Jets/Bills Recap