Bowles Says Penalties Are Not On Him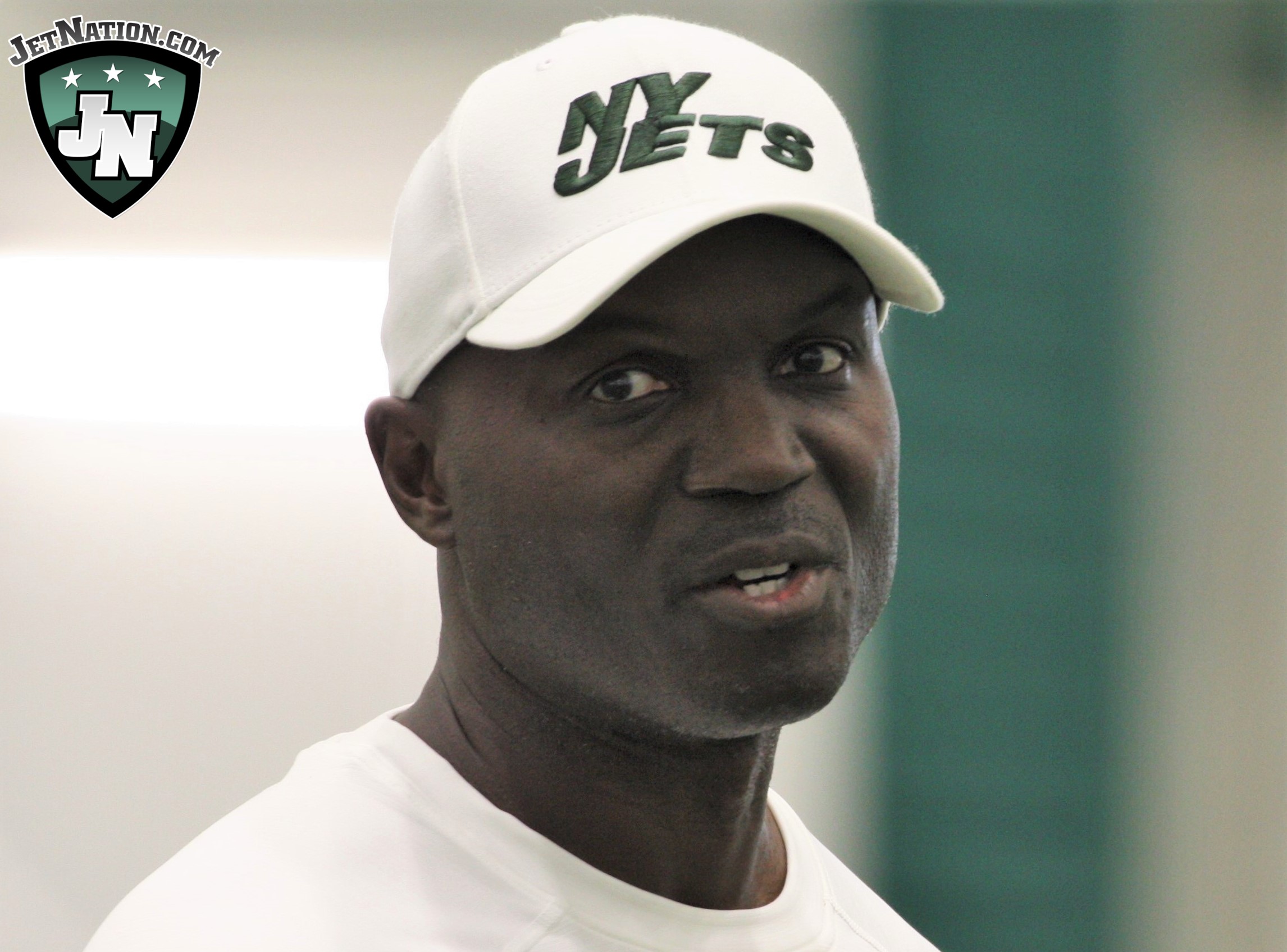 After Thursday's disappointing loss to the Browns in Baker Mayfield's regular season debut, one thing is for certain. Todd Bowles needs to clean up the Jets locker room. The team's immaturity manifested itself when running back Isaiah Crowell drew a flag for "wiping" his rear end with the football during a TD celebration before launching the ball into the crowd in Cleveland. The Jets lack of discipline has never been clearer than when this incident happened.
Now, Jet fans are asking when players will be held accountable for their immature actions on the field? Todd Bowles was brought in as a disciplinarian head coach, and now many are left wondering why he has not put an end to careless penalties. Over the course of the past few seasons with Bowles in charge, there have been numerous offseason incidents, stupid penalties, and distractions which have impacted the Jets on field play.
One of the reasons Woody Johnson hired Bowles was because he wanted a 21st-century disciplinarian to tighten up the loose ends that marked the Rex Ryan era,

-Rich Cimini, ESPN New York, Aug 13, 2015
Not only was the loss to the Browns itself embarrassing, but the fact that the loss was due largely to stupid penalties was even more painful and it should make Todd Bowles' seat just a bit warmer. Under Bowles, the Jets have yet to prove they can act like professionals both on and off the field, and it's because of this lack of professionalism that the Jets suffered a second consecutive loss in which they had every chance to win, but found a way to give it back.
When commenting on the penalties, Bowles had this to say: "Well, the penalties are definitely on the players. Coaches can't play for them." While you could make the case for players being accountable for their mental and physical mistakes on the field, it's the extra curricular stuff that happens after the whistle that's alarming.  Wiping yourself with the ball, taunting an opponent in some way shape or fashion, are all actions that players have to feel comfortable doing, knowing the discipline that faces them later isn't prohibitive if it exists at all.  Look no further than Crowell's post game comments after Bowles had spoken to him about his actions, appearing less than remorseful while discussing the incident.
File this under things I thought I'd never ask an athlete: Using a football to wipe his butt. #Jets pic.twitter.com/DGs1SOHWdZ

— Rich Cimini (@RichCimini) September 21, 2018
It would appear Bowles does not understand that penalties, and what players do on the field is a direct reflection of the coaching staff.  At this point, frustrations are running high around the Jets performance since their win in Detroit, and if Bowles doesn't turn around the Jets behavior, the Jets could be in for a long season.
Videos
Aaron Rodgers Injury Fallout & Jets/Bills Recap