Jets vs Jaguars Key Head-to-Head Battles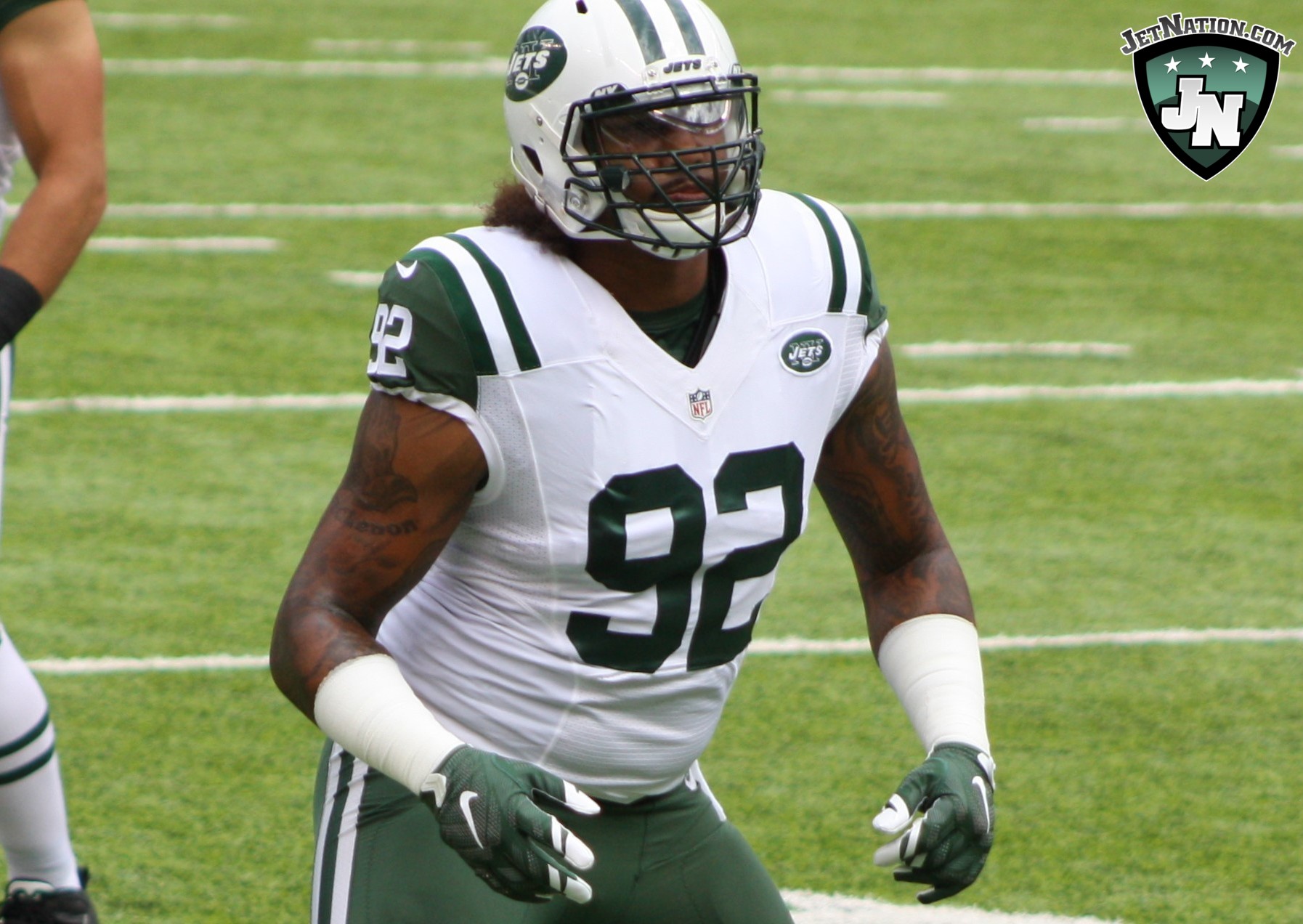 The 1-2 New York Jets head in to Jacksonville where they'll take on the Jaguars who can't be all that pleased at the moment after losing 9-6 last week against the banged up Tennessee Titans.  A definite super bowl contender, the Jaguars could be the toughest game the Jets play this season, depending on which version of Blake Bortles shows up.  Which battles will be key?  Let's take a look.
LT Kelvin Beachum vs EDGE Yannick Ngakoue:
Well, we couldn't have picked a worse time to publish this article on the Jets offensive line with the Jaguars up next.  This will be the best group the Jets have played up to this point and they're likely to give the Jets O-line fits all day.  Ngakoue does a nice job of lining up wide off the edge and using an array of moves to get to the quarterback.  Beachum did a nice job against Myles Garrett last week, but things don't get any easier this Sunday.  Another key will be for Beachum and RT Brandon Shell to contend with Dante Fowler as a situational pass rusher.
QB Sam Darnold vs Pressure:
The Jaguars defense can get after the quarterback from so many different places that Darnold's head could be spinning before he even gets his bearings.  As much as fans don't want to hear it, don't be surprised if there's another heavy dose of quick screens from Darnold to offset the Jags pass rush.  An early deep ball or two might be a good idea to loosen things up, but don't count on it.
ILB's Darron Lee and Avery Williamson vs RB Leonard Fournette:
Fournette is an old school banger out of the backfield who can make defenders pay if he gets them lined up one on one.  Fournette getting  a head of steam up the middle against Darron Lee is not something the Jets want to see at any point.  Williamson is better suited to take on the bruising back and he had a huge game last week against the Browns.
DL Leonard Williams vs LG Andrew Norwell:
Williams can play it cool all he likes, but he's got to be feeling the heat after being shut out on the stat sheet last week.  He'll likely get his share of matchups against Norwell, who is one of the league's best pass blocking guards.  If Williams can win some one-on-one battles against Norwell, it would do wonders for his confidence and get him trending in the right direction.
WR Robby Anderson vs CB Jalen Ramsey:
Ramsey is one of the best up-and-coming cornerbacks in the game and Robby Anderson hasn't made an impact play since his 41-yard touchdown reception against the Lions in week one.  Even if it's just to plant it in Jacksonville's mind, the Jets have to take a deep shot or two to Anderson who is likely to draw Ramsey in coverage.
S Marcus Maye vs TE Austin Seferian-Jenkins:
Maye is expected to make his 2018 debut and Seferian-Jenkins would like nothing more than to stick it to his former team that wasn't willing to outbid the Jags for his services this offseason.  The big bodied Seferian-Jenkins is a likely red zone target.  Will he be able to hold on to the ball this time around?
RB Bilal Powell vs LB Myles Jack
One aspect of last week's loss that hasn't come up much was the lack of work Bilal Powell got against the Browns.  Powell has proven over the years that the Jets offense is far more potent when he's included in the passing game.  Jack is has a reputation as one of the better cover linebackers in the league, so this one could be interesting.
It's a big game early on in the season for the Jets and an opportunity to see how Sam Darnold fares against an elite defense on the road.  Kickoff is at 1pm on Sunday.
Videos
New York Jets OTA Presser Takeaways, Aaron Rodgers' Impact and Summer Delusion