Adams is hit of Jets 2017 Class, Who Else Could Emerge?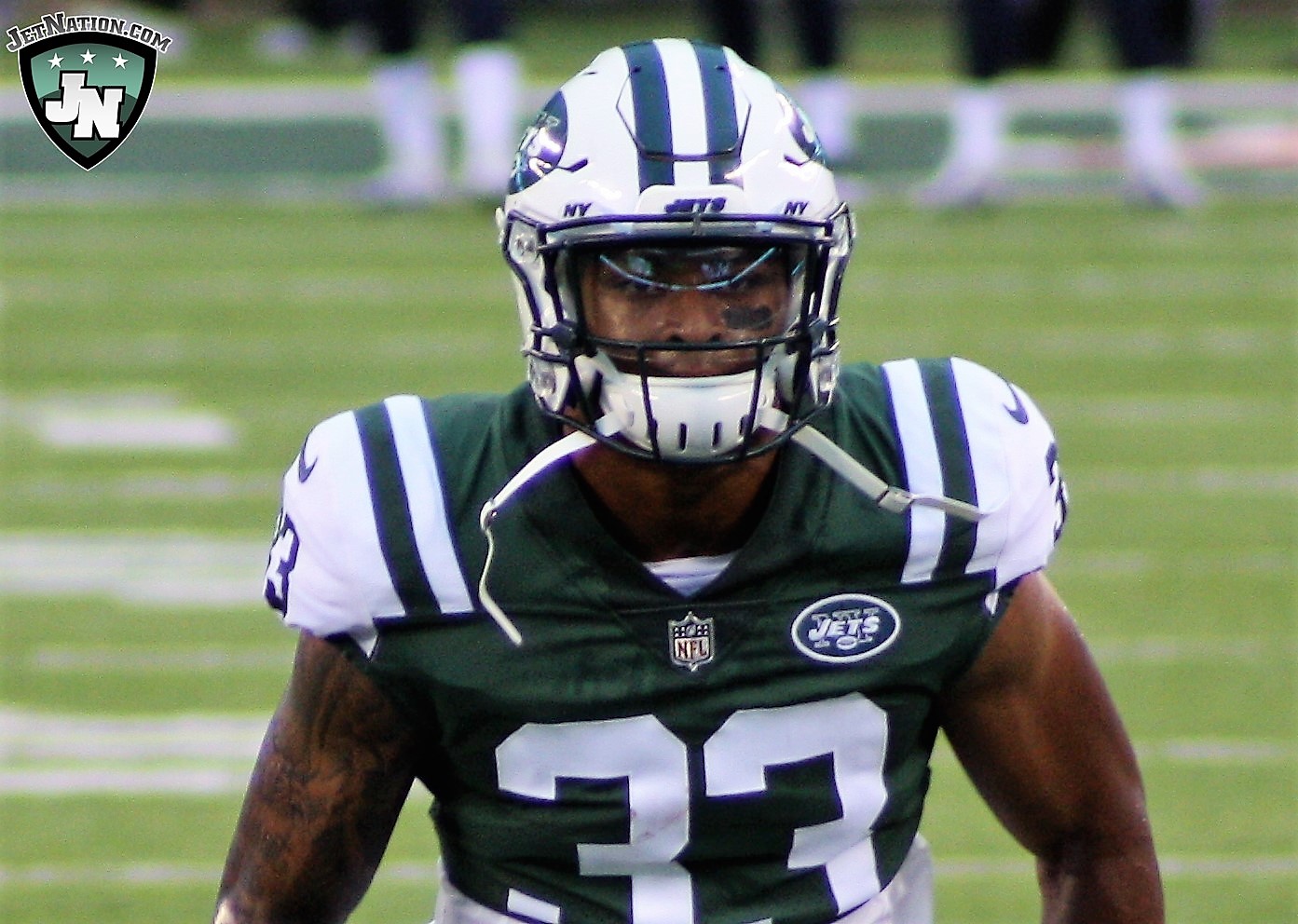 While there will always be a small percentage of maniacal fans who write off any young player who makes a mistake or two in his first pro season (See Chris Herndon, 2018), most fans tend to reserve judgement until a player completes his third NFL season. This would mean the Jets 2017 draft class is about to enter their pivotal third season, well, for those that remain anyway. Jamal Adams is already one of the best players in the NFL, but is there anyone left who can make a name for themselves? Let's take a look.
S Jamal Adams- Rd 1 (6th overall):
Adams has already been to one Pro Bowl and was named as an All-Pro alternate in year two. In just two seasons, Adams has shown that he can play the run, the pass, and pressure the quarterback, allowing him to be a tone-setter on defense for years to come. Few players in the NFL can match what Adams brings on game day. Should he continue to improve in the coming years, there's little doubt that Adams will go down as one of the best to step on the field.
S Marcus Maye- Rd 2 (39th overall):
Having missed most of the 2018 season, playing in just six contests, many fans seem to have forgotten that in his rookie season, Maye didn't miss a single game and outplayed the above-mentioned Adams. After missing ten games in year two, Maye will have to show that the injuries were a fluke. If so, he could team with Adams to make up one of the top safety tandems in the NFL, and certainly the best to ever suit up for Gang Green.
WR ArDarius Stewart- Rd 3 (79th overall):
This pick was a failure in so many ways. There were better players at positions of need on the board but Mike Maccagnan went with Stewart. It was reported earlier this year that Maccagnan made the pick after offensive coordinator John Morton pleaded with the former GM. So what did Morton do? He used Stewart as a gadget player who never really lined up to be a true wide receiver. Maccagnan would have been better off ignoring Morton and drafting a cornerback in what was a deep class. As we suggested at the time, passing on a corner in that spot was akin to John Idzik failing to come up with an impact wide receiver in one of the deepest classes in history just a few years before. Stewart was cut after one season and remains a free agent.
WR Chad Hansen- Rd 4 (141st overall):
Another wasted pick, Hansen was a Jet for one season, catching 9 passes for 94 yards. Like Stewart, Hansen is now a free agent after spending a few minutes with the Broncos and Patriots.
TE Jordan Leggett- Rd 5 (150th overall):
Leggett is a player that some fans will be keeping an eye on this season. After missing his rookie season due to injury, Leggett played sparingly in 2018 and was rarely targeted in Jeremy Bates' offense. He was cut loose by Adam Gase a few weeks ago and was claimed by five different teams, landing with the highly respected Bruce Arians in Tampa Bay. There were many who felt Leggett should have been given a look in training camp considering Chris Herndon will be facing a suspension and Neal Sterling has a history of concussions.
OLB Dylan Donahue- Rd 5 (181st overall):
Talk about a bust. Donahue had more DUI's (2) than seasons with the Jets (1).
RB Elijah McGuire- Rd 6 (188th overall):
Viewed as a potential steal when drafted, McGuire has done some good things with the Jets despite playing behind one of the worst run blocking offensive lines in the NFL. McGuire's play up to this point suggest he can be a quality running back and he appears to have a fan in Adam Gase. The head coach has voluntarily mentioned McGuire on multiple occasions as a player who impressed him when he was game planning for the Jets. He hasn't had a chance to show it all that much yet, but McGuire has fantastic hands out of the backfield and could be a perfect complement to Le'Veon Bell.
CB Jeremy Clark- Rd 6 (197th overall):
Clark spent his first season on IR and most of last year on the practice squad. It was reported during the season by Manish Mehta of the New York Daily News that the Jets had been working the 6′ 3" Clark at safety, but no word on where Gregg Williams has been working him at this point. Of the bubble players from this class still on the roster, Clark has done the least, making him the longest of long shots to stick.
CB Derrick Jones- Rd 6 (204th overall):
Jones is the player who can elevate this class significantly all on his own. His physical traits have been discussed ad nauseam, but for some reason, head coach Todd Bowles kept Jones nailed to the bench in a lost season despite a strong showing in training camp. As we pointed out here, Jones played at a high level in week 17 when he finally got on the field. Jones can do a lot of things that very few NFL corners can do. He reportedly runs a 4.40 40 at 6'2", but at times in training camp he played faster than that. He displays excellent hands, body control and elevation with a 42" vertical. All skills that can make him a legitimate starting cornerback if the right coaching staff can get him to put it all together.
At the conclusion of this season, the ceiling for this draft class would have to be a "B", and that's only if Adams makes another pro bowl, Maye stays healthy and McGuire and Jones play to their full potential. However, if Maye continues to battle injures and nothing comes of the bottom three picks, Jamal Adams is the only thing that stops the class from being an "F", and the game changing defender brings the grade up to a "D".
Videos
New York Jets OTA Presser Takeaways, Aaron Rodgers' Impact and Summer Delusion