Gase has Some Explaining to do as Jags Maul Jets 29-15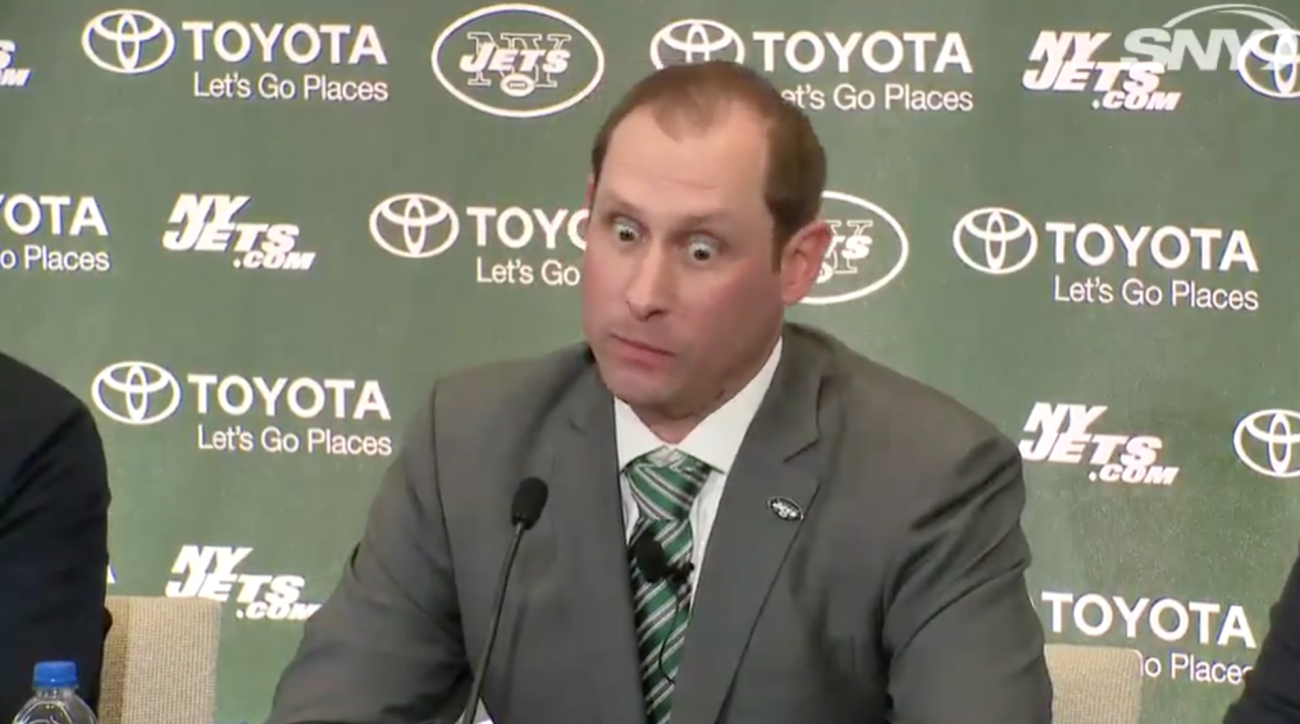 Adam Gase was brought hired by the New York Jets this off-season with one huge task in mind.  To develop the future of the franchise in quarterback Sam Darnold.  After watching his third start under Gase today, alarm bells have to be going off at 1 Jets drive, and it's not only because of Darnold's poor play.
At the tail end of last season, Darnold looked to be well on his way to becoming one of the top young quarterbacks in the NFL and he did it behind an offensive line consisting of, from left to right, Kelvin Beachum, Spencer Long, Jonotthan Harrison, Brian Winters and Brandon Shell.  Today, the Jets had a downgrade at left tackle in Chuma Edoga, an upgrade at left guard in Alex Lewis, and the same three players to the right of Lewis that Darnold played with at the end of last season.  The results could not have been more different.
An offensive line that was functional and gave Darnold plenty of time to work with last season nearly got him killed today.  Prior to the arrival of Gase, the Jets offense ranked 14th in the NFL in pass block efficiency according to pro football focus.  Prior to today's disaster, the unit ranked 29th.
As a result, Darnold, whose footwork has always needed work, was a complete mess.  Although the final stat line may not reflect it as he completed 21 of 30 passes to go along with a pair of TD's, Darnold looked sloppy for the second consecutive week, even when there was no pressure bearing down on him.
There were defenders coming from every direction.  Whether it was up the middle or off the edges, Darnold had to have his head on a swivel to avoid letting the Jaguars put it on a stake.
When he was hired, Gase brought Frank Pollack in to coach his offensive line while his primary mission would be to take Darnold through the steps of becoming a franchise QB. Right now, Pollack's unit can't get out of its own way and Darnold's development is suffering as a result.  To imaging the head coaching position getting worse after the firing of Todd Bowles was unimaginable, but it looks as though the Jets may have done just that.
It's time for Chris Johnson to call Adam Gase to the principals office to explain why his offensive line has gone from middling to clueless, and why his franchise quarterback, in just a handful of starts, looks worse than he did at any time as a rookie.
Videos
Aaron Rodgers Injury Fallout & Jets/Bills Recap