Featured Editorials Game Recap
Jets \ Raiders; KRL Game Notes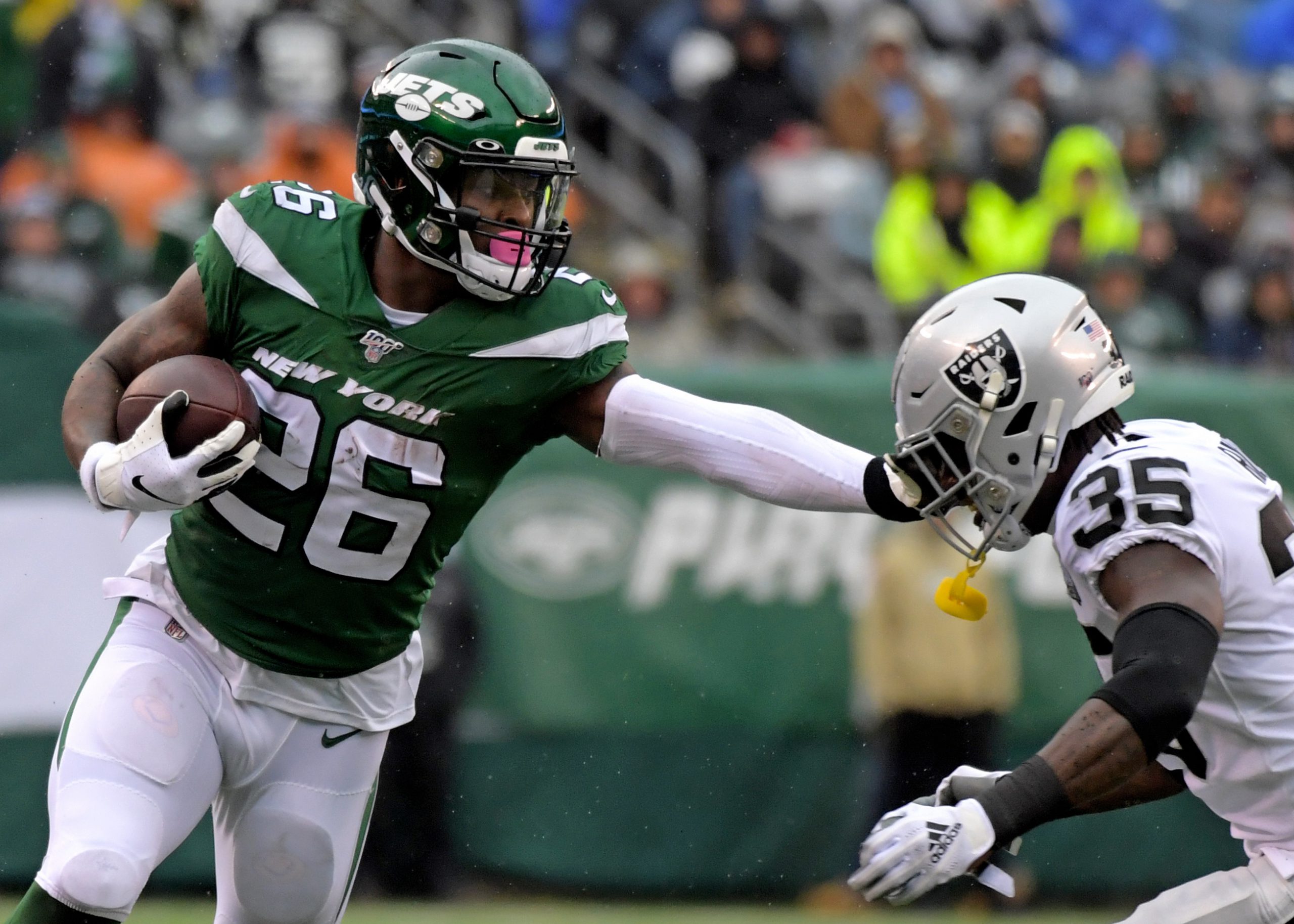 The Jets went all "Stone Cold" Steve Austin on OAK and dished out "a can of whoop a$$" as they dominated them in every phase 34-3.  The Jets are now 3-0 in the second half of the season and have won three in a row for the first time since 2017. And to add to the "gaudy stats":
– They've scored 34 points in three straight games
– They've scored on their opening drive in five straight games
– They've had back to back blow outs and this one against a playoff challenger
Special Teams
– Lachlan Edwards had a solid day (47 yard avg).  But most importantly he didn't punt until the second half when the game was out of reach.
– Sam Ficken had 2 FG's and 4 XP's and his miss didn't have any effect on the game. But the miss allows the front office to sniff around for an upgrade next year because he's only 9/14 (64%) on FG's this year.
– Field changing return by Braxton Berrios (25+ yards) for the first time this year. Unfortunately Ficken missed the FG at the end of the half.
– Shout out to the kick off coverage unit as they never allowed OAK to get any field position.
Defense
– When you force your opponent to bench their starting QB you know you're performing well.  Unlike the past two games which could be minimized because they faced rookie QB's, that wasn't the case today.  Carr was only sacked once but was flustered all day, first by his team's own drops then by the coverage of the Jet secondary.
– The #1 run defense had their way with OAK OLine and Jacobs as they were held to 68 yards.  The DLine didn't put up gaudy stats they just plugged every hole.  Credit to Henry Anderson, Steve McLendon and Kyle Phillips.
– The "stat stuffers" on the defensive side were:
* James Burgess with 9 Tackles, 1 TFL, 1 PD.  He's grown as he's filled in for CJ Mosley.  Unfortunately he also fumbled a fumble recovery
* Jamal Adams with 7 Tackles, . 5 Sack, 3 QB hits
* Arthur Maulet with 7 Tackles, 3 TFL.  But he's got to work on his tackling he whiffed on a ton of them
* Bless Austin with 5 Tackles, 1 PD and excellent coverage. That's his third straight good game
* Neville Hewitt with 7 Tackles, 1 PD, 1 QB Hit
– Great one handed "pick 6" by Brian Poole whose been an upgrade over Buster Skrine. With Ryan Griffin getting an extension I wonder if Poole and Jordan Jenkins are next in line?
Offense
– They ran through OAK defense like a hot knife through butter.  Totally unimpressed by them on all three levels, how were they 6 and 4?
– Huge credit to the OLine as they continue to shake off injuries and multiple moving pieces to provide a solid foundation to the offense.  They only squeezed out 88 yards on the ground but kept Sam Darnold clean as they allowed only 1 sack.  Shout out to Kelvin Beachum as he came back into the game after hurting his ankle because Chuma Edoga went down.  Beachum and Jonotthan Harrison have provided stablity to the OLine and let's be honest Harrison should've never been benched for Ryan Kalil.  Kalil had the better resume but chemistry is way more important and Harrison provides that.
– Two players whose scheme fit I questioned last week bounced back.  Robby Anderson had a good day (4 recs / 86 yards / 1 TD) as he caught balls on various routes.  And LeVeon Bell probably had his best all around game as he was effective running (12 rushes / 49 yards) and he showed off his WR2 skills catching the ball (5 recs / 59 yards).
– Braxton Berrios not only contributed on specials but he almost had his first TD. As he went 69 yards on a slant before getting knocked out at the 1 yard line.
– Terrific game by Sam Darnold as he continued his excellent play (20/29, 315 yards, 3 TD's).  Is Darnold's conversation with Adam Gase about what plays he wants to run the turning point? It sure seems that way, as the offense is now more uptempo, using more misdirection, rollouts and Darnold's mobility skills.
Good job by the coaching staff and team not to fracture after going 1-7.  Now its time to get greedy and not be satisfied with a three game streak.  Happy Thanksgiving!
Videos
Was Boomer Right to Blast Becton? Former Jets QB Sounds off Against Jets Tackle.