Featured Editorials Game Recap
Game Notes; Why is Gase Still Employed?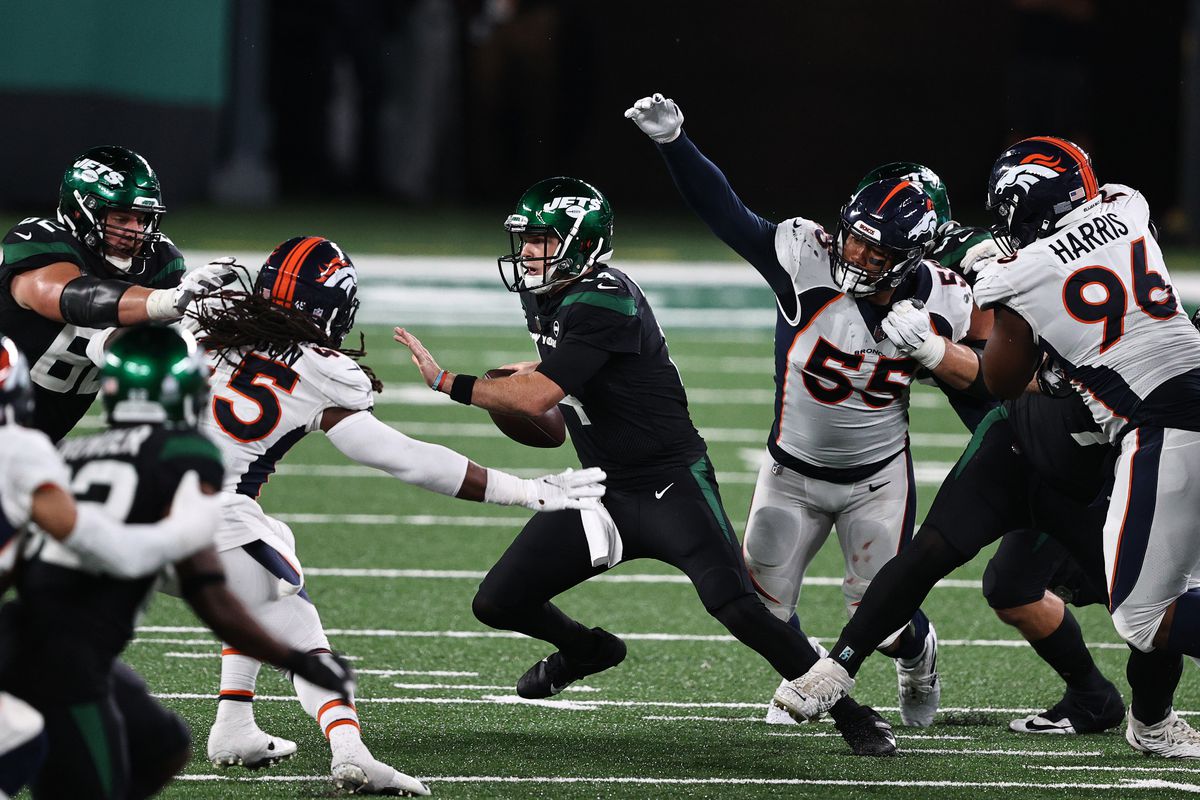 I'm sorry I didn't post earlier but the Jets committed another personal foul against me, "roughing the writer" and I had to
recover.  Who can be shocked that they lost (37-28) to a QB making his first start on a short week. A totally undisciplined mess of a game that continues to indict not just Adam Gase but the entire staff.  Eleven penalties for 118 yards and at least 6 personal fouls?  Mind boggling but to make it worse they actually won the turnover battle 3-0 and still lost:
Special Teams
– The return game was non-existent, shocker.
– Braden Mann had a good average (48.7) and actually made a TD saving tackle.
– Sam Ficken should be applauded for the consistency he's shown this year.  A perfect night in FG's (5/5) and XP's.
Defense
– Another horrible mess of a performance by the entire defense. Other than a tiny period where they produced two INT's in two drives they were shredded.
– I've never seen such a bad 2 INT, "pick 6" performance than what saw out of Pierre Desir.  Stumbling in coverage, getting "out physicaled" by a rookie and not being able to knock down another TD pass.  I hoped he could regain his 2018 level, its not going to happen.  Tim Patrick and Jerry Jeudy abused him all night.
– Within the 6 personal fouls there was at least 2 that actually gave DEN the ball back.  The worst had to be on the Quinnen Williams "sack" that could've actually put the Jets in position to win as they were leading 28-27.  But of course on an uncontested sack Williams just had to yank the facemask.
– For the second straight game zero sacks.
– Bryce Huff showed flashes of edge pressure as an OLB.  And did well in space in his coverage responsibilities.
– Lamar Jackson showed flashes in coverage even though he got lost on a couple of occasions.
Offense
– Excellent performances by Jamison Crowder (7 recs / 104 yds) and Jeff Smith (7 recs / 81 yds).  They should've been featured in the passing game to the exclusion of everyone else.  But of course they weren't.
– Fantastic improvised run by Sam Darnold (46 yards) that produced the only TD by the offense all night.
Now that the positive is out of the way:
– Chris Herndon has been a tremendous disappointment (1 rec / 11 yds). Another drop and not displaying any of the mismatch ability I was hoping for.
– The running game as usual was boring and predictable.  And for some reason it was focused on Frank Gore.  Look, you have to respect him and what he's accomplished but he's 37 years old.  Wouldn't it be more explosive to focus the run game on LaMical Perine who supposedly was excellent in camp?
– I have never seen so many 2-3 yard routes outside the numbers to receivers.  Giving them almost no opportunity to get YAC.  How about some crossing/slant routes into the middle of the field?  Giving receivers the opportunity to "run away" from defenders and get vertical. No, let's throw to Chris Hogan for 3 yards.  And by the way that 2 point play was pathetic.  Immediately spinning Darnold to the right and eliminating 2/3 of the field and crowding defenders together isn't smart.
– Of course more injuries as Lawrence Cager, Chuma Edoga and Mekhi Becton all go out.  Wonderful.
– Sam Darnold again was the worst QB on the field, and that is a disturbing thought.  The six sacks that DEN generated were primarily on him as he was indecisive on when to vacate the pocket.  And the injury he experienced was a prime example of that.  When your offense generates five FG's that means you're not getting the job done in the red zone.  Darnold also showed a lack of awareness on who to feed the ball to.  Crowder & Smith were his "chunk play" guys he should've forced them to ball, enough of this spreading the ball around nonsense.
It's Friday why is Adam Gase still employed?
Videos
NY Jets Phase 3 OTAs, Expectations and a Minor Calf Tweak with Greg Renoff