Featured Editorials Game Recap
Young Players Starting to Stand Out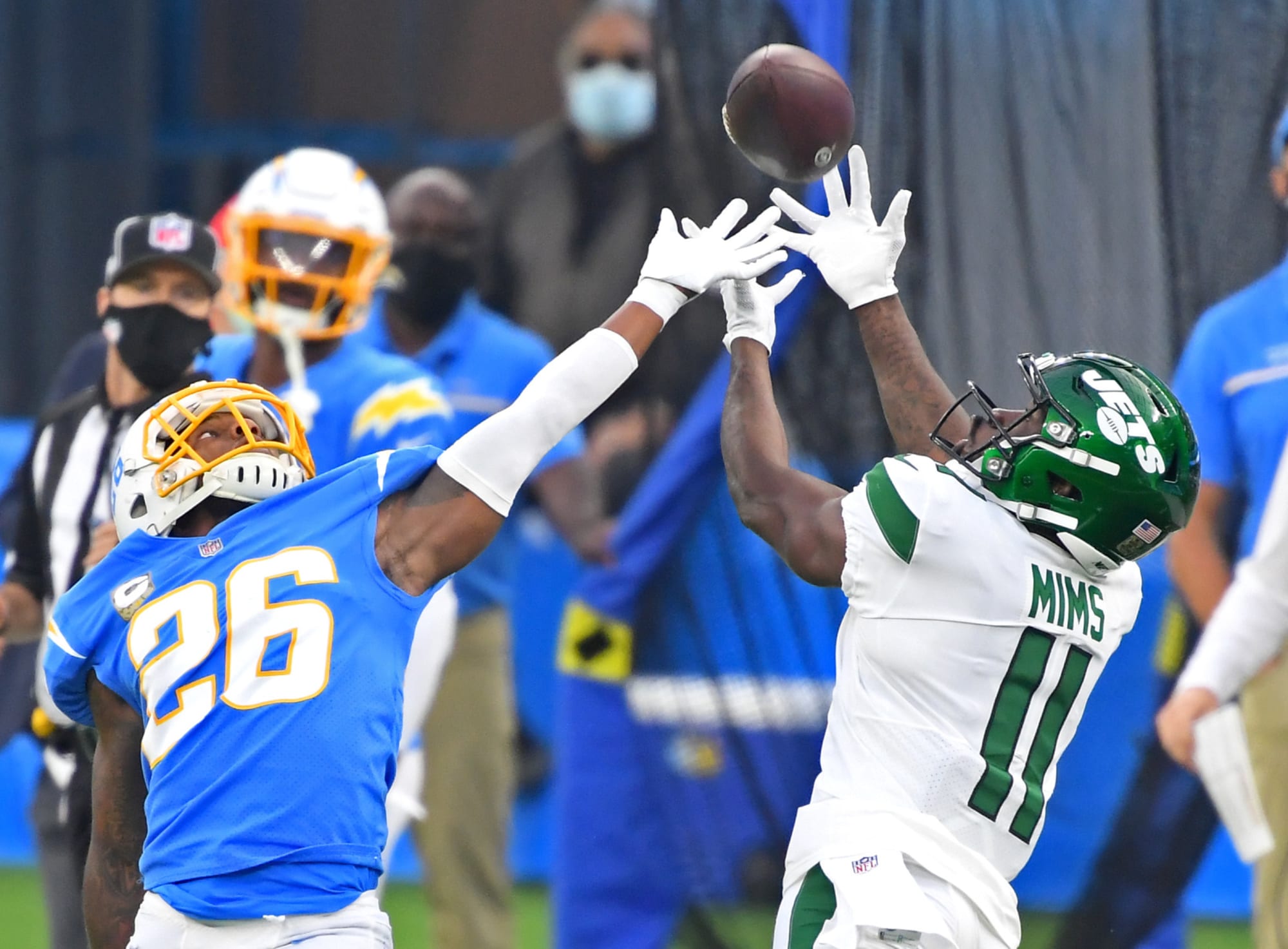 Interesting dynamics going on in the last two games.  Two close losses (good) and within the contests young players are flashing (better).  On top of that I've been impressed with the fight I'm seeing.  There's been no "loafing" and players seem dialed in looking to win the game.  Are these indications that a young roster hasn't been tainted by 0-10 and are developing or is it a "dead cat bounce", we'll see:
– Mekhi Becton throws a shutout against Bosa & Ingram as he locks down the left side.  LAC actually flipped Bosa to the right side to get him away from Becton.  He had a crazy double block on LaMical Perine's TD run, Becton "hand checked" Bosa out of the way then got to the second level and took out the LB.  Stud.
– Impressive leap forward for Bryce Hall in his second game.  No longer tentative he competed hard and produced 7 Tkls, a TFL and nice awareness/coverage on deep routes.  He got chewed up by Allen just like everyone else but the tools are there.  In my book he's surpassed Bless Austin in just two games.
– Continued growth by Ashtyn Davis as he finished with 12 Tkls, a TFL and a Fumble Recovery.  He's light on strength and his blitz timing needs work but I can see him filling the "hybrid" role in the future.
– Denzel Mims had his best game (3 recs / 71 yds) so far with multiple high point acrobatic catches.  He also drew multiple pass interference penalties and showed excellent strength in not getting knocked off his routes and fighting for catches.
– I said it before I'll have no problem if Joe Douglas brings back Breshad Perriman on another one year deal.  Excellent deep speed and ball tracking again (2 recs / 54 yds / TD), having him as a #4 WR next year would provide terrific depth and versatility.
– Of course Chris Herndon had to drop another easy ball.  But then he infuriates you by making two acrobatic catches (2 recs / 32 yds / TD) as he stretched the field similar to 2018.  Question Herndon, which player are you exactly?
– So Sam Ficken you come back to take over for Sergio Castillo and miss 2 XP? Really?  Castillo hang around Florham Park, you'll definitely be invited back for camp next year.
– LaMical Perine you have to stay on the field.  A decent start (8 rush / 33 yds / TD) gets cut short by an injury.
– With Steve McLendon leaving Foley Fatukasi has grown as a NT.  Good game (6 Tkls, 1.5 TFL) as he led an excellent rush defense (26 rush / 29 yds) that clamped down LAC.
– Quinnen Williams makes a nice return from his injury (3 Tkls, Sack, TFL, 2 QB Hits).
Other Stuff
– I'm surprised at Justin Herbert's performance so far.  Is he this good or is he a product of throwing to big time WR's like Allen, Williams and Henry?  Or a combination of both, we'll see.
– With the fight I'm seeing from the players and Sam Darnold coming back I'm concerned that this team may win some games going forward.
Videos
Aaron Rodgers Injury Fallout & Jets/Bills Recap