Thoughts On Trading Sam Darnold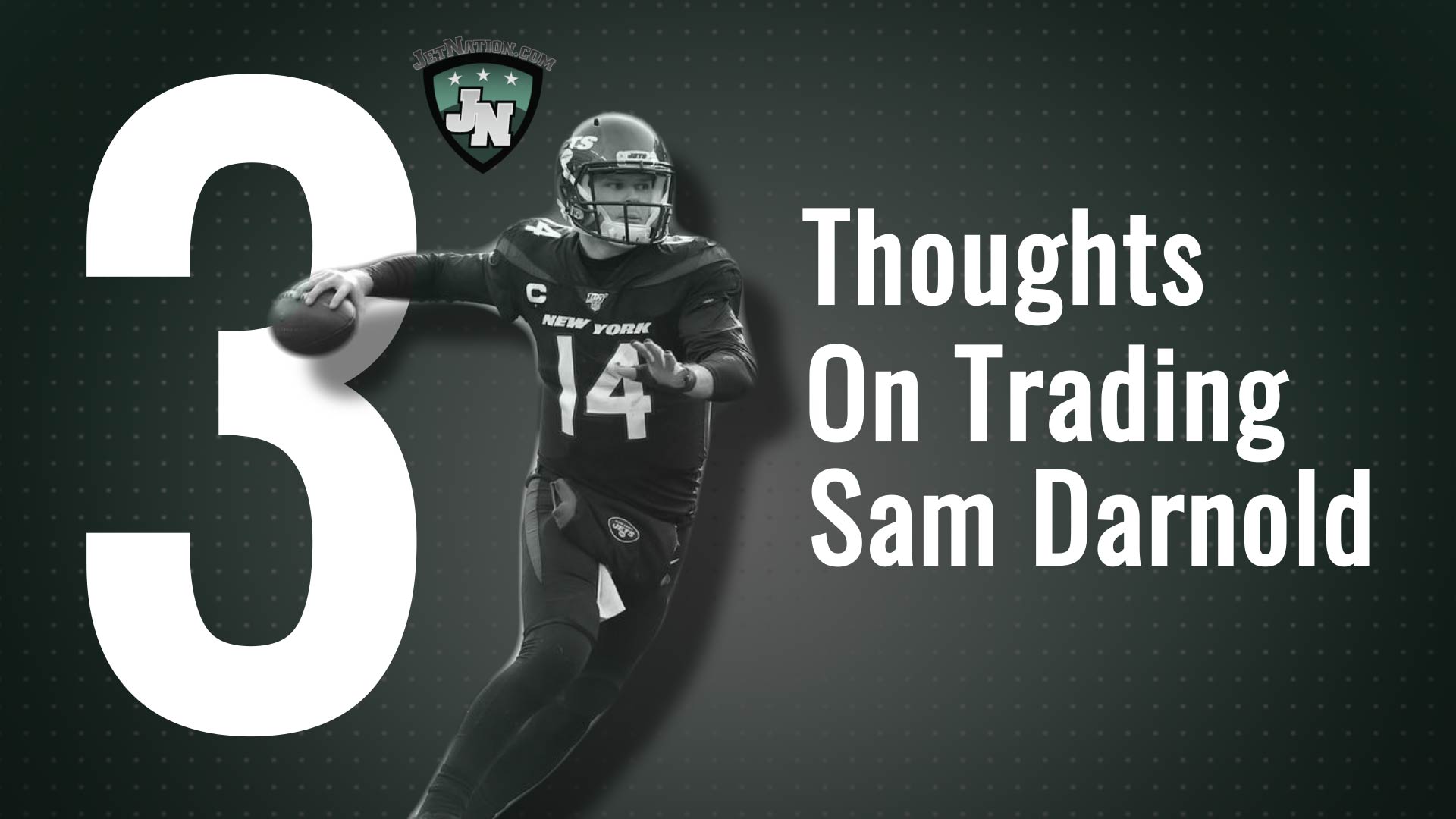 The NY Jets have traded Sam Darnold to the Carolina Panthers. This ends Sam's time with the team after three seasons. When the Jets traded up to trade for Sam the hopes were much higher than 45 TDs and 39 INTs, but that is where it ends for Sam and the Jets.
Todd Bowles, Adam Gase, no weapons and a very disappointing 3rd season. The past can't be rewritten but the Jets will be moving forward without Sam. All signs point to Zach Wilson being selected with the 2nd pick in the upcoming draft.
This week Greenbean is in Williamsburg, Virginia and he discusses the Jets moving on from Sam Darnold.
Check out the video below and let us know what you think!
Videos
New York Jets OTA Presser Takeaways, Aaron Rodgers' Impact and Summer Delusion