Keeping up with Joe and the Jets; Who's Staying? Who's Going? Who Might be Coming?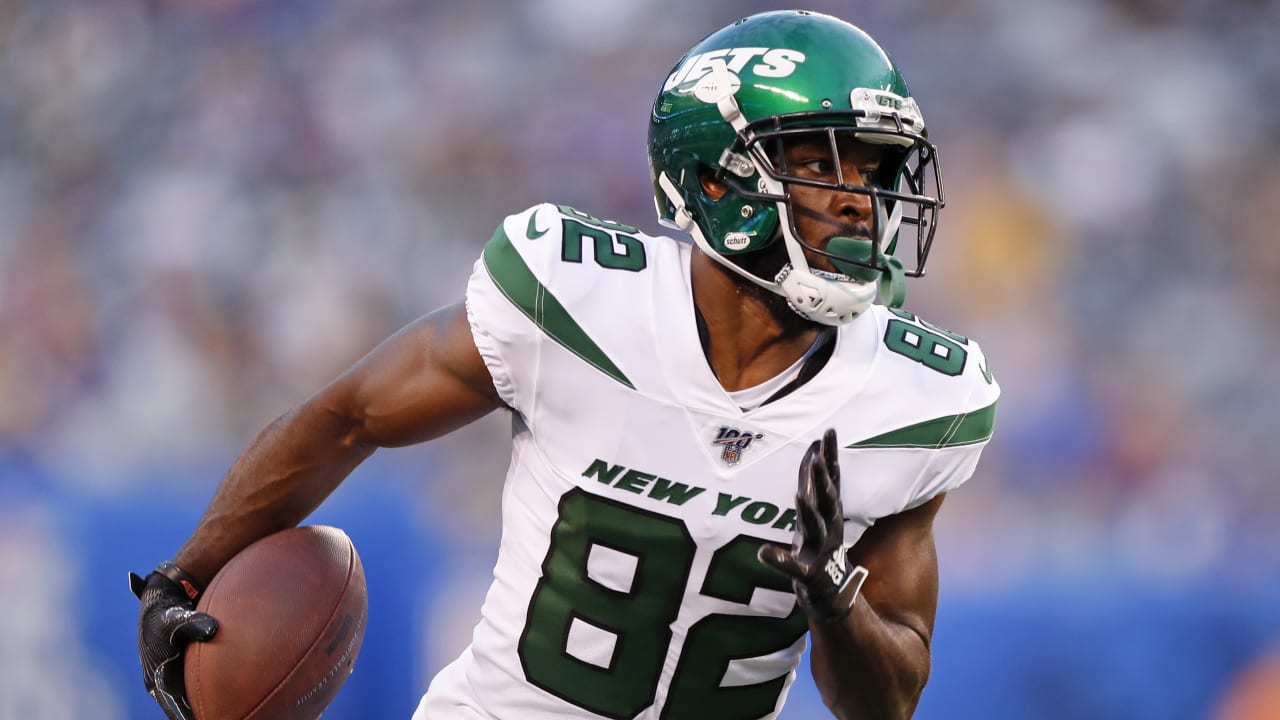 For a time of year that's generally quiet on the personnel front as most rosters are pretty much settled, Jets GM Joe Douglas has quite a few major moves (or potential moves) that he and the Jets brass are mulling over.  Douglas has current starters who could be playing their final days in Green and White, or who could be working away on a multi-year extension.  Then there's also the matter of waiting to  hear back from some free agents who could step in and by day 1 starters.  Here's a run down of what we know.
S Marcus Maye: At the conclusion of the NFL draft, Douglas said publicly that the team was going to "dive into" working on a new deal for Marcus Maye with the draft wrapped up.  Forty days later and there's still no deal.
Joe Douglas said the Jets have had productive texts with Marcus Maye's agent regarding an extension. Douglas said extending Maye remains priority and "we're hoping to really dive into this now that the draft is over."

— Andy Vasquez (@andy_vasquez) May 1, 2021
Given the fact that Maye plays a non-premium position where the market is set, failure to get a deal done in almost a month and a half could be telling.  The ceiling for safeties right now is just over $15 million per year (Justin Simmons) with middle-of-the-pack guys making around $8 million.  If Maye wants top 5 money ($14 million and up), it's fair to say he won't get it from Douglas and the Jets.  Given the time it has taken to not get a deal done, it looks as if both sides are standing firm.  The Jets need Maye this season, but could be willing to move on from him after playing out his franchise tag deal, removing any sense of urgency or willing to pay more than what they've already offered.
WR Jamison Crowder: From the outside, this situation looks to have been unnecessary and totally avoidable.  All we've heard from the team is that Crowder was not at OTA's while he and Douglas work on his contract.  What kind of "work" is it?  Well the team won't say publicly, but if the guy is staying home, a pay cut would make the most sense.  Crowder is due to count for roughly $11 million against the cap this season but the team could save $10 million by cutting him loose.  With that kind of leverage, the Jets, who are sitting on $27 million in cap space, might be trying to strong-arm a pay cut from one of the few proven pass catchers on the roster.
Yes, the Jets added Elijah Moore in the draft, making Crowder expendable, but why not keep him under his current deal and go in to the season with outstanding depth at wide receiver?  Some have suggested Crowder may be working on an extension, but this would be an odd reason to completely sit out OTA's.  If that were the case, why not attend for classroom portions and sit out drills to avoid injury while working on a new deal?
If Crowder is released or traded over a few million dollars for a team with $27 million in cap space, it could be a move that comes back to haunt them because whether the offense looks more like the 49ers or Green Bay Packers, the receiver would be an asset in either one.
RT Morgan Moses: The Jets are apparently still in on adding Moses, a high-level right tackle who would pair well as a bookend with Mekhi Becton.  Douglas and the Jets had a visit with the o-lineman before he went to check in with the Bears in Chicago and has yet to make a decision.  If Douglas was smart, he'd pick up the phone and sweeten the offer.
#Jets are among multiple teams that remain interested in free agent OT Morgan Moses, per sources. Moses visited New York and Chicago in recent weeks. Teams have made strides in potentially signing him but no decision made.

— Jeremy Fowler (@JFowlerESPN) June 8, 2021
CB Richard Sherman: No reports of an offer from the Jets to Sherman as of yet, but there were some whispers before the draft of interest from the Jets.  For Gang Green, cornerback is undeniably the biggest weakness on the roster and could be the worst group in the NFL.  Whether it's Sherman or somebody like Steve Nelson, a veteran has to be brought in at some point unless the Jets are much higher on their group internally than anyone whose checks aren't signed by Woody Johnson.
Videos
Aaron Rodgers Injury Fallout & Jets/Bills Recap