Aaron Rodgers Effect: Optimism Turns Into Expectations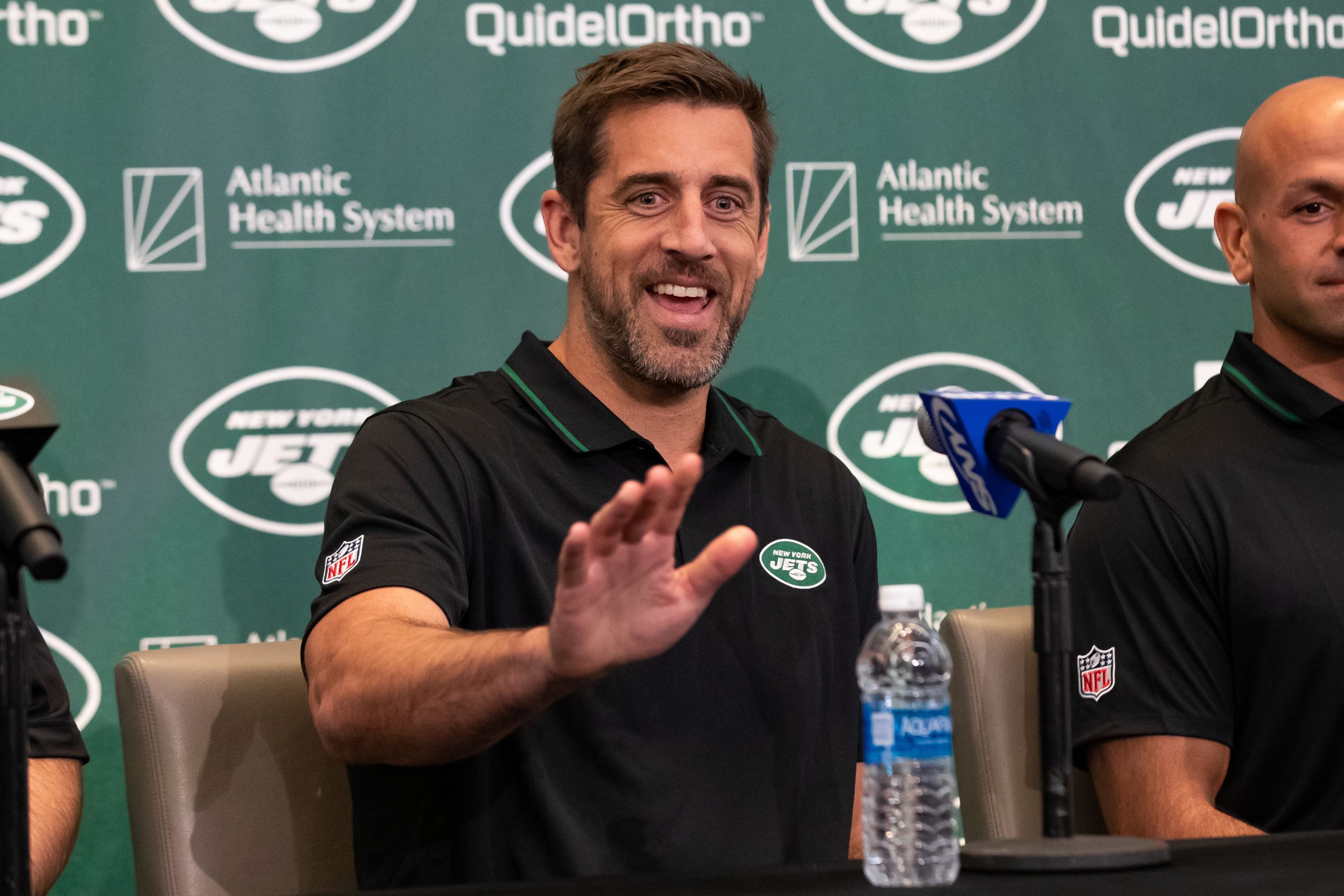 The optimism we had for the future based on the performances of the young core of this team has evolved into expectations. Sauce Gardner, Garrett Wilson, Breece Hall, Quinnen Williams, and this defense had us salivating at the end of 2022 at the thought of what this team could do if it had a capable quarterback. The Jets are now expected to compete for the division, if not the AFC crown. That is what plugging a Hall of Fame quarterback into a gaping hole does for an NFL team. Welcome Aaron Rodgers!
Rodgers enters the season with something to prove, which works out quite well for the Jets. Green Bay decided the face of their franchise since 2008 wasn't needed anymore. That should mean that Rodgers plays with an edge he might have lacked in recent years in Green Bay. That's an edge on which this team will ride in the postseason for the first time since 2010.
The Jets don't need vintage Rodgers. They will be fine on Rodgers from last season when many people feel his play "regressed." If he "regresses" here in a Jet uniform to the tune of 26 TDs and 12 INTs, the numbers he posted last year in Green Bay, the Jets will win 12 games. The Jets starter of last season had 6 TDs and 7 INTs… 6 touchdowns! The Jets still won seven games. I think Rodgers will be considerably better than last season – because of the edge of his departure from the Packers and because he has a much better set of receivers around him.
The best thing about all the attention that Rodgers and the offense are getting is that this is a defensive football team. The Jets had the fourth-rated defense in 2022, and they were on the field way too long in most of those games because of the ineptitude of the offense. I am more excited to see what this defense can do this year than I am to see Rodgers and the offense, and I am very excited to see this offense. How much fun will it be to see the defense play when they are not on the field for 40 minutes? How much fun will it be to watch this defense play with a lead and to watch them when they know their opponent must throw the ball to catch up? Dare I say it…"can't wait!"
Stop by and see what other Jets fans are saying in our forums.
Videos
Aaron Rodgers Injury Fallout & Jets/Bills Recap