Jets Place Aaron Rodgers on Injured Reserve; Saleh Commits To Zach Wilson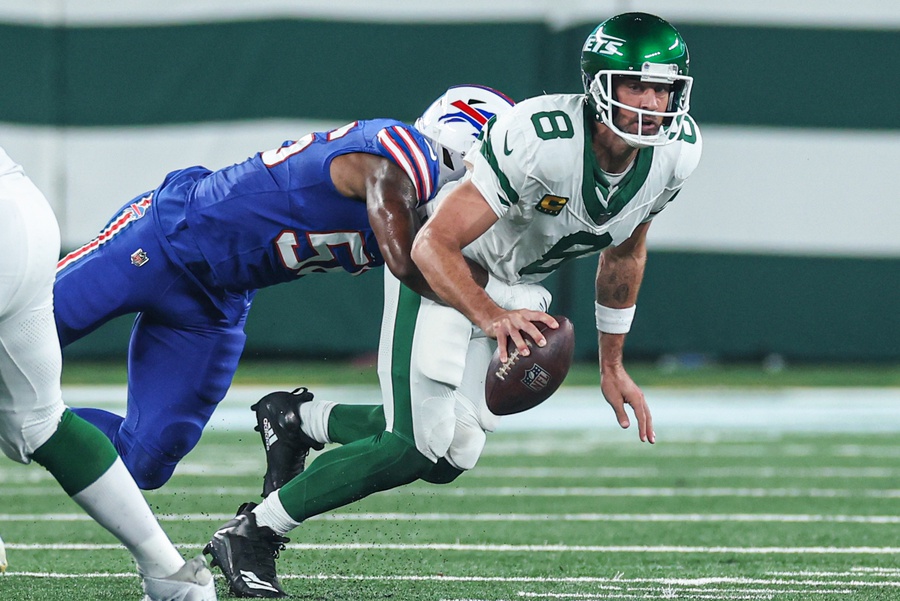 This is more of a housekeeping note, but the Jets officially placed Aaron Rodgers on injured reserve yesterday after his Achilles tear diagnosis.
The #Jets have placed QB Aaron Rodgers on injured reserve.

— NYJ Communications (@NYJetsPR) September 12, 2023
Robert Saleh did commit to Zach Wilson, he told the media:
We are going to look through some things, but I do want to make it very clear, Zach Wilson is our quarterback. We got a lot of faith in Zach. We're really excited about his opportunity, but we're rolling with Zach and excited for him and, like I said, this opportunity he's going to get.

From a mental standpoint, he's so much different than this time a year ago.  He's in a great frame of mind, he's loving the game of football, he's loving the process that he's going through. He's got a lot of confidence. You know all the little things that we saw in college that he was struggling with a year ago are not the same struggles that he had. He's fixed a lot of things, a lot of things. We're very excited about him. Obviously, he will acknowledge, he still has a lot of things to learn and grow. We're excited to be able to do that with him. I think he's been able to rebuild rapport with his teammates and just the way he's kind of handled himself has been fantastic, but everything about him is so much different than a year ago. Like I said, is it happening faster than I think anyone expected? Obviously, under the circumstances, but he's somebody that made a drastic improvement from a year ago.
Glenn Naughton broke down some of the Jets QB options yesterday. As always, we want to hear what you think, so stop by the Jets Nation forums and let us hear from you.
Videos
Aaron Rodgers Injury Fallout & Jets/Bills Recap