Featured Editorials Game Recap
Jets RB Breece Hall Has Career Day, Buries Broncos in 31-21 Vicoty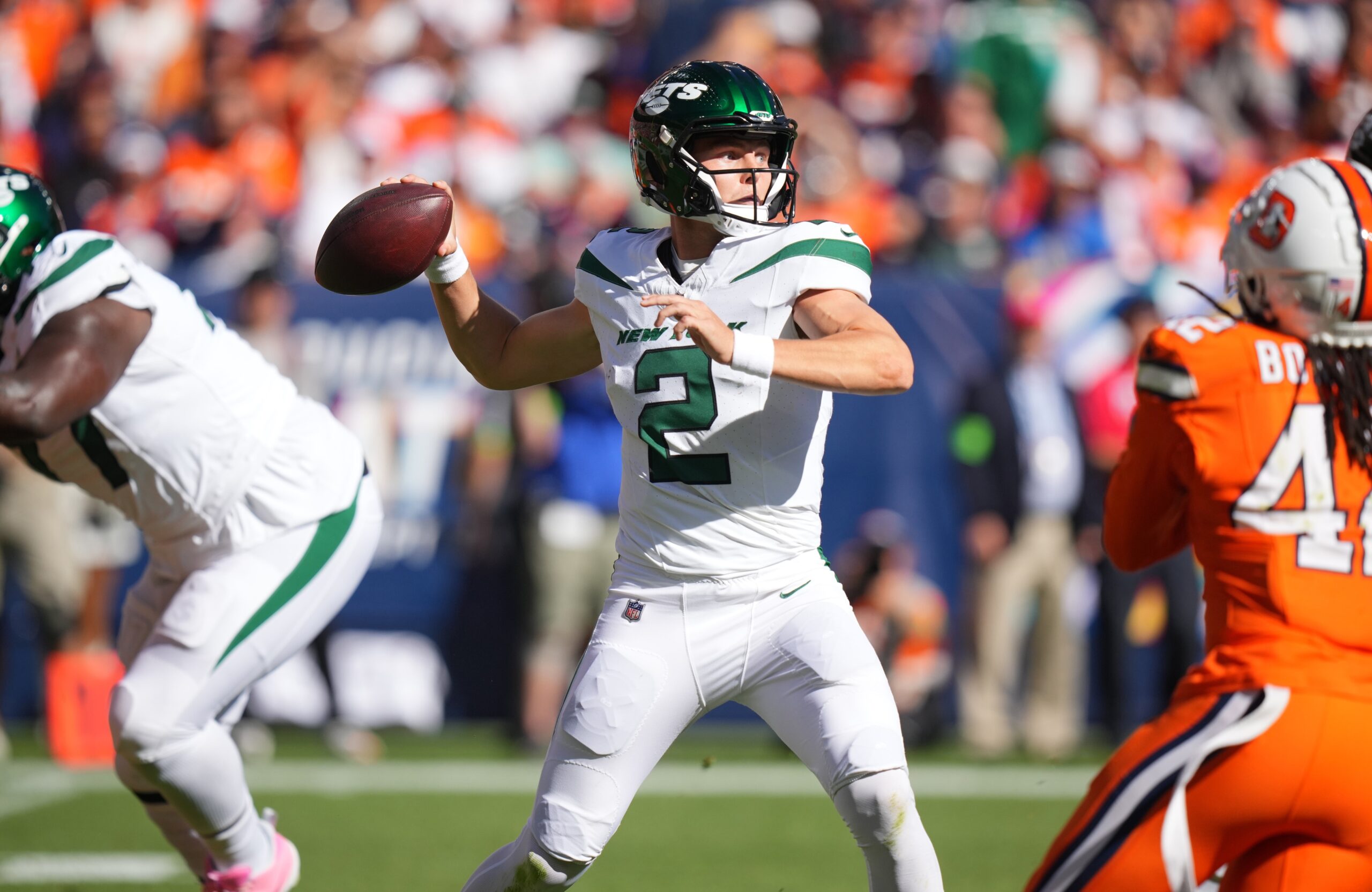 When Robert Saleh said earlier in the week that there would be no more pitch count for running back Breece Hall, he wasn't kidding.  The second-year back enjoyed a career day in Denver as he piled up 177 yards rushing on 22 carries.  Both totals were career highs.  Hall's biggest run came on a 3rd quarter 72-yard TD for his second long touchdown run in Denver in as many games.
As per usual, the Jets started out slow on both offense and defense as they found themselves trailing 7-3 and then 10-5 early on following a safety by the defense for the second week in a row.
The Jets had an opportunity to put three points on the board to end the half but a lack of urgency on the part of the offense prevented them from getting to the line of scrimmage to clock the ball as time expired.  Fortunately, the gaffe didn't come back to haunt them.
After the half, Hall was off and running early on with his 72 yarder while Zach Wilson managed the offense effectively.  The quarterback was far from perfect, but did make several key throws in big spots to keep drives alive and get the Jets down the field to put points on the board.  The Jets did however stall in the red zone several times, allowing for kicker Greg Zuerlein to connect on five field goals on the day.
The offensive performance didn't come without a price however as Alijah Vera-Tucker left the game just before the half with a calf injury and did not return.
Defensively, it was a slow start once again for the Jets but once again they tightened up in the second half, allowing only 8 points over the final two quarters.  Quincy Williams was the star on defense, picking up a pair of late sacks.  The second of which resulted in a fumble that was a scoop and score for Bryce Hall.
Broncos quarterback Russell Wilson seemed to have a difficult time finding open receivers for much of the day.  This of course came as somewhat of a surprise as the Jets were without cornerbacks DJ Reed and Brandin Echols.  The Jets came away with several red zone stops of their own on defense, allowing them to keep the game close before eventually pulling away to get to 2-3.
Videos
JetNation
4.6K
Subscribe
Broken Brains; Critics of Jets Quarterback Aaron Rodgers Begin Stirring up Conspiracy Theories