Alijah Vera-Tucker Tears Achilles, Done for Remainder of Season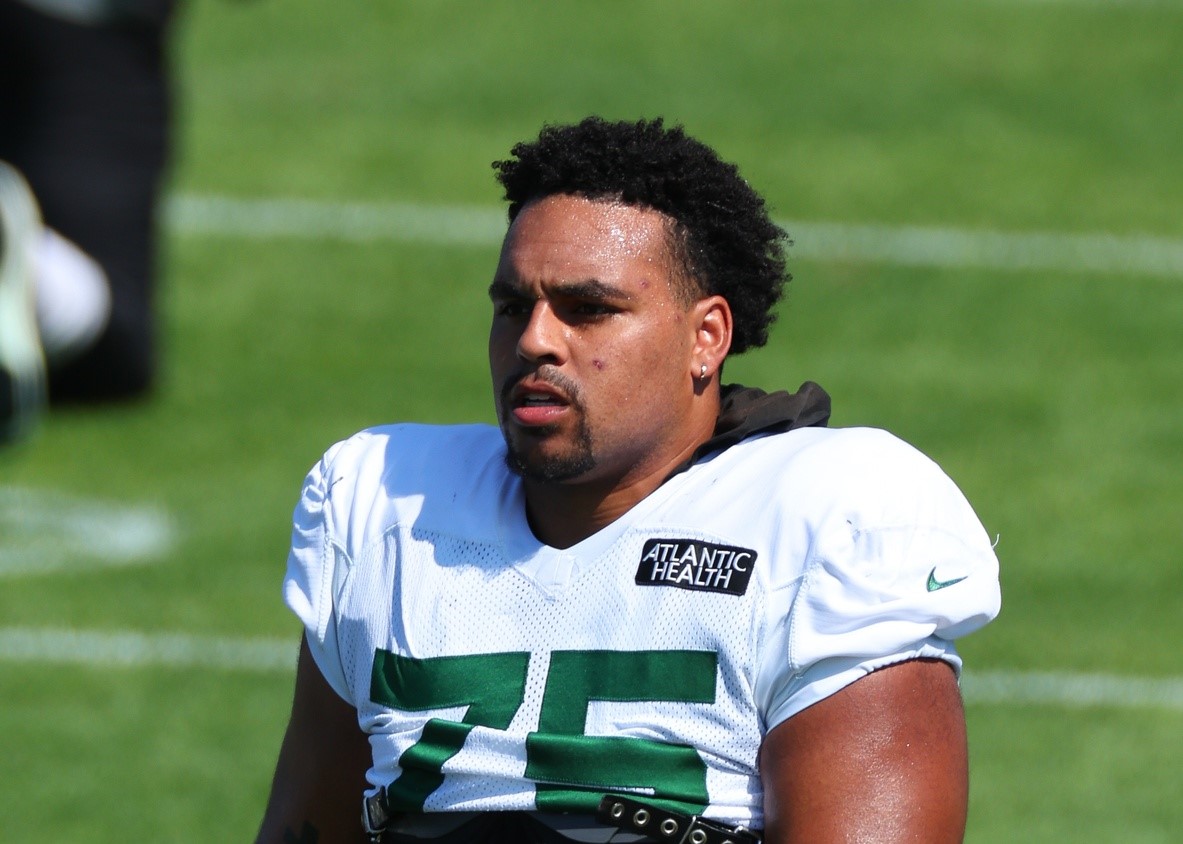 For the second season in a row, Jets offensive lineman Alijah Vera-Tucker has learned that he will miss the remainder of the season after tearing his achilles following a victory in Denver.  The announcement was made by head coach Robert Saleh.  Vera-Tucker of course tore is triceps in a win against the Broncos last season that also shelved him for duration of the year.
Earlier today we discussed the need for Joe Douglas to reach out to free agent tackle La'el Collins whether Vera-Tucker's injury was season ending or not.  Now that the Jets know it is, the need to add a veteran tackle increases dramatically.
The injury to Vera-Tucker comes just days after Saleh said the team had spoken to the lineman about a possible full time move to right tackle where he had played so well this season.
Whether or not the Jets reach out to Collins, this could mean a move to the active roster for rookie tackle Carter Warren and a bump up the depth chart for second year tackle Max Mitchell.
Videos
JetNation
4.6K
Subscribe
Rodgers 21-day Practice Window Opens and Should QB be an Option With top 10 Pick?