New York Jets: The Power of Hope in a Rollercoaster Season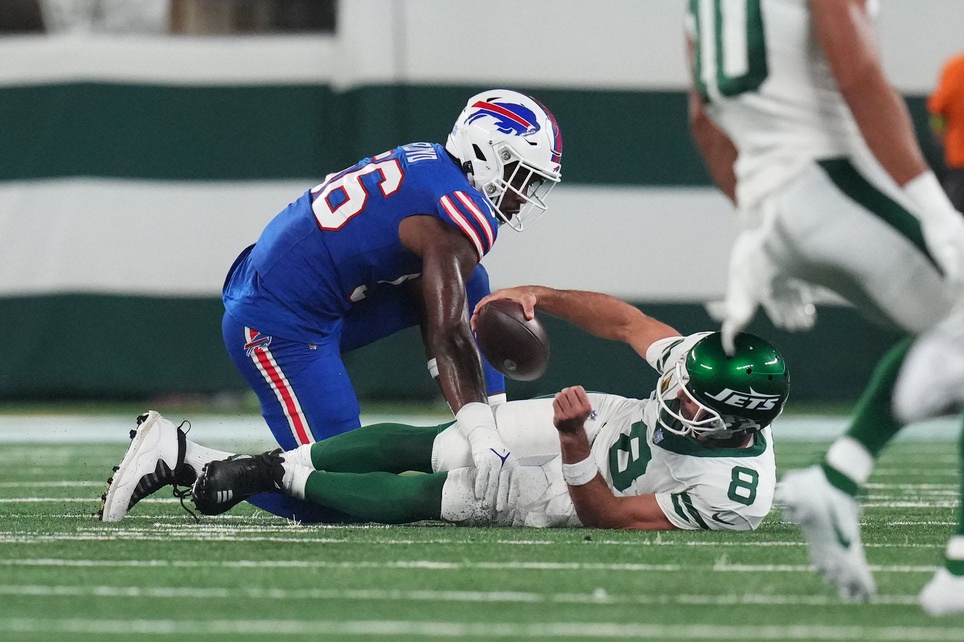 The New York Jets stand at 2-3 after five games without their starting quarterback. Things are not as terrible as they might have been. The Jets are in a much better place than they were after the New England game. Zach Wilson played a nearly mistake-free performance Sunday in Denver following his lifetime best performance against Kansas City has raised spirits considerably. The difficult beginning of the season schedule ends after this week and the matchup with the very talented Eagles. The Jets face the Giants, Chargers, and Raiders in their three games after the Eagles come to town. Looking at things objectively, the Jets could be 5-4 before they head to Buffalo for their second matchup with the Bills and their first tilt against Miami. I don't think anyone can be disappointed with that.
The Jets have 12 games remaining. Six are home games, and six are road games. Of the eleven remaining after this Sunday, the Jets will play just three times against a team with a winning record. The Jets play the Miami Dolphins twice and will match up with the 3-2 Falcons at home in December. The other teams on the schedule are currently at .500 or worse.
So, what does it mean? It means that if the Jets can play the way they did against the lowly Broncos – largely mistake-free, running the ball well, and pressuring the quarterback, the Jets could be a playoff contender. I said it. I put it out there, and I'm not taking it back. I know – this is the sport of overreactions. We get too low after losses and too high after wins. Maybe I am overreacting right now to a win against one of the league's worst teams. I know you have that sound bite of Jim Mora going nuts on the press for mentioning the word playoffs, but it's there, and it makes sense, and I think I hate it.
It's a familiar feeling and, if I am being honest, one that I am not sure is welcome. It's a dangerous feeling because it's where the pain comes from. It's hope. Hope was in abundance last season before it painfully evaporated down the stretch. It was coming in waves like a tsunami before week one of this season, and it exploded violently out of our chests like the creature did in Alien when Rodgers left the field in game one. It remains to be seen what torture awaits this year, but I am all set up for it…again.
The Giants, Chargers, Raiders, Bills, Falcons, Texans, Commanders, Browns, and Patriots – those are nine of the remaining eleven games after this week. How can you not have hope? Say what you will about taking things one week at a time. We can do both. The team can worry about who's up next, and we can think about what the rest of the season could look like. Just do it. Jump in – you know you want to. Have a good dose of hope. When you think about it, what's the alternative? Are you going to start looking at draft position and thinking about college kids in October?
Hope is the only real game in town.
Let it wash over you. Here's to imagining the Jets finishing 11-6. Take a big drink of a careful Zach Wilson leading the Jets to an 8-3 record over the final eleven games of the year. Have a big slice of Aaron Rodgers miraculously coming off the disabled list as the Jets enter the playoffs as the team nobody wants to play. You know you want some. You gotta let yourself go.
You need to play to your strengths – nobody does hope like Jet fans. Let's go!
Videos
JetNation
4.6K
Subscribe
Rodgers 21-day Practice Window Opens and Should QB be an Option With top 10 Pick?