Sauce Gardner, DJ Reed Clear Concussion Protocol; Jones out for Giants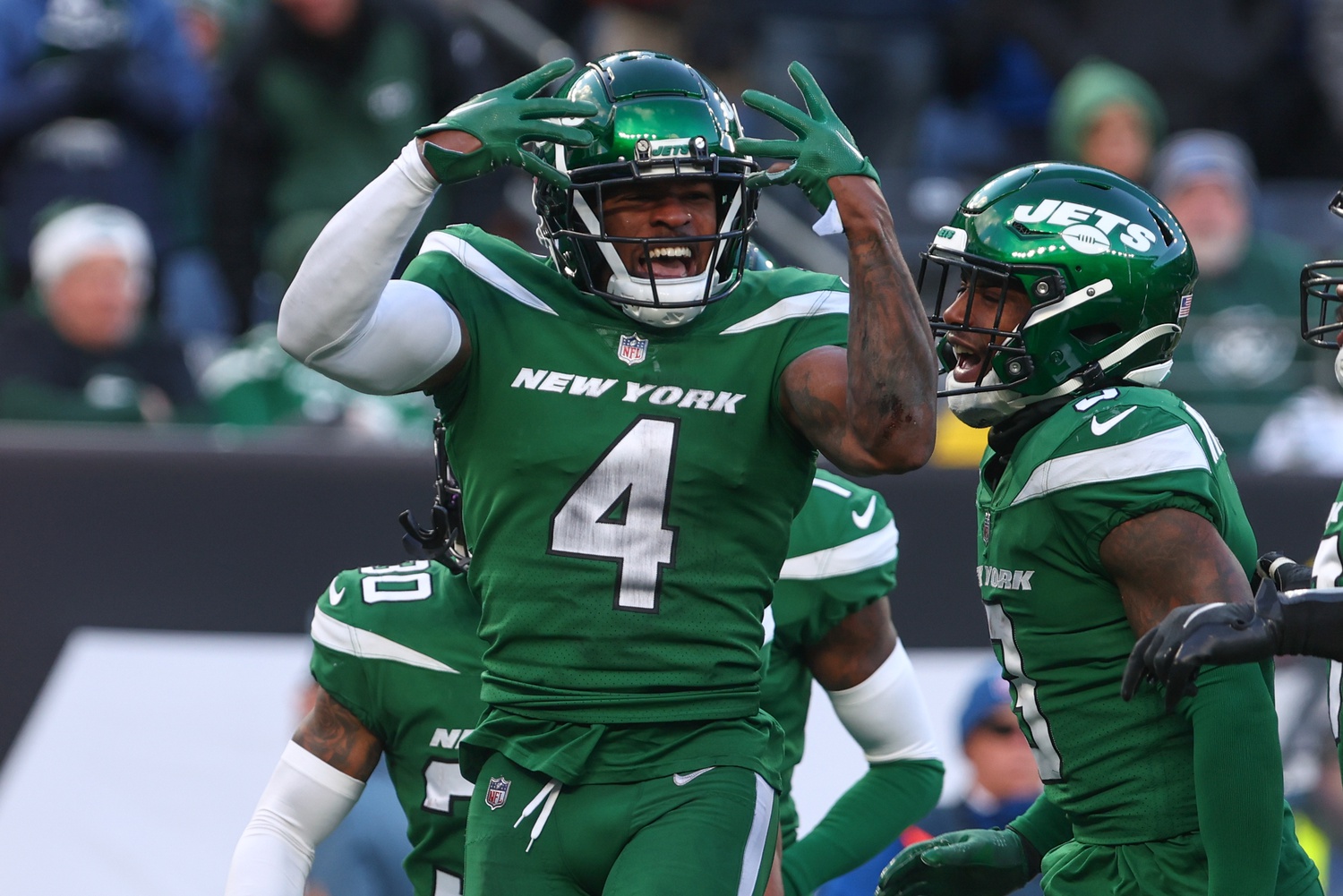 The Jets got some great news today as both Sauce Gardner and DJ Reed have cleared concussion protocol according to head coach Robert Saleh.  The Jets were without the duo in the team's recent win against the Philadelphia Eagles but now have them back to face the New York Giants.
And instead of facing Giants starting quarterback Daniel Jones, Gardner, Reed and company will line up against veteran backup Tyrod Taylor.  A former Buffalo Bills starter, Taylor has a career passer rating of 92.4 against Gang Green with 10 touchdown passes and three interceptions.  His most recent game against the Jets came in 2021 when he completed 17 of 26 passes for 158 yards, 2 touchdowns and 1 interception.
With Taylor running the offense last week against the Commanders, the Giants scored fourteen points to bring their three game average to 13 points per game.  With the Giants hurting and the Jets getting (somewhat) healthy, the pressure is on Robert Saleh to keep the Jets rolling as they look to win their third game in a row.
In additional injury news, Joe Tippmann will not play as a result of his quad injury and wide receiver Irv Charles is doubtful with a shoulder injury.
Videos
JetNation
4.6K
Subscribe
Broken Brains; Critics of Jets Quarterback Aaron Rodgers Begin Stirring up Conspiracy Theories