Breaking News Game Previews Home Slider
Preview: Jets at Dolphins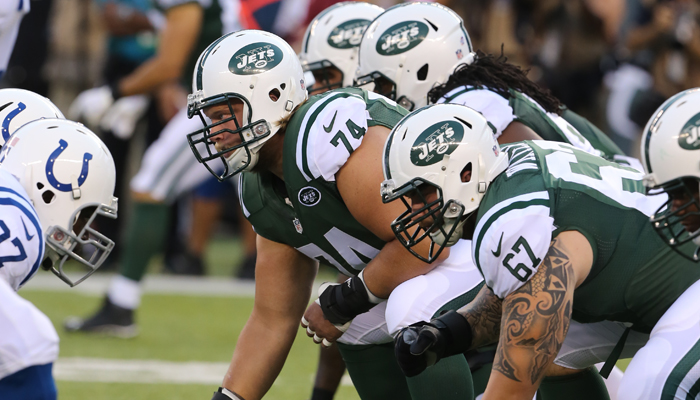 The New York Jets (2-1) have a lot to prove this Sunday when they take on the Miami Dolphins (1-2) in London. The game will be broadcasted on CBS and is a 9:30 a.m. kickoff time for those on the east coast.
The team that loses this game could see a lot of change. Both Miami and New York have bye week's following the trip back from London. Miami, after a disappointing end to last season and even worse start to this one, could fire their head coach Joe Philbin. If the Jets struggle on offense, Ryan Fitzpatrick could lose his starting quarterback position after back-to-back underwhelming weeks.
The Jets and Dolphins always play some tight games. Let's take a look at the week four matchup:
Feeling the heat 
The Dolphins lost five of their last eight to narrowly miss the playoffs last season. They even ended last season with an embarrassing 37-24 home loss to the Jets in week 17, a fitting end to the season. That alone could have gotten Philbin fired.
For whatever reason, it didn't. The end for Philbin could be coming sooner rather than later, though. To phrase it nicely, Philbin isn't the most popular man in Miami right now. The Dolphins have had their fair share of off-the-field controversies in his tenure to go along with their average play. After spending big money on defensive tackle Ndamukong Suh, regarded as one of the best defensive lineman in the game, and the perceived progression of quarterback Ryan Tannehill, 2015 shaped up as a playoff-or-bust year.
After barely squeaking by a pretty bad Redskins team week one, Miami lost to a bad Jacksonville team week two and was pounded by the Buffalo Bills last week. The gameplanning is bad and the effort is even worse.
To turn things around, Miami's front seven has to turn it on. That group ranks 24th in the league in total defense and 31st against the run. Quite frankly, that's inexcusable for a team that gave Suh $114 million and has Cameron Wake coming off the edge. Wake and noted pass rusher Olivia Vernon have zero sacks between the two of them through three games.
Things aren't going much better on the offensive side of the ball for Miami. The Dolphins rank 19th in total offense and 28th in rushing yards per game (72.7).
As Dave Hyde of the South Florida Sun-Sentinel put it in an article earlier this week, fourth year quarterback Ryan Tannehill isn't the problem but he has to become the solution.
Tannehill has thrown for 882 yards, five touchdowns, three interceptions and three fumbles. His offensive line isn't great, but Tannehill still has to find a way. Rishard Matthews and Jarvis Landry are a nice 1-2 to throw to on the outside and Jordan Cameron is a reliable tight end.
Getting healthy
The Jets offense was dreadful last week. There's no doubt that some of that has to be attributed to Eric Decker not dressing for the game and Chris Ivory dressing but not playing.
Decker (knee) will be a game-time decision. Ivory (hamstring) should be good to go.
The Jets also may be without wide receiver Chris Owusu. If Owusu and Decker both don't play, it could yet again spell bad for the jets passing attack. Rookie Devin Smith had a pretty impressive debut last week, but his strength of flying down the field and burning corners is not a strength of Ryan Fitzpatrick.
One other notable injury is guard Willie Colon, who will be out with a knee injury. That means Brian Winters will get the start at right guard, squaring off with Suh. The Jets have to run more effectively than they did last week, where Bilal Powell was the leading rusher with 31 yards. Ivory will help, but if Winters gets blown off the ball inside against Suh, the Jets will probably lose the game. As head coach Todd Bowles said earlier in the week, "eat your wheaties."
Mental battles
Last week was the first time the Jets lost the turnover battle. Fitzpatrick had three of his 58 passes intercepted and Brandon Marshall had a "fumble" where he tried to lateral the ball mid-play.
The Jets also gave up a punt return for a touchdown. Between that, the fumble and the interceptions, the Jets practically handed the Eagles 24 free points. That'll have to get cleaned up this week for a win.
Set that alarm
A 9:30 a.m. start time is tough for us east coasters, but for those on the west coast, that means they'll be up at 6:30 a.m. for football.
My cousin Danny, who is active duty Navy stationed in Hawaii, will be up at 3:30 a.m. for the game.
Videos
Aaron Rodgers Injury Fallout & Jets/Bills Recap