Breaking News Home Slider QB Film Review
Jets Passing Offense Film Review- Week 3 (Chiefs) Sidekick Power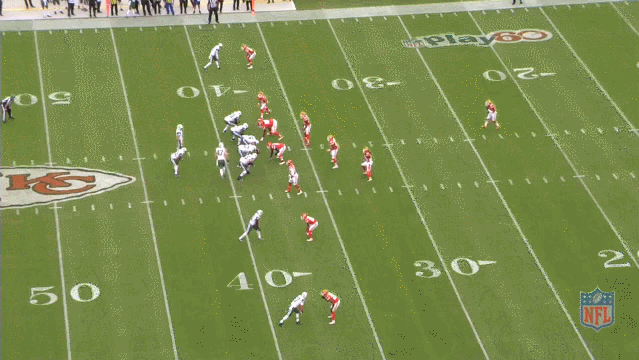 The Jets are a talented team on offense, and sometimes the play makers on offense can help make up for the inadequacies at QB.  Let's see who helped out the QB this week:
Sidekick Power:
1)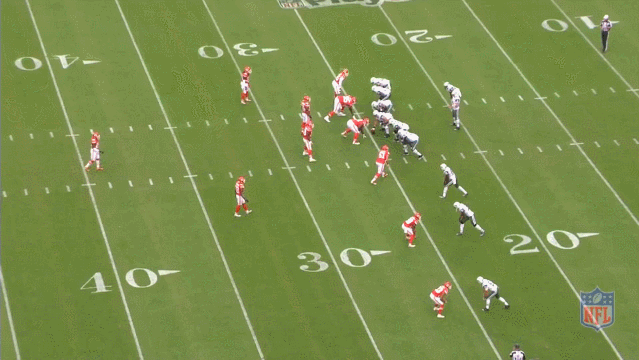 The Jets lined up with three WRs to the left of the formation, and attempt a play similar to the one where Enunwa ran for a first down against the Bills.  Pre-snap, the defender on Enunwa is a good 8 yards away from the line of scrimmage, so this is a safe throw.  Both Marshall and Decker are tasked with blocking on this play, and they do a good job.  While it's not a major gain, this is a decent run by Enunwa, especially with a swarming defense, and both Marshall and Decker do a decent job of blocking.   Enunwa does a decent job of making the first man miss, but there are just too many defenders in the area for him to break this open.  Most of the work on this play is done by the receivers.
2)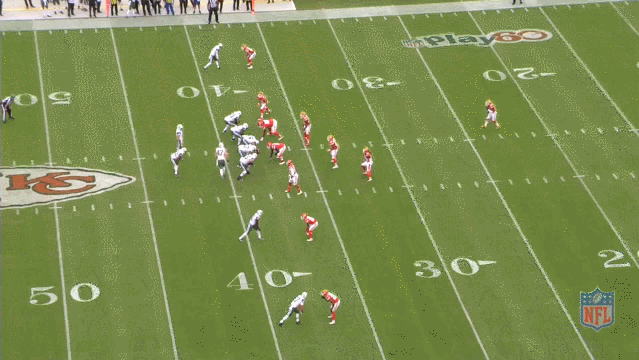 Robby Anderson comes into play for the Jets, and immediately shows off his speed.  The Chiefs are again in single high safety, and pre-snap read indicates man coverage as the defender moves with Kellen Davis.  Robby Anderson is matched up one on one to the left of the formation.  He makes a slight stutter step move at the snap, and then just runs by his defender creating about a yard plus of separation.  However, the throw is behind him and he has to slow his speed and reach down to make this catch.  If this pass was thrown leading the WR, this could have been a TD.  However, Fitzpatrick throws behind him, causing the defender to catch up to Anderson and immediately tackle him.
3)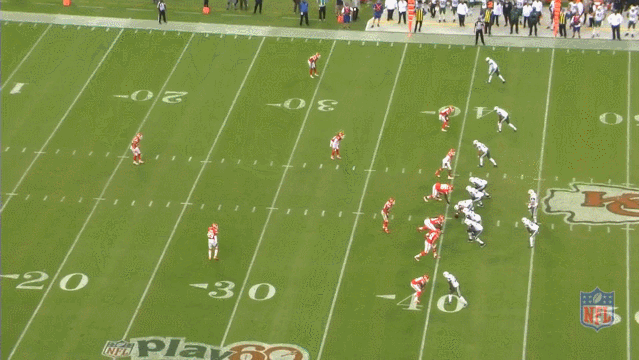 On this play, the Jets line up with four recievers, and Bilal Powell in the backfield.  The Chiefs are matched up well for this play, but Bilal Powell sneaks out of the backfield in the middle of the field, and grabs the pass.  While it's not clear in this angle, the pass was low, and barely secured by the RB.  Instead of stepping up in the pocket, Fitzpatrick stares down the RB, which almost causes a sack, and an errant throw.  This is a good catch by Powell.
Conclusion:
As you saw in the last article, the Jets receivers had plenty of drops in the game against the Chiefs, but they did also make some plays for Ryan Fitzpatrick.  The best play seems to be from Robby Anderson, as he makes a good adjustment to the pass and showed a nice glimpse of his down the field speed on the play as well.
Please check out the next part of our Film Breakdown:  Bad Magic, which will be posted soon.
Videos
NY Jets Phase 3 OTAs, Expectations and a Minor Calf Tweak with Greg Renoff