Breaking News Home Slider QB Film Review
Jets Passing Offense Film Review – Week 6 (Cardinals) Assistants Failure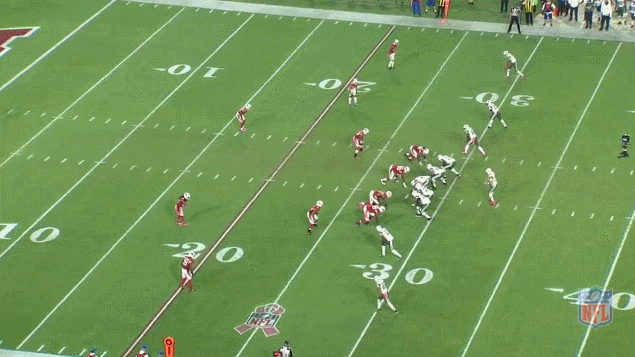 While Ryan Fitzpatrick didn't have the best of games, there were other culprits that held back the passing game as well this past Monday.  Let's examine the failures of these receivers:
Assistant's Failure:
1)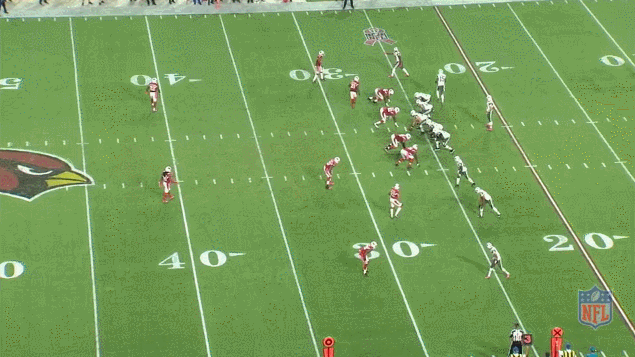 This is another lesson on pre-snap reads, with the defense showing a two safety look.  The Jets have five receivers on this play, with two of them getting bump coverage in a man coverage scheme.  The rest of the players running quick routes should be open on this play, and that is exactly what happens.   Also, Charone Peake runs a nice route to the left of the formation, creating separation via the route even though his defender was closer than the others.  Ryan Fitzpatrick notices the defender on Enunwa playing off and decides to target him for the pass.  Enunwa, predictably, is open and Fitzpatrick throws the ball a bit high, but it has to be caught.  Enunwa makes a bad drop here on a play that has to be made.  Enunwa seemed to have regressed since the start of the season in regards to his ball catching abilities.
2)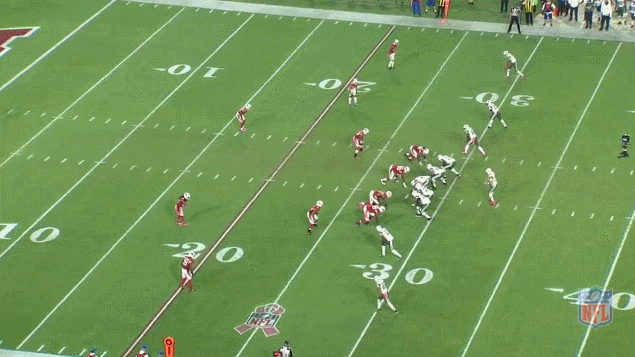 This play might be one of the biggest reasons why the Jets drafted Darron Lee.  This play is made primarily by Deone Bucannon, who recognizes this play early and makes a break on the ball.  On the outset, Jalin Marshall should have more space to make this catch, but Bucannon makes this much harder by his early recognition and closing speed.  However, this is another pass that needs to be caught by Marshall, who has shown a propensity for dropped passes this season.  While Fitz doesn't make a great throw here, this is a ball that has to be caught.
Conclusion:
The Jets didn't have too many plays where they failed to help out Ryan Fitzpatrick, but these two examples jump out from the game.  Both were passes that should have been caught, although the second one is also a great play by Bucannon.
Videos
Aaron Rodgers Injury Fallout & Jets/Bills Recap