Breaking News Home Slider QB Film Review
Jets Passing Offense Film Review – Week 6 (Cardinals) Sidekick Power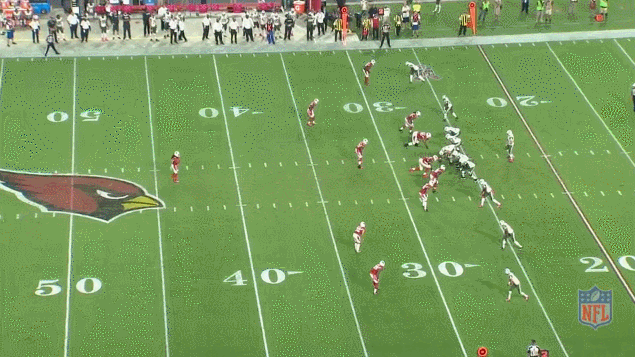 The Jets lost again this week, and Ryan Fitzpatrick did not look good.  However, the Jets didn't do him any favors on offense, as we only have one play to dissect for the article this week.  Let's take a look:
Sidekick Power:
1)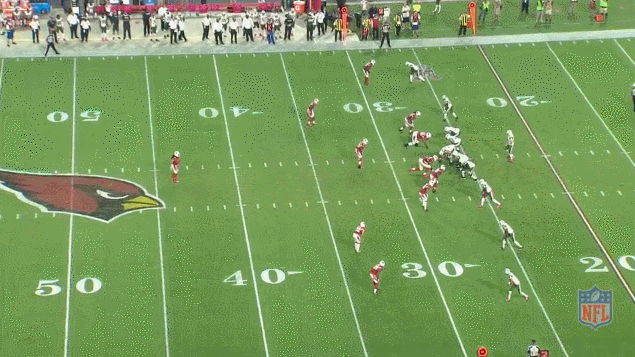 As with the other articles, you can see a pattern when facing man coverage against this Arizona defense, the further off a defender is playing a receiver, the higher the chances of getting open on underneath routes.  The Jets had an opportunity to exploit this over and over again, until they adjusted, but Ryan Fitzpatrick goes away from this plan.  This play is a classic Ryan Fitzpatrick pass because his mind is made up from the moment he takes the snap.  This pass is going to Brandon Marshall, regardless of Patrick Peterson's coverage, and Marshall rewards him for the faith.  Peterson has pretty much blanketed Marshall on this play, but he makes a great one handed catch to reel in the pass.  This is a bad coverage read by Fitzpatrick, but a great catch by Marshall.  On the left side of the formation, there are two guys open for the shorter pass if need be.
Conclusion:
This was the only play where the receiver went out and helped Ryan Fitzpatrick this week.  There is another one where Robby Anderson makes a great catch, but it's already highlighted in the Fitzmagic article.  Brandon Marshall showed why he is a No. 1 WR with this play on a very good corner back.
Videos
NY Jets Phase 3 OTAs, Expectations and a Minor Calf Tweak with Greg Renoff