Breaking News Home Slider QB Film Review
Jets Passing Offense Film Review – Week 7 (Ravens) Assistant's Failure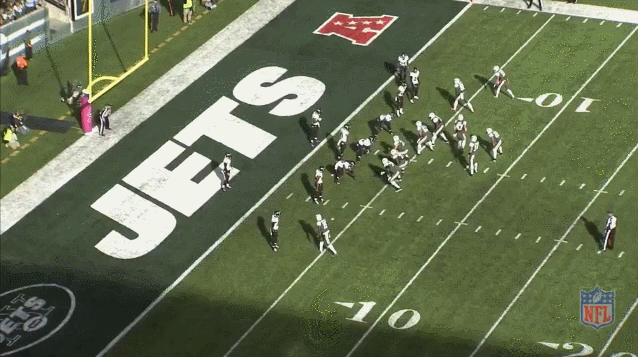 The Jets won a game since Week 2, and Ryan Fitzpatrick did a decent job against the Ravens.  However, there were a few instances where the receivers didn't help him out.  Let's examine:
Assistant's Failure:
1)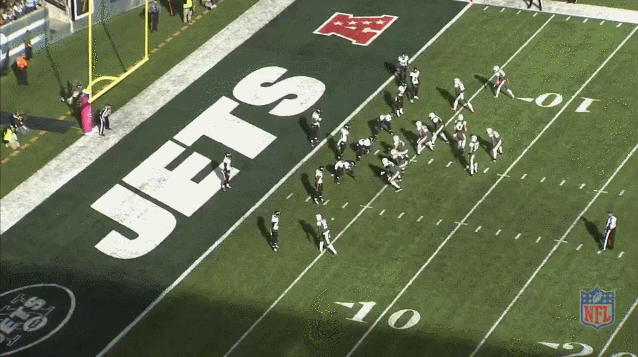 This is a borderline play because this is a tough catch, but Enunwa did get his hands on the ball and he has to catch it.  This isn't a great throw by Fitzpatrick, and Enunwa does lay out for the ball but he should catch this pass.  This is a good pre-snap read because there is a lane to throw to for Ryan Fitzpatrick, so it's a good read.  It's just unfortunate that the Jets couldn't convert the pass.  The defense does a good job here blocking off the rest of the options but it doesn't work out.
2)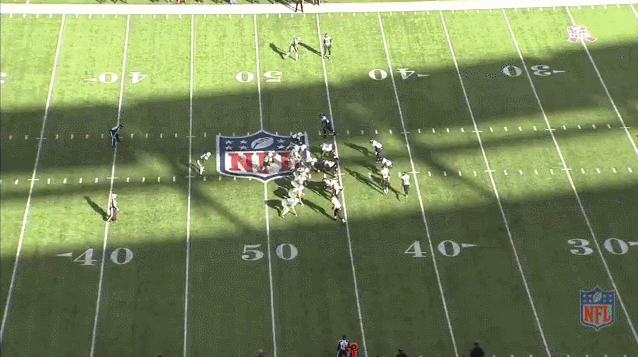 This play happens on 3rd and 1, and the Ravens are selling out for the run here, as they blitz up the middle.  Fitzpatrick reads the blitz correctly and makes a quick throw to Marshall running the slant route, but he drops the pass.  Marshall has shown a penchant for dropping passes lately, and this is a huge drop in the game.  This is a good read and throw by Fitzpatrick.
Conclusion:
Ryan Fitzpatrick is far from the perfect QB, but on at least two occasions in this game, he was let down by his receivers.  The pass to Enunwa is borderline because the pass is thrown in front of him, but he did get his hands on the ball and has to catch that pass.
Forum Questions:
A) How do you feel about Marshall's drops?
Videos
JetNation
4.6K
Subscribe
Broken Brains; Critics of Jets Quarterback Aaron Rodgers Begin Stirring up Conspiracy Theories