Breaking News Home Slider QB Film Review
Jets Passing Offense Film Review – Week 7 (Ravens) Bad Magic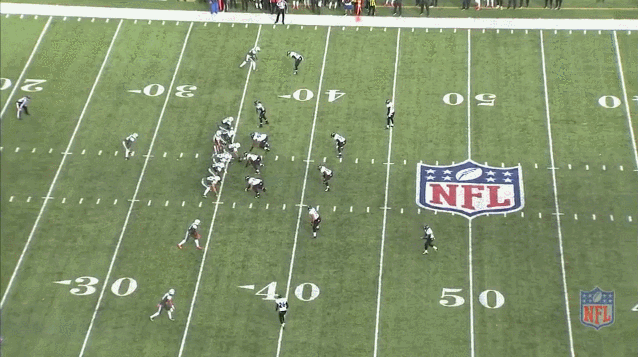 While Ryan Fitzpatrick played decent, he definitely wasn't without faults, so let's see some of those throws:
Bad Magic:
1)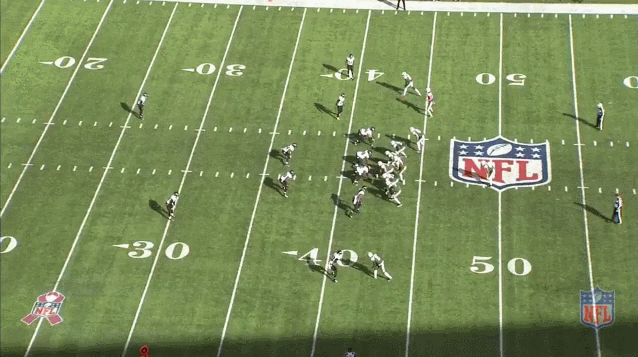 This Ravens are playing two deep safety on this play, and the Jets have a RB coming out of the backfield that is open for the pass.  However, Fitzpatrick makes the weird decision to actually just run right into the defenders instead of making the pass.  This is a baffling decision by Fitzpatrick, as he had the option open, but just runs into the line.
2)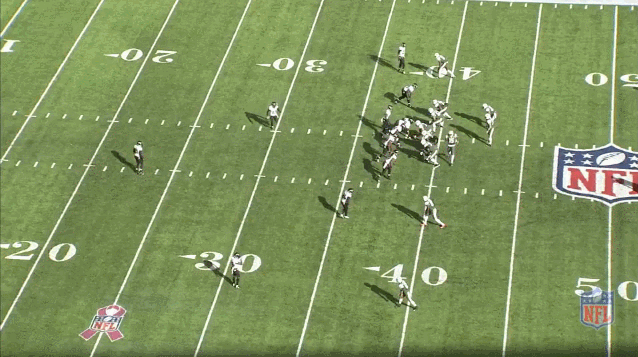 Another play, another sack.  This time, the Ravens are in a single high safety look, and the pre-snap read indicates that the left side of the formation should be open because the defender is further back.  Fitzpatrick ignores this read because his read is Quincy Enunwa, and once he's covered, Fitzpatrick decides to run into the line again.  While this is a blitz by the Ravens and Fitzpatrick is under pressure, there is no reason for him to run towards the line when he could have thrown the ball elsewhere.
3)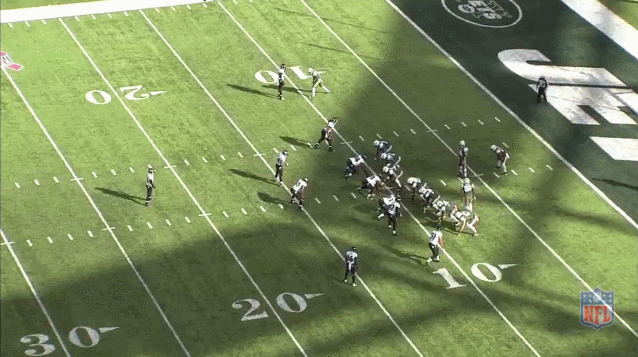 This is a 3rd and 1 play essentially, and this is almost a disastrous play here as it almost goes for a pick 6.  This is just a horrible throw by Fitzpatrick because he can't get it over the defender, and ignores a shovel pass to Matt Forte.  While it's not a high percentage play to toss a pass to the RB, but this is just a terrible throw by Fitzpatrick, as this is about a few inches away from being a pick six.   This is just a horrible read and throw by Fitzpatrick.
4)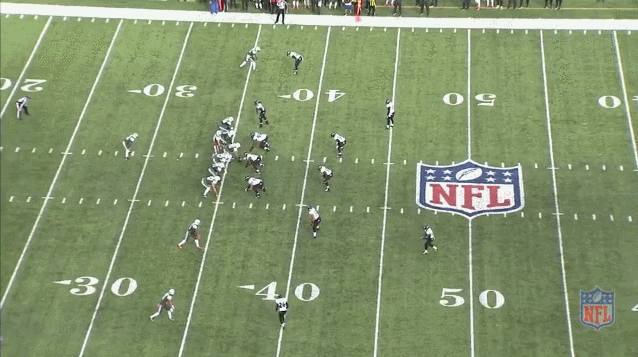 This is an example of Ryan Fitzpatrick not reading the defense, and this happens frequently with him.  It was why, Geno Smith taking what the defense gave him more often than not was special.  On this play, the pre-snap read indicates that the right side of the formation has a chance to be open, but Fitzpatrick completely ignores that side of the field and goes towards Marshall the entire way.  When Marshall is covered, this play is blown up.  This is just a bad read by Fitzpatrick on this play because the pre-snap read and the post snap reactions indicated that the right side of the formation would be open.
Conclusion:
While there aren't many examples in this week's breakdown, it did show a glimpse into the skill sets of both QBs.  The offense went fairly conservative with Fitzpatrick, and Matt Forte took on the major load for the game.  Overall, Fitzpatrick played decent, avoiding major mistakes, but also didn't take many chances.
Fitzpatrick grade:  C+
Forum Questions:
A)  How would you grade Fitzpatrick? 
B)  Why did the Ravens play more two deep safety than usual?
Videos
New York Jets OTA Presser Takeaways, Aaron Rodgers' Impact and Summer Delusion