Breaking News Home Slider QB Film Review
Jets Passing Offense Film Review – Week 7 (Ravens) Sidekick Power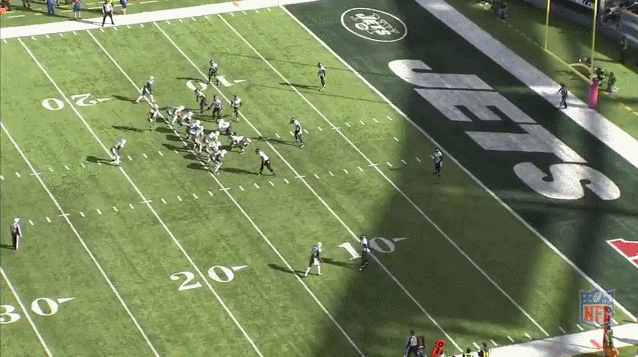 The Jets won for the first time since the Bills game, and the QBs played decent in this game, but they did have some help from the receivers.  Let's see how they did:
Sidekick Power:
1)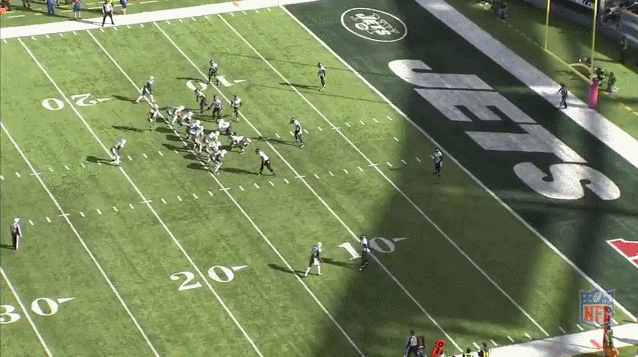 This is the touchdown thrown by Ryan Fitzpatrick, which mainly relied on Matt Forte.  The Ravens locked down the receivers on this play, so Fitzpatrick makes a good read to Forte.  There is also decent blocking down the field as well, but Forte does most of the work.  This is a nice set up on the play, especially because the Ravens are in a two safety look to prevent the pass.
2)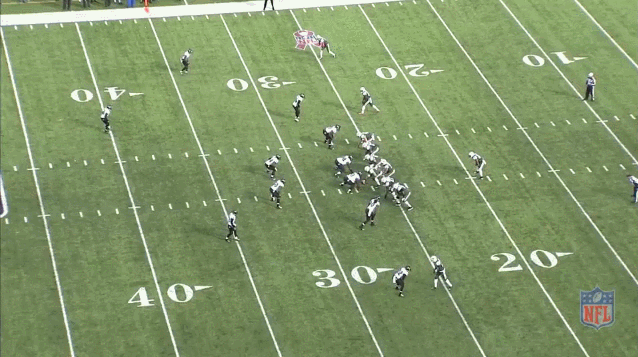 Another screen pass for the Jets, with Forte doing most of the work.  The Ravens are in a two deep safety look, and they pay for it again.  The reason why most teams are going with a single high safety against this offense is because they want a spy on the RB.  The Ravens fail to do so, and they pay again.  This is a good read by Fitzpatrick.  The only other interesting aspect of this play is the respect given to Robby Anderson, as they assign two guys to defend him down the field.
Conclusion:
Ryan Fitzpatrick certainly got helped out by Matt Forte in this game, as the Jets took advantage of Ravens playing back more often than usual.
Videos
Aaron Rodgers Injury Fallout & Jets/Bills Recap