Breaking News Home Slider QB Film Review
Jets Passing Offense Film Review – Week 10 (Rams) Pity Petty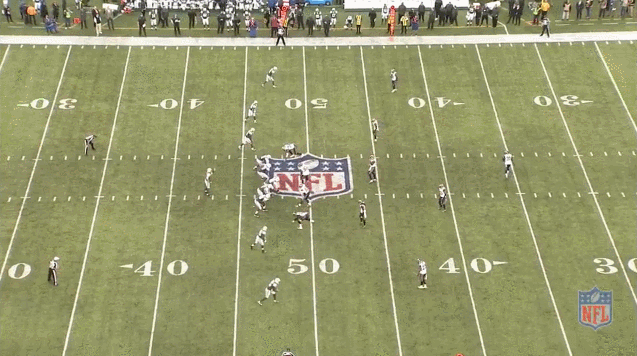 Thank you for reading our article on the good throws from Bryce Petty's debut, so let's now look at the throw(s) from Petty that were good, but turned out to be unsuccessful because of failures from his teammates.
Pity Petty:
1)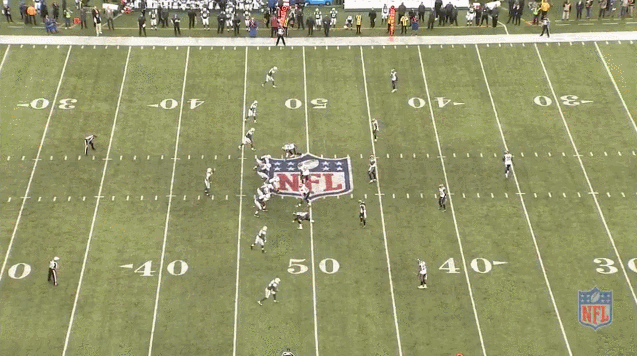 This is a mirror play from the Jets offense, as you will see the exact same route combination on the other side of the field.  Gailey loves to do this from time to time, so the QB can walk to the line, and see which way the defense is slanting.  While acute sighted readers may point out that the other side of the field was more open for this play, part of the reason that side is open is because Petty has turned to his right and begun his throwing motion, thus the defenders relaxed. It's also a better read to the right side of the formation, because look at the location of the defenders in terms of vertical positioning.  The defender to the left of the formation was closer to the line of scrimmage, so it would have been easier for him to jump into the passing lane, as opposed to the throwing lane to the right side of the formation. This is a simple quick out pass to a receiver, something that was repeated a few times with Charone Peake in the game, but CJ Spiller drops the ball.  This is just a pass that has to be caught in the NFL.  Replays showed that the ball may have arrived faster than Spiller expected, but this needs to be a completed pass.   It's a good decision by Petty to throw this pass because the Rams are blitzing on this play, so waiting for a deeper route to run open would have been a terrible decision.  Petty shows good field awareness because he recognizes the blitz and gets the throw away in time.
Conclusion:
This week, the section is only one pass again, as there were no other cases where the receiver made a noticeable blunder.   Petty showed good recognition, as well as ability to throw the pass quickly, but Spiller dropped the ball.  This can be mostly attributed to Spiller's lack of time with the team and just not being familiar with Petty, but it still should have been a catch.
Forum Questions:
A) Why is Spiller the option there?  Jalin Marshall is a better receiver, and the Jets have Forte and Powell to be RB.  So why is Spiller out there?
Videos
Aaron Rodgers Injury Fallout & Jets/Bills Recap