Jets Passing Offense Film Review – Week 12 (Patriots) Assistant's Failure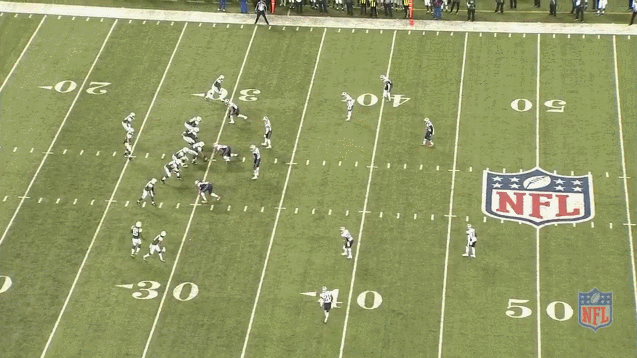 The Jets lost again this past Sunday, falling to the Patriots, although Ryan Fitzpatrick had one of his better games this season.  However, it wasn't without failures from other players though.  Let's look at a couple of them:
Assistant's Failure:
1)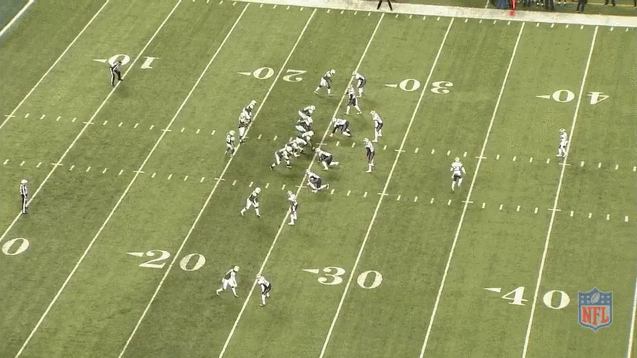 This is quite possibly the turning point of the game.   The Patriots are playing man coverage with a single safety look until Bilal Powell returns towards Fitzpatrick, at which point the defense goes into two deep safety look.  Fitzpatrick is locked into Brandon Marshall on this play from the onset, and Marshall is briefly open on the short crossing route.  However, this coincides with a rusher coming free up the middle which forces Fitzpatrick to abandon the pocket and run towards the right side of the formation, which gives the defense enough time to double on Brandon Marshall.  Robby Anderson, who looks like he's running a deep in route, sees that his QB has been flushed out of the pocket and makes a great adjustment back towards the sideline.  This is a magnificent change of direction from him, as he realizes the limitations of Fitzpatrick and moves towards the sideline.  Fitzpatrick sees that Marshall is covered, and throws to Anderson, who is now in the same line of sight as Marshall and makes a great completion.  If Anderson runs out of bounds on this play, this is a great play.  However, Anderson makes a good move to get up field, as he reverses course on his defender again to gain more yards.  Unfortunately, as he is getting tackled, he doesn't protect the football, and it ends in a fumble.  Everything, up until the fumble screams an amazing play by Anderson, but it all goes to waste with the fumble.  It's actually incredible to notice that Anderson burned his defender three times on this time.  The first being the in route where he gains separation, the second being the turn around towards the sideline, and the third being his run after the catch.  However, he has to do a better job at protecting the football on this play.  While Fitzpatrick was locked in on Marshall on this play, he does a very good job of escaping the pocket and finding Anderson for this pass.
2)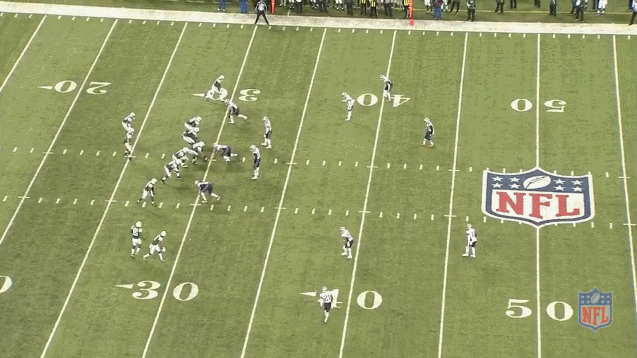 There isn't much to write about this one, it's just a concentration drop.  The Jets have this play set up to gain significant yards, but Bilal Powell gets too anxious and just drops the football.  This is reminiscent of Stephen Hill's drop against the Patriots a few years ago, where there was some clear room to run after the catch, but the receiver was too occupied with running before he caught the ball.  You have to catch this ball if you are Powell, especially considering the late game situation.
Conclusion:
It's a shame that Anderson fumbled the ball because this was such a big effort play for him.  He did everything exceptionally well, right up until the fumble,  However, he is showing elite cutting ability on these plays, which is a positive sign going forward.
Forum Questions:
A)  Given his size, do you want Anderson to fight for yards, or give up more easily in traffic situations?  Explain why.
Videos
NY Jets OTA Recap; Robert Saleh Cancels Minicamp