Breaking News Home Slider QB Film Review
Jets Passing Offense Film Review – Week 13 (Colts) Assistant's Failure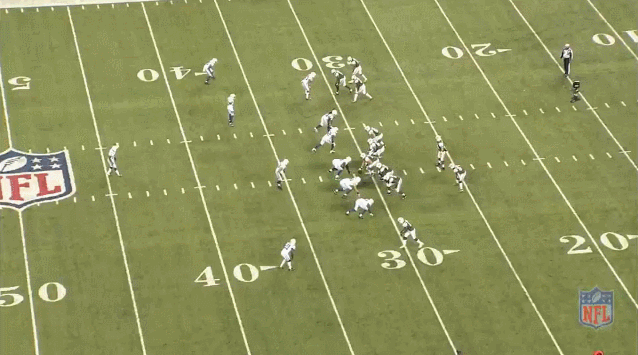 While Fitzpatrick was horrible, he did receive some help to guide him to the bench.  Let's look at the plays where the receivers failed to bail out Fitzpatrick.
Assistant's Failure:
1)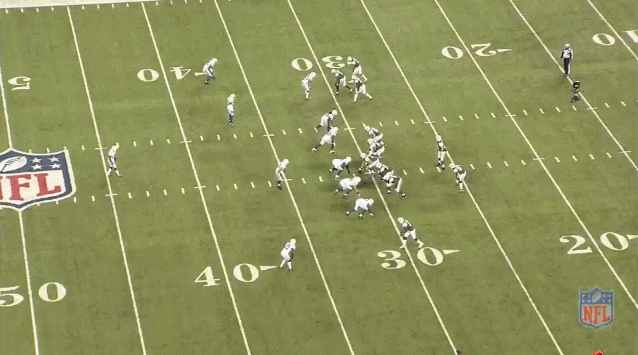 This play is a two part failure.  It's 3rd down and 4 in the first quarter, and the Jets come out with four receivers.  A three receiver bunch to the right of the formation, with Brandon Marshall to the left of the formation.  The pre-snap read should allow Fitzpatrick to see that the defensive player on Marshall is playing off the line, making this a relatively easy conversion for a first down.   The defender is playing past the first down marker, so this should have been a conversion.  However, Fitzpatrick is locked into the other side from the start of this play, and is rewarded when Quincy Enunwa gets open in the intermediate area.   Enunwa runs a great route on this play, because he doesn't just run a straight out route, because his primary defender is playing to the inside.  If he runs a linear route, and then out, the defender has all his momentum going towards the sidelines, and therefore it is easier for him to jump into the passing lane.  Instead, Enunwa runs right at him, which causes the defender to hesitate, allowing Enunwa to get open to the outside.  Unfortunately, that's the only thing Quincy did right on this play, because he flat out drops the ball.  This is a good pass from Fitzpatrick, but Enunwa lets the ball go right through his hands for a critical drop.  It's a terrible drop by him, because it kills the drive for the Jets.
Conclusion:
Quincy Enunwa is extremely talented, and could quite possibly be the odds on favorite to lead this receiving group in two years.  He has the size and speed to dominate at the position, but seems to suffer from concentration drops from time to time.  On this play, he makes a horrible drop, which costs the Jets a drive.  There have been reports that Enunwa has been working on his catching after practice, so that is encouraging, but most of his drops seem to be on easy passes, so it might be a mental issue.  Former Jet Stephen Hill suffered from the same issue, where he was looking to run before he secured the pass, which caused many drop balls.  Hopefully, Enunwa corrects the problem as the season moves forward.
Forum Questions:
A)  What do you think the ceiling is on Enunwa?
B)  If you have a current player comp for Enunwa, who is it?
Videos
NY Jets Phase 3 OTAs, Expectations and a Minor Calf Tweak with Greg Renoff