Jets vs Dolphins Week 2 Report Card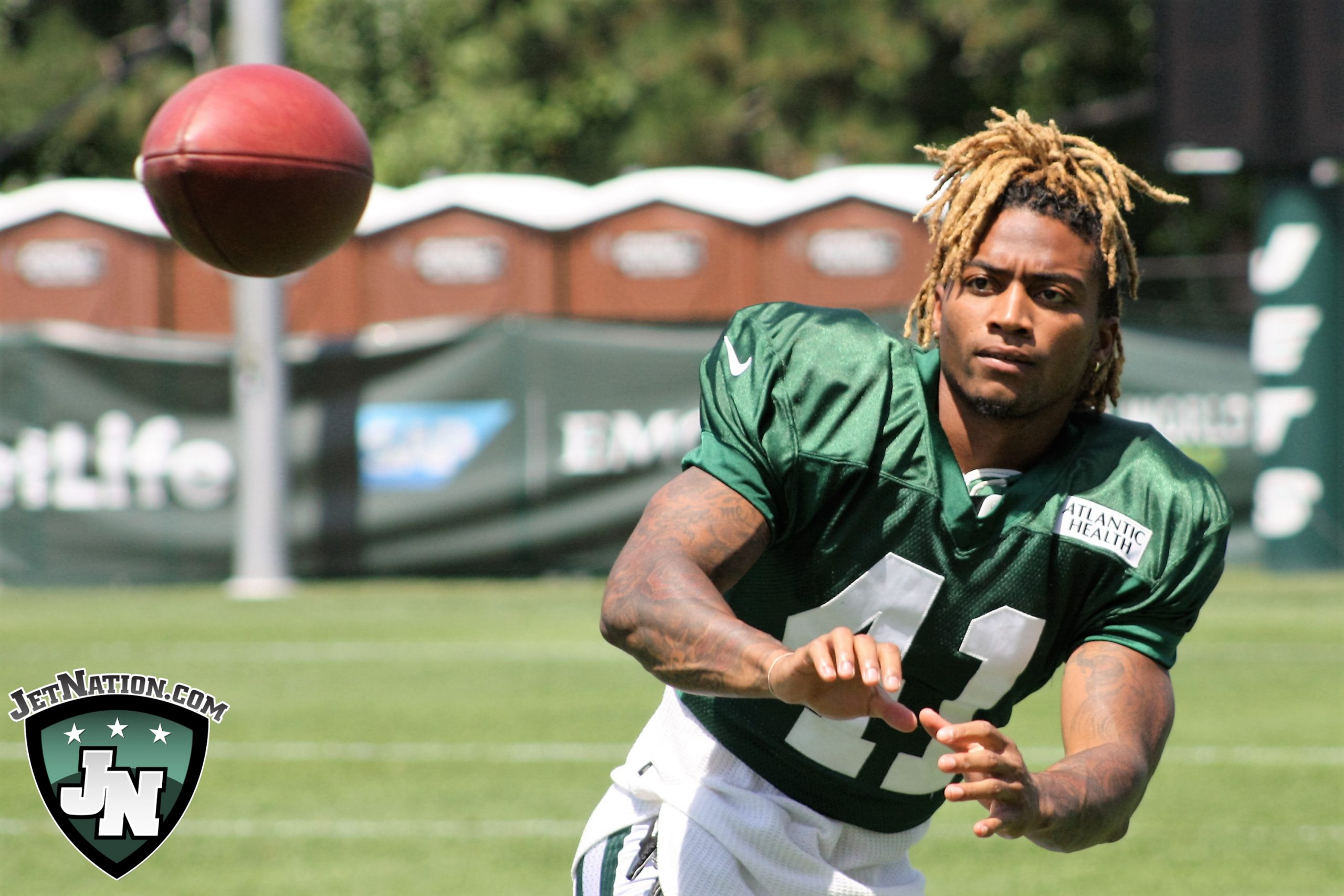 It was an ugly 20-12 loss to the Miami Dolphins at MetLife Stadium with plenty of bad grades to go around.  Last week's 48-17 win feels like an awful long time ago, doesn't it?
Quarterbacks: C
Sam Darnold made some rookie mistakes, but still did a good job considering the amount of duress he was under for much of the day.  Darnold was victimized by several huge drops and what looked to be a miscommunication with Terrelle Pryor in the back of the end zone.  Bumps in the road should be expected from a rookie quarterback, but better play around him could have avoided many of the problems.
Running Backs: D+
After a huge game in week one, Isaiah Crowell and Bilal Powell were limited to just 41 yards on 17 carries.  This one wasn't on them as the offensive line struggled to give them much room to work with.  The Jets only TD of the day came on a Powell 28-yard catch and run.
Wide Receivers: C+
Pryor appeared to have botched his chance at a TD in the back of the end zone and he also had a big drop later in the game, ,but the team's receivers still combined for over 200 yards with Quincy Enunwa and Pryor leading the way with 176 yards total.
Tight Ends: D
Eric Tomlinson and Chris Herndon combined for 54 yards on 3 catches, but Herndon had a drive killing drop on third down as the Jets were trying to close the gap with Miami, and Tomlinson was inconsistent in pass protection.
Offensive Line: D-
The only reason this group doesn't' get an "F" is because they had a decent stretch late in the game in which they did give Darnold plenty of time to throw.  However, in terms of the big picture, there was far too much pressure on Darnold and not nearly enough room for the running backs to work with.
Defensive Line: C
The D-line got pressure on Tannehill at times but they were invisible at others, allowing the Dolphins to rush for 135 yards on 31 carries and giving Darnold far too much time to throw in some big spots.
Linebackers: C
The Jets got sacks from Brandon Copeland and Jordan Jenkins, but pressure wasn't consistent enough they allowed some key plays to Dolphins running backs out of the backfield on passing plays.
Cornerbacks: C-
Killer penalties from Buster Skrine cost the Jets dearly and Morris Claiborne benefited from a Tannehill overthrow on a deep ball when he was beaten soundly.  Even still, most of the damage done by the Dolphins came in the running game and on passes to the backs out of the backfield.
Safeties: D+
Jamal Adams picked up a sack and had some big hits but on first look, appeared to be the culprit in allowing the Dolphins to seal the win with a 3rd & 19 conversion.
Special Teams: D
A missed extra point put the Jets in a spot where they had to come up with 8 points late in the game even if they had scored a touchdown.  The return game was a non-factor but that was due largely to excellent ball placement from Miami's punt team.
Coaching: C-
Todd Bowles and company couldn't come up with a plan to stop Ryan Tannehill from running the ball or to get the crucial 3rd & 19 play late in the game.  Now the Jets are on to Cleveland.
Videos
Aaron Rodgers Injury Fallout & Jets/Bills Recap