New Joke City; Jets vs Jaguars Report Card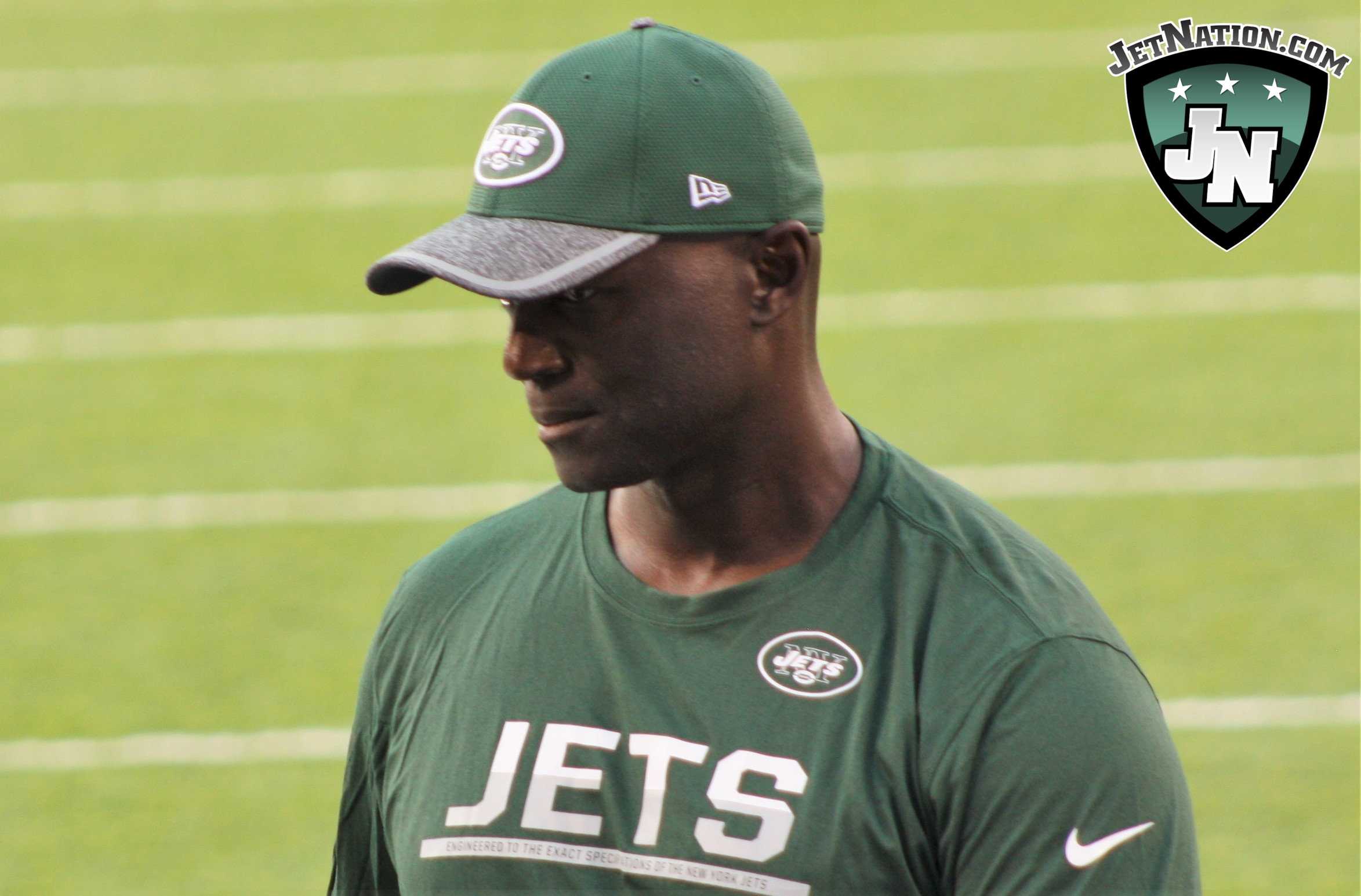 The Jets dropped their third consecutive contest in a way that can only be described as embarrassing.  The Jets secondary, dubbed "New Jack City" but its members, was torched for 388 yards, a new career high, by Jaguars quarterback Blake Bortles.  Coming in to the game, Bortles owned a career completion percentage of 59%, but that didn't stop him from going 29-38 as the Jets had no answer for the Jaguars underneath routes.  How did the Jets fare across the board?  Let's take a look.
Quarterback: D+
Sam Darnold avoids an "F" for two reasons here.  First off, he didn't throw an interception against one of the best defenses in the NFL.  And, as expected, he was under an incredible amount of duress all day as an average Jets offensive line was no match for the Super Bowl caliber front seven the Jaguars presented.
Running Backs: Incomplete
Can you really grade the backs fairly on just 12 carries when they had close to zero running room?  The offense was a disaster, but to put it on a pair of backs who got the ball on just a quarter of the team's plays from scrimmage?
Wide Receivers: C
Quincy Enunwa looked like a true force as he broke tackle after tackle en route to 66 yards on just four receptions.  Enunwa had a chance at a big touchdown grab had he not been overthrown by Sam Darnold, and the same could be said for Robby Anderson.  Anderson got loose behind the Jaguars secondary but couldn't capitalize as Darnold's pass was out of reach.
Tight Ends: C
A penalty nullified a reception by Chris Herndon that would have been the team's best catch so far this year, so while it didn't matter in the box score, it may help quiet the doubters who were convinced after a single drop against the Dolphins that Henrndon can't be trusted.  Jordan Leggett had his first NFL receptions, one of which was a 2-yard touchdown catch in the back of the end zone.  Eric Tomlinson had a killer penalty which was what wiped out Herndon's acrobatic, juggling catch down the sideline.
Offensive Line: F
Despite playing better than expected through the first three weeks of the season, this was a predictable performance against one of the better defenses in the NFL.  Next week against Denver may not be much better.
Defensive Line: C-
Leonard Williams had his first sack of the season and Henry Anderson picked up another, giving him 2.5 on the year.  Anderson also had 3 passes batted at the line of scrimmage.  Jaguars running backs averaged just 2.8 yards per carry but the line had little chance to get to Bortles as he picked apart the Jets defense with short passes underneath on crossing routes.
Linebackers: D
As previously mentioned, the Jets were gashed time and again on the same patterns underneath as there was rarely a linebacker anywhere to be seen when passes were completed just beyond the line of scrimmage.  In fairness to the 'backers, it's entirely possible that it was the scheme that had them out of position given the frequency with which it happened.  Avery Williamson's forced fumble and deflection that led to an interception prevents an "F".
Secondary: F
The Jets had better be hoping that what they're getting out of Trumaine Johnson is just an early blip, because he's been nowhere near as good as he was with the Rams.  He essentially gave up on a deep route that resulted in a 64-yard TD in the second half.  He was bound to see a drop-off without an elite front seven to get to the QB, but just showing up and letting receivers run past you isn't gonna' cut it.  The secondary, along with the linebackers, was riddled with holes all day that the Jaguars gladly exposed.  Blake Bortles throwing for 388 yards pretty much sums it up, really.
Coaching: F
Just a complete unmitigated disaster for Todd Bowls and Kacy Rodgers.  Blake Bortles didn't throw an incomplete pass until he was forced to throw one away under pressure from Jordan Jenkins.  Opening up 15-15 through the air is something you hate, but you live with if it's Tom Brady.  When it's Blake Bortles, you showed up unprepared.
Videos
Was Boomer Right to Blast Becton? Former Jets QB Sounds off Against Jets Tackle.