Jets vs Vikings Report Card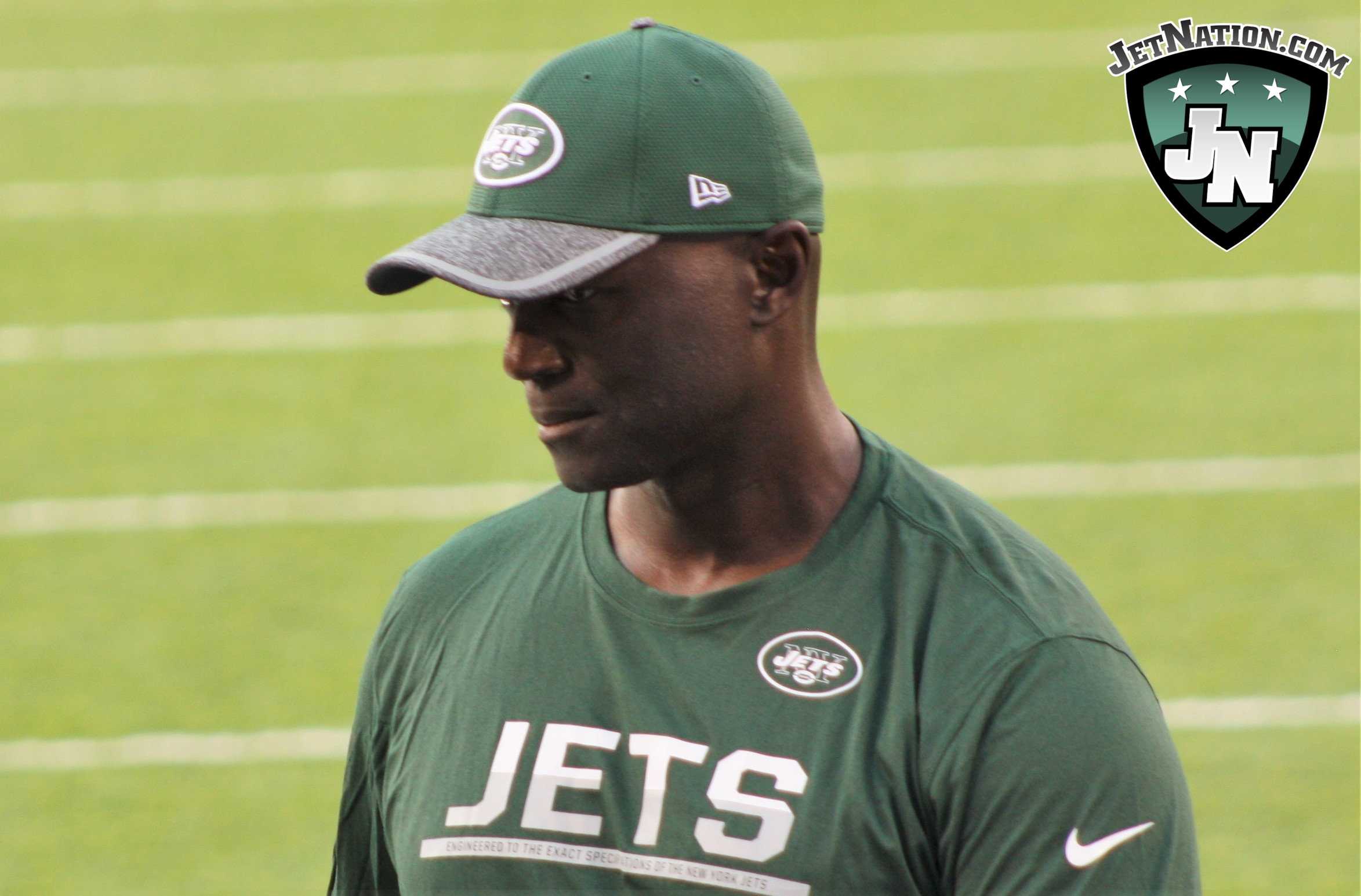 It was an ugly one at MetLife Stadium as the Jets fell to 3-4 in a 37-17 loss to the Minnesota Vikings.  Nothing seemed to click for the Jets as there were plenty of mental and physical errors on offense, defense and special teams.  Here's a look at how we graded Gang Green.
Quarterback: C-
It was an ugly day for Sam Darnold who threw three interceptions (one on a of a dropped pass) and didn't get much help from his receivers as the Jets had six dropped passes.  Even still, Darnold missed several open receivers throughout the day with several passes sailing high.  He made some plays with his legs, including a 1-yard TD run, but all in all, it wasn't pretty.
Running backs: D
Just 53 yards rushing on 18 carries on the day and a dropped pass by Isaiah Crowell kill the groups grade, but it was nice to see rookie Trenton Cannon show some flashes, pulling in 4 balls for 69 yards through the air, including a 35-yarder.
Wide Receivers: C
This unit was banged up, playing without Quincy Enunwa and minus the released Terrelle Pryor.  They pulled in just 6 balls for 74 yards on the day.  Robby Anderson did manage to get open deep down the field but was overthrown by Darnold and Charone Peake had a ball hit him in the chest and bounce off for an interception.  With a better performance from Darnold, the numbers would have been much better.
Tight Ends: C-
Perhaps the biggest bright spot on the day was rookie tight end Chris Herndon.  He pulled in Darnold's lone TD pass and came within an inch or two of a second TD when his heel hit the boundary before the football hit the pylon as he extended at the end of the play.  Neal Sterling had an early drop on a beautiful ball from Darnold and Eric Tomlinson had one later on.
Offensive Line: D
There was little push in the run game and Darnold was under duress quite a bit late in the game.  In fairness, Darnold was kept mostly clean until things got out of hand and the Vikings were able to bring the house to get pressure.  Spencer Long's shotgun snaps are still a disaster, but Todd Bowles didn't seem concerned after the game.
Defensive Line: D+
Tough game to grade the defense.  They kept Minnesota in check for much of the day but got worn down as the day went on.  They kept the Vikings running game in check for the most part until he broke a big run late in the game.
Linebackers: D
There was little pressure off the edge from the linebacking corps as they came away with just a single sack from Brandon Copeland.  They were solid in run support and were a big part of the reason why the Vikings offense was kept in check for a couple of quarters before exploding.
Secondary: C
Hard to slam this group considering the fact that they were without Trumaine Johnson, Buster Skrine and Marcus Maye, only to see Maye's replacement, Doug Middleton, leave with an injury.  Darryl Roberts had a nice day as he picked up a couple of passes defended and 11 tackles (10 solo).  Parry Nickerson missed the chance at an easy touchdown when he didn't realize an errant Kirk Cousins pass didn't make it past the line of scrimmage and a play that could have been an easy six, was a fumble recovered by the Vikings.
Special Teams: D
The only reason this isn't an "F" is because Andre Roberts was solid as a kick returner and Jason Myers nailed a 55-yard kick in windy conditions.  Even still, penalties, bad snaps and sloppy overall play hurts the grade.
Coaching: D
After looking like he was going to be more aggressive after several years of overly conservative coaching, Bowles let more than 30 seconds run off the clock just before getting possession before the end of the half.  A head scratching move.  I
Videos
New York Jets OTA Presser Takeaways, Aaron Rodgers' Impact and Summer Delusion