Jets Report Card in 27-13 Loss to New England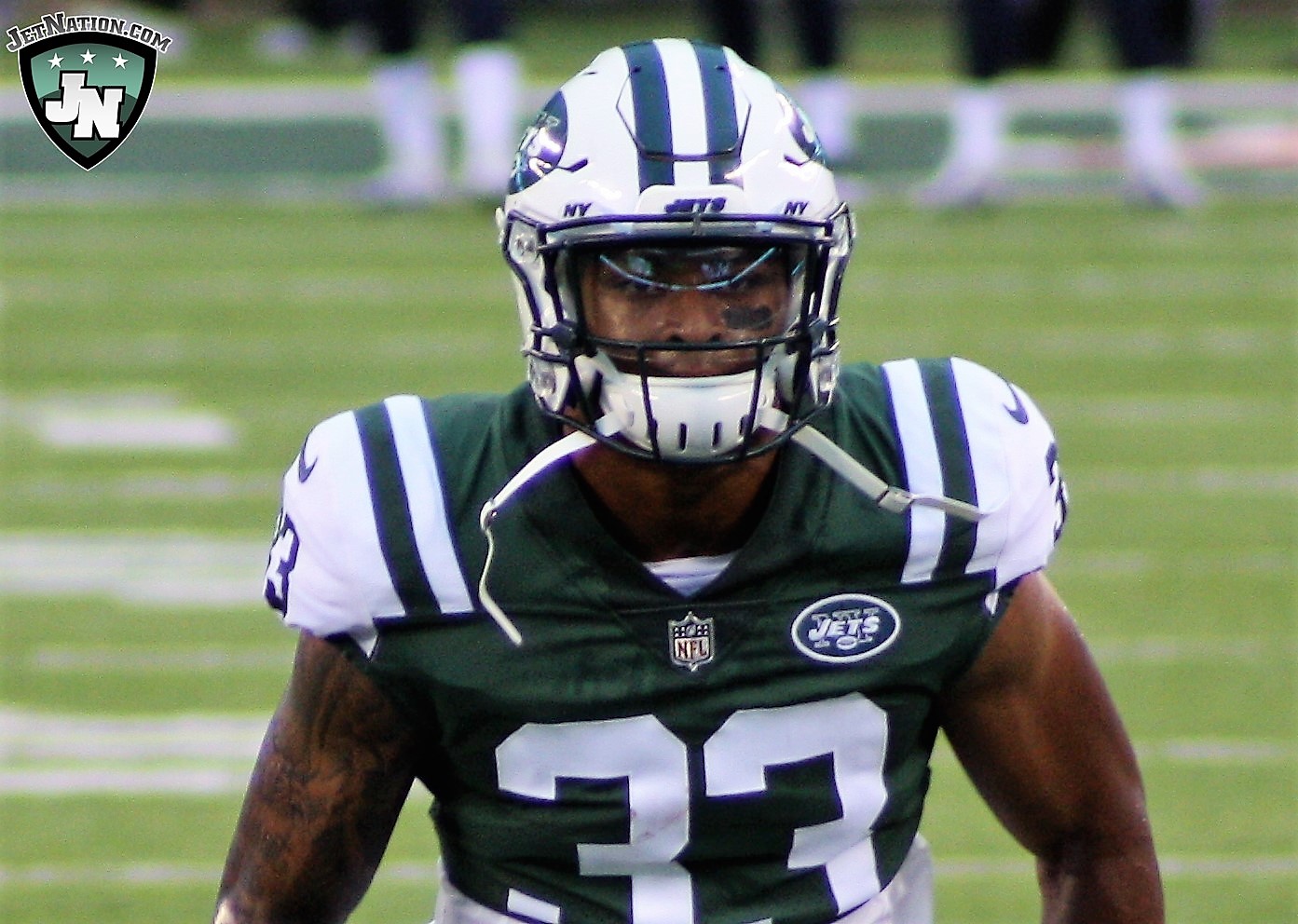 Well, at least it wasn't as bad as their 41-10 throttling at the hands of the Buffalo Bills as the Jets managed to give their fans a reason to stay beyond the half, but it was still another ugly loss for Gang Green as they fall to 3-8 under head coach Todd Bowles.  How did they grade out?  Let's take a look.
Quarterback: C-
Josh McCown played most of the game with what looked to be a lacerated thumb on his throwing hand, so no way of knowing just how much it impacted his accuracy.  When all was said and done, McCown finished 20-31 for 283 yards with a touchdown and an interception.  McCown also used his legs a bit, running for 25 yards on three carries.
Running Backs: C-
There was actually a bit of running room today as Isaiah Crowell and Eli McGuire combined for 49 yards on just 12 carries (4.0 YPC) but the Jets went primarily with an aerial attack.  The pair also hauled in 4 passes for 37 yards.
Wide Receivers: C
The numbers weren't huge, but McCown was off target on several deep balls.  When the ball was on target, the receivers generally did a good job.  In the end, Enunwa, Kearse and Anderson combined for 161 yards and a touchdown on twelve receptions.  Robby Anderson looked to be in position to haul in a deep touchdown pass before his left arm was grabbed and pulled back by a Patriots defender.  He was also hit from behind just a beat before the ball arrived on what could have been a red zone TD at another point.  Not a huge day for the wideouts, but not bad either.
Tight Ends: B
Chris Herndon was a big part of the offense and came away with seven catches for 57 yards while Jordan Leggett caught a pair of passes for 24 yards himself.  As the season progresses, it's becoming increasingly obvious that the Jets got a good one in Herndon.
Offensive Line: C+
There was time to throw and the run blocking was much better than weeks past.  Spencer Long started at left guard in place of the injured James Carpenter and may have had his best game as a Jet.  It will be interesting to see how the team handles the lineup next week if Carpenter is healthy.  McCown was sacked just twice and at least one of those was due to the coverage as opposed to the protection.
Defensive Line: F
The Jets didn't sack Tom Brady once and the Patriots ran the ball at will in the second half.  In all, Patriots backs combined for 206 yards and a touchdown on 30 carries.  That has to get better.
Linebackers: D
The 'backers were culprits in the run game as well, overrunning backs and missing tackles that led to the Pats breaking off several big plays.  Avery Williamson looked excellent once again and Darron Lee did shine at times, but on first glance, the unit wasn't consistent enough and got battered in the run game.
Secondary: D+
Jamal Adams' play prevents an "F" here all by himself as he played a key role in slowing down tight end Rob Gronkowski.  The big Pats tight end took advantage of a miscommunication between Mo Claiborne and Avery Williamson at one point for a big 34-yard TD, but had just two receptions for 22 yards the rest of the way when Adams began to shadow him.  Tom Brady finished the day 20-31 for 283 yards and a pair of TD's and Adams led the Jets with 10 tackles and a pair of passes broken up.
Special Teams: B
Jason Myers hit another 55-yard field goal and Lac Edwards was good once again, nearly having one ball downed inside the 5-yard line before Trenton Cannon batted the ball in to the end zone.
Coaching: D
Todd Bowles took some heat for giving Brady and the Pats a second chance when he accepted a penalty on 3rd down that would've made it fourth  down for the Pats.  New England would then score on the TD pass to Gronkowski, but there's  a good chance the Pats go for it on 4th and 2 anyway, making it somewhat of a moot point.  The Jets should've considered running it a bit more and the secondary looked lost at times.
Videos
Aaron Rodgers Injury Fallout & Jets/Bills Recap